Spring is always late to arrive to Chicago so it's hard to imagine what you'll be wearing when you can actually shed that bulky winter coat. Every season the long awaited fashion week runway shows and magazines tell us what the biggest trends of the season are going to be, and while you all know how I feel about trends, it is fun to experiment with certain trends to build on your classic wardrobe. I've rounded up 7 of my favorite trends for Spring and have found you affordable pieces to add to your own wardrobe. Have a look!
7 FASHION TRENDS FOR SPRING THAT ARE WORTH INVESTING IN
PASTELS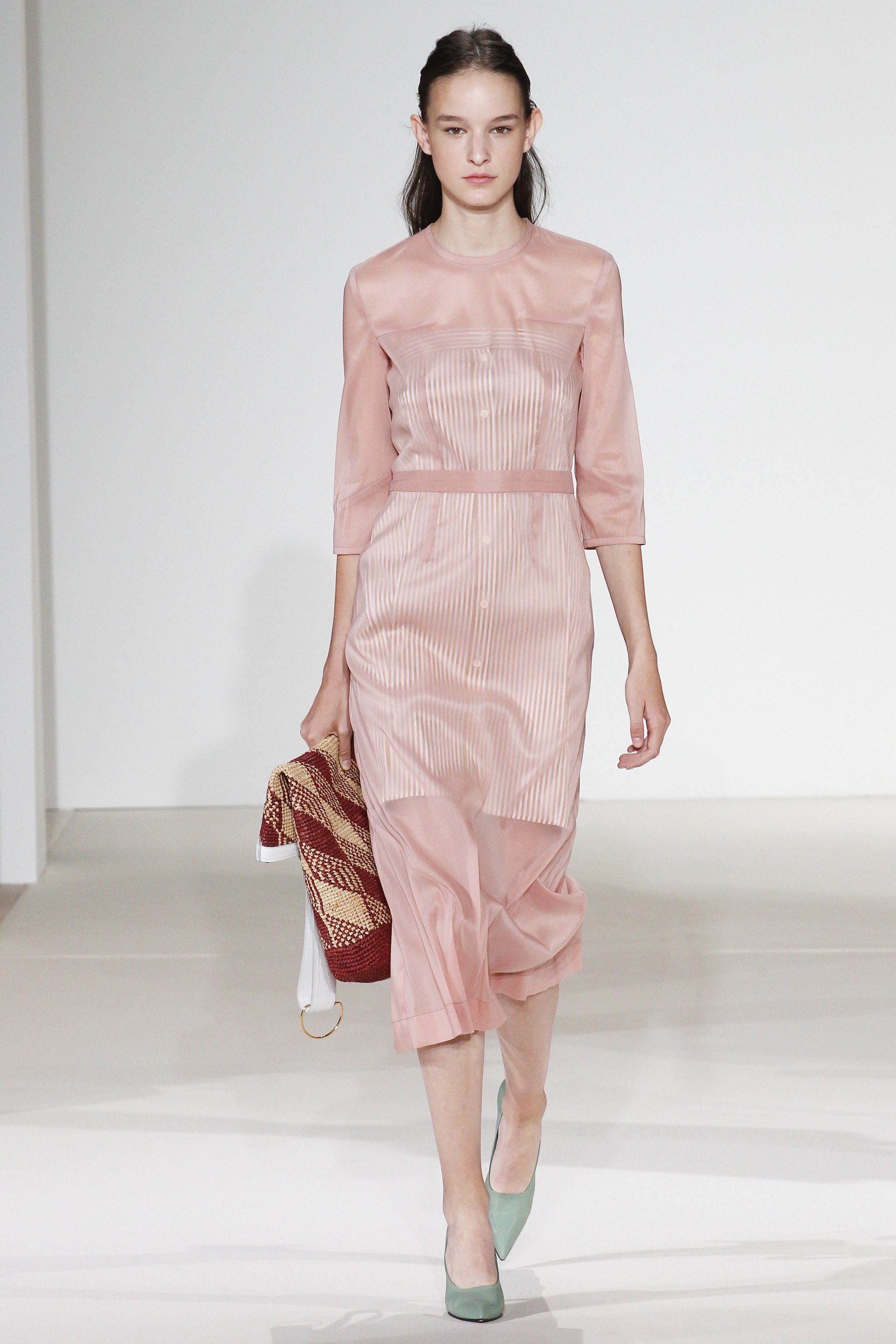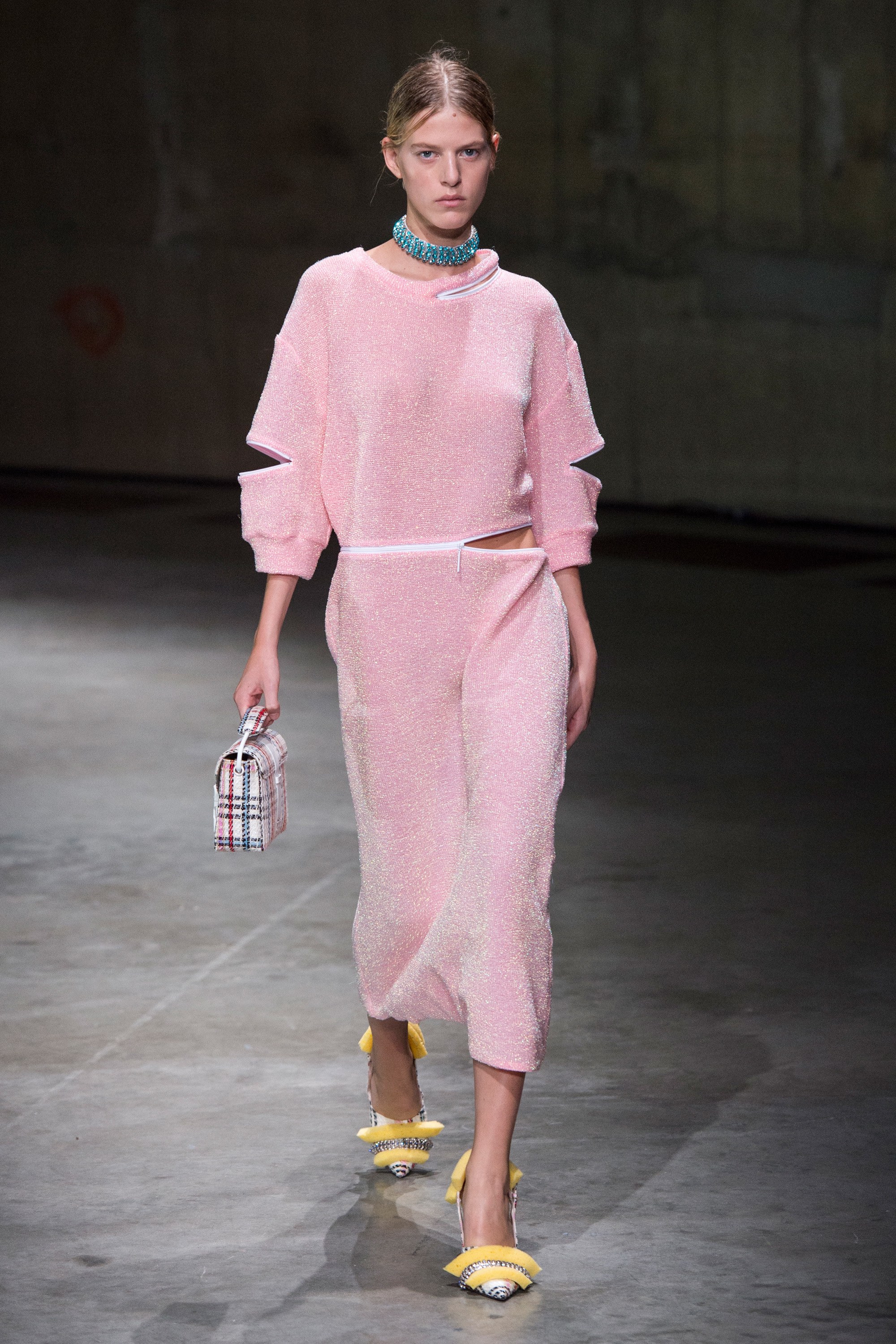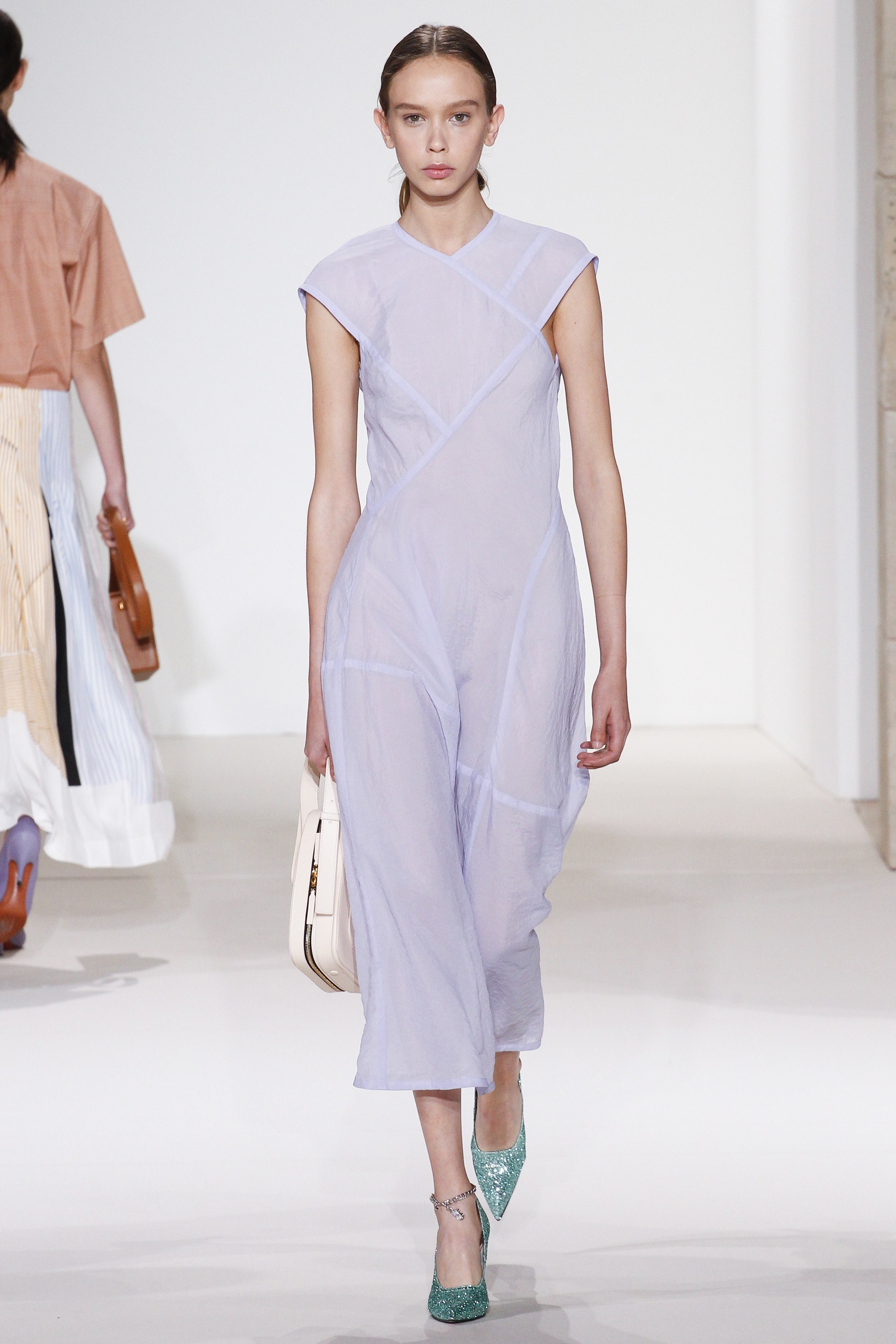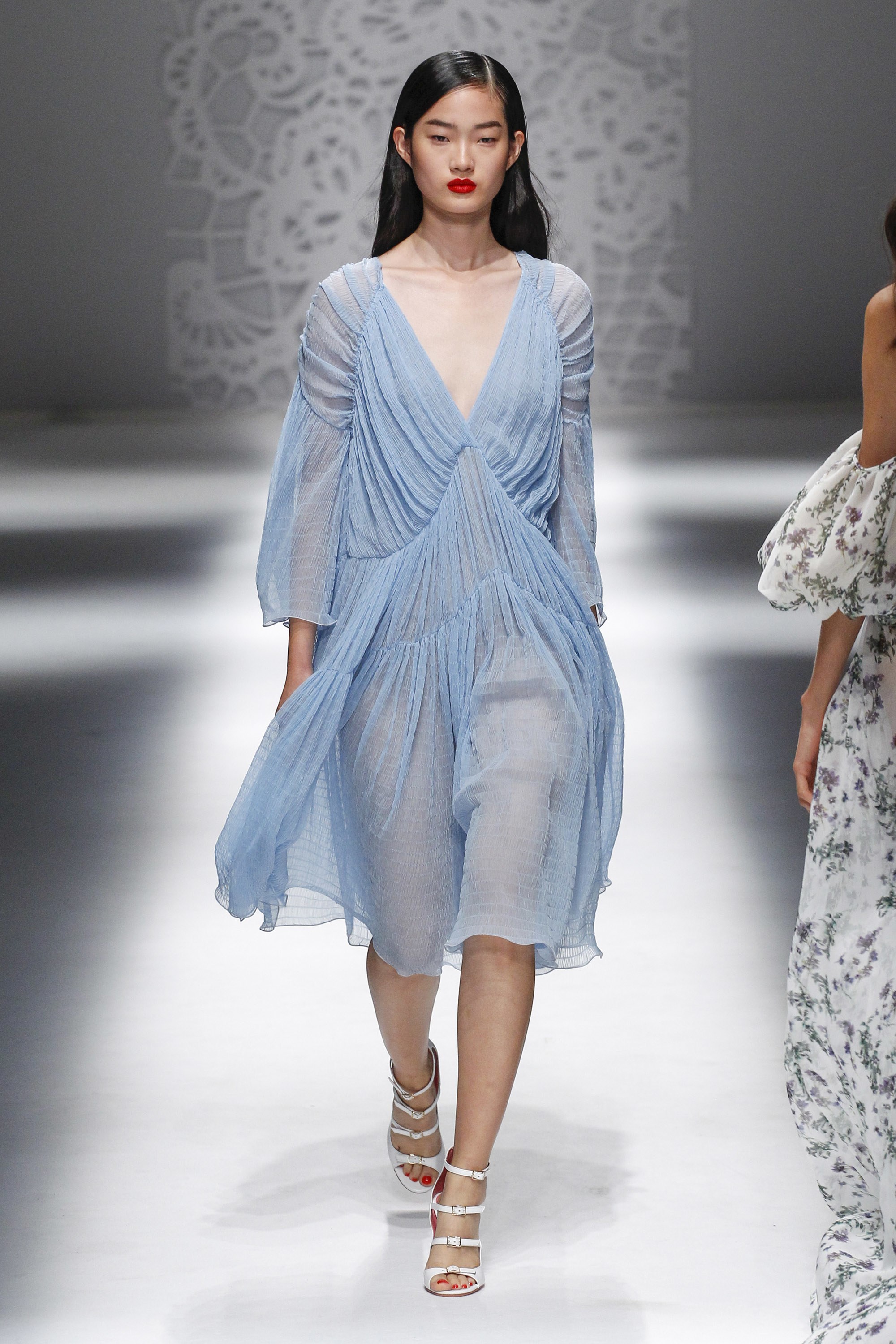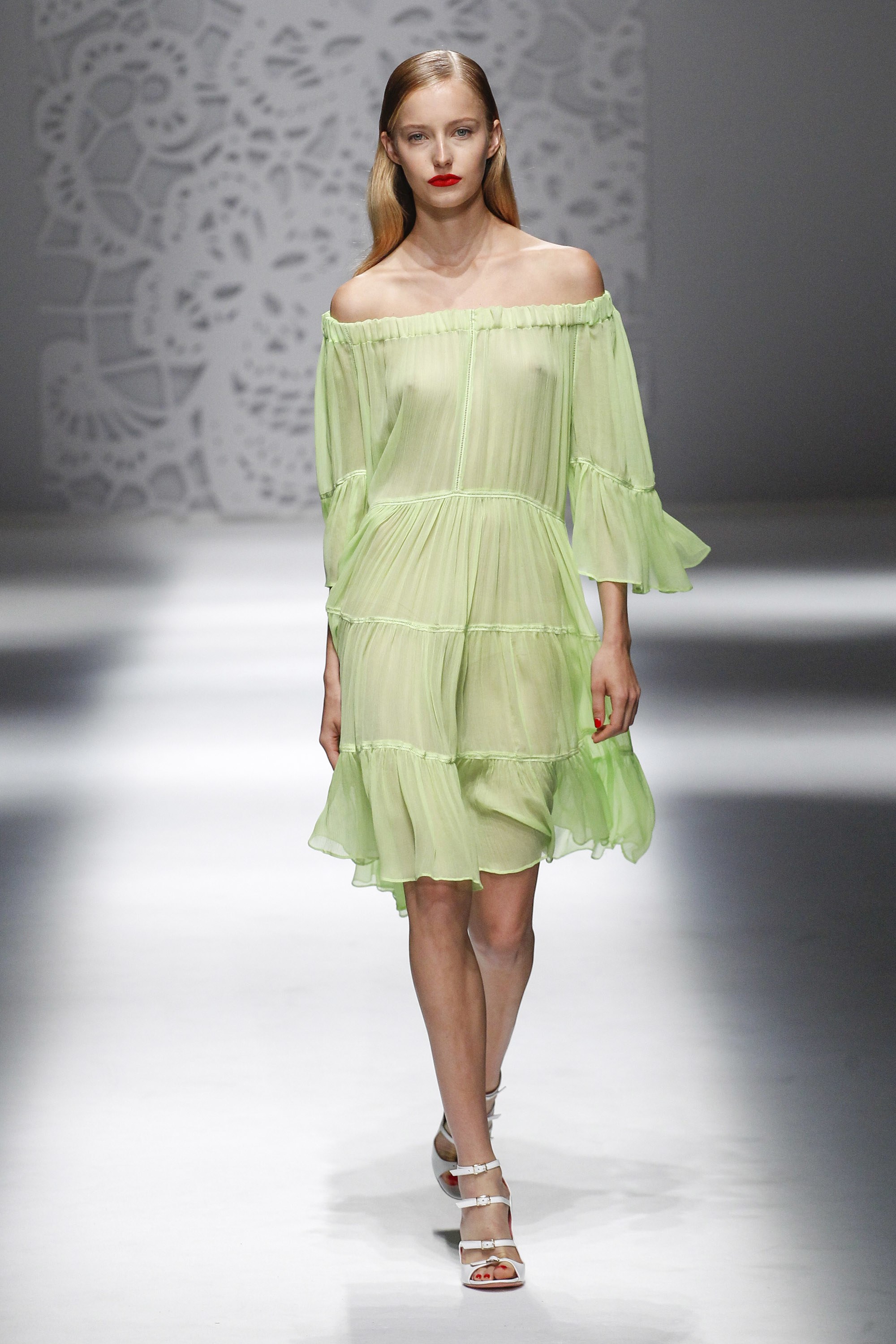 Delicacy can be strong," said Victoria Beckham backstage at her spring/summer 2018 show – and, this season, her words are proving particularly apt as the runways run awash with gelato pastels. "They're ice cream colours but it's not too sweet or saccharine". I happen to love seeing pastels juxtaposed with a neutral or a black to offset the feminine elements. On runways, pastels were mix and matched creating unexpected color combinations!

YELLOW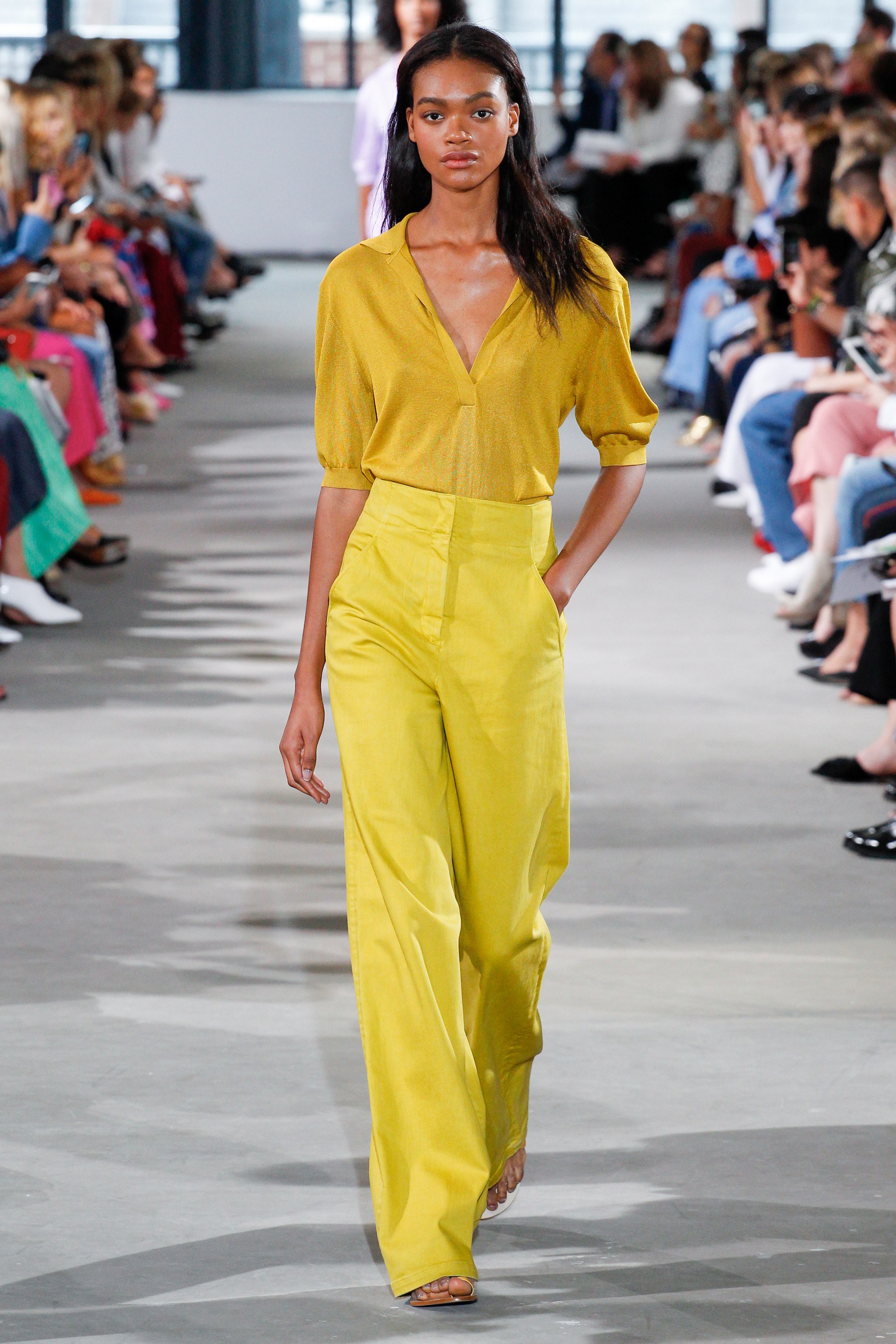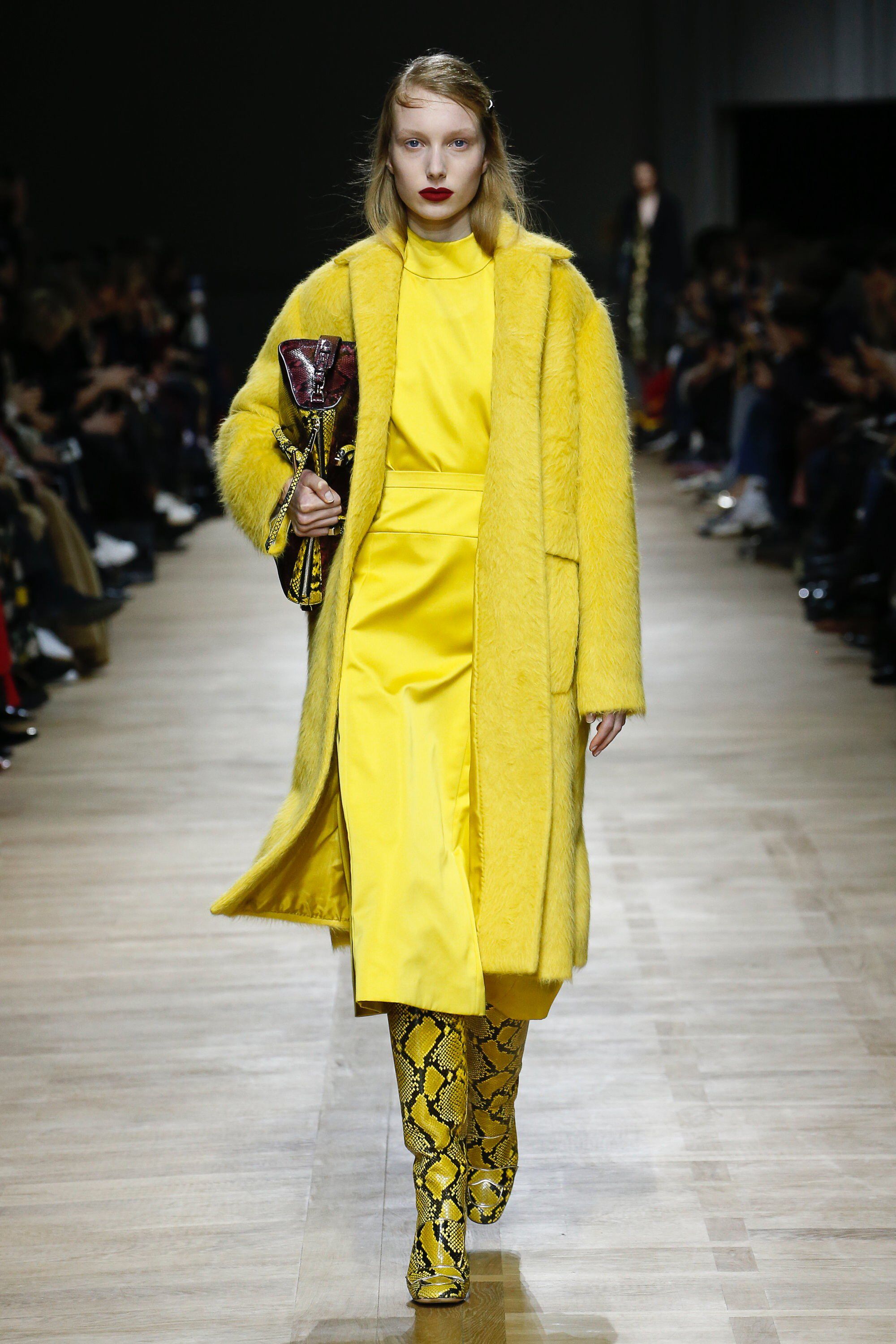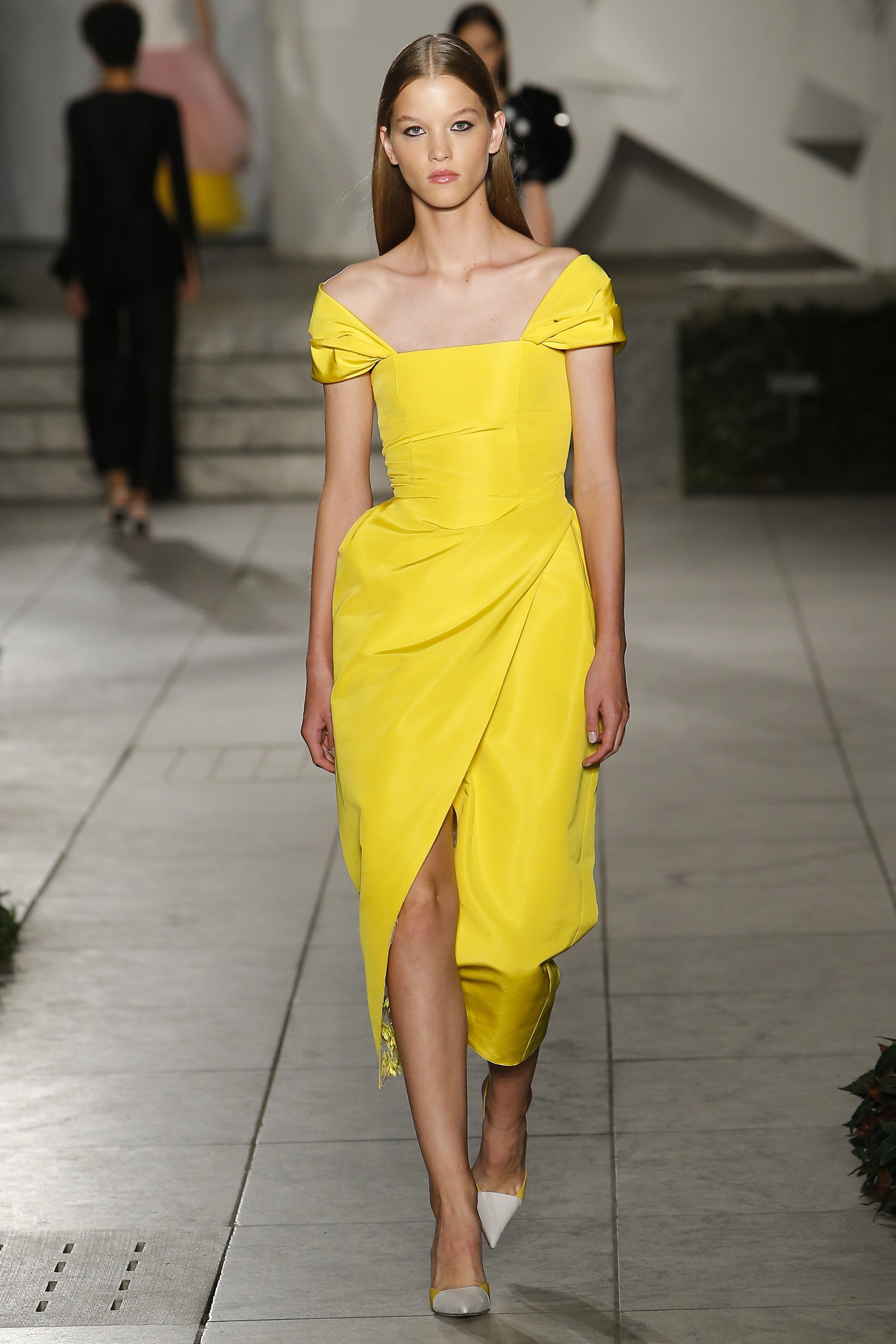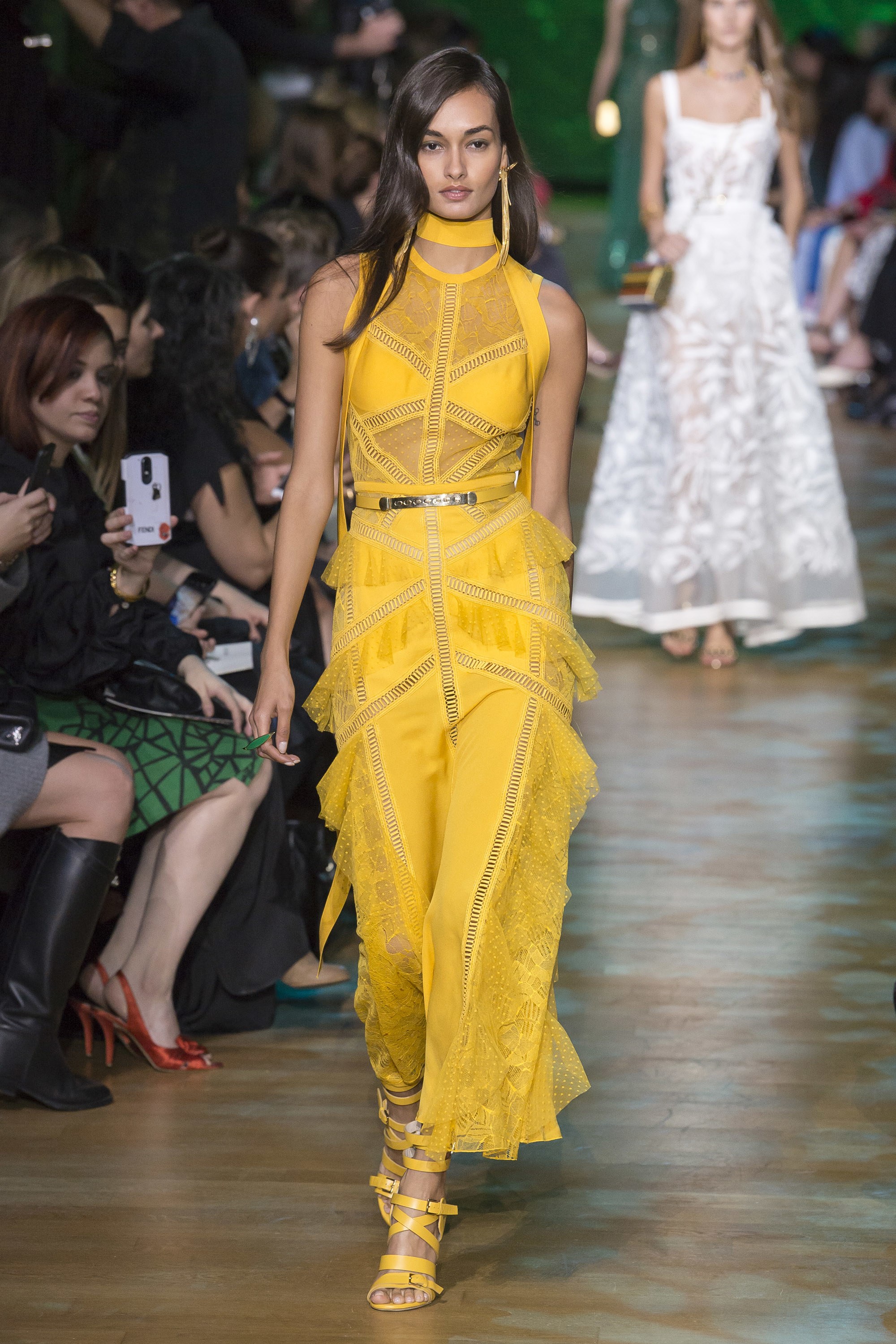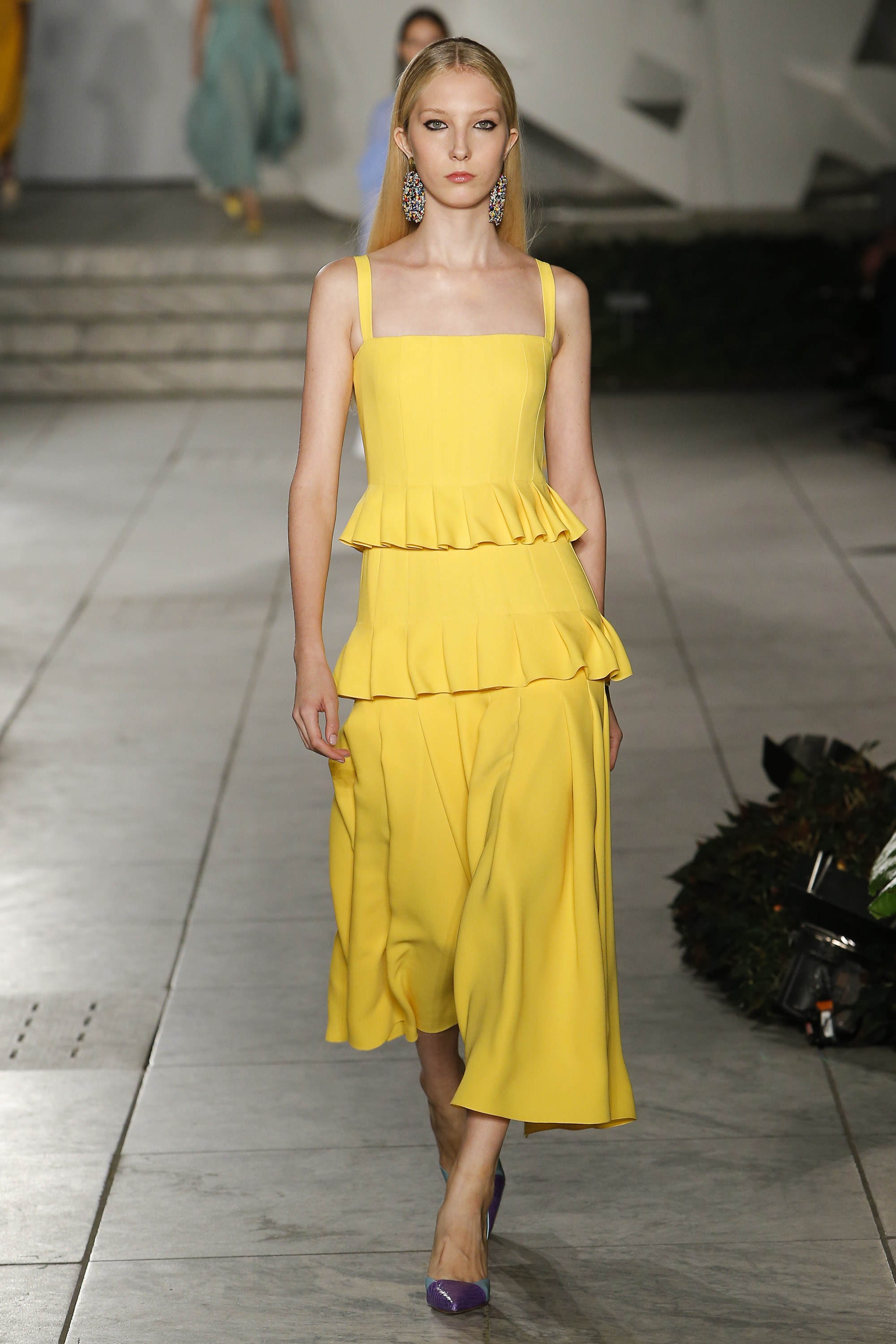 By far, my favorite trend this season! All shades of yellow made quite the impression on runways this Spring, but I'm especially keen on explosive and ultra-saturated yellows like canary and citrine for a bold statement. Yellow is a color that I never truly wore until now and simply because I found a shade that worked with my skin tone. Remember this blazer I wore in India? If you're not quite ready for a monochromatic look, try adding one yellow piece to your wardrobe and balancing it with a neutral! Again, it's all about finding the right shade for you!

SNEAKERS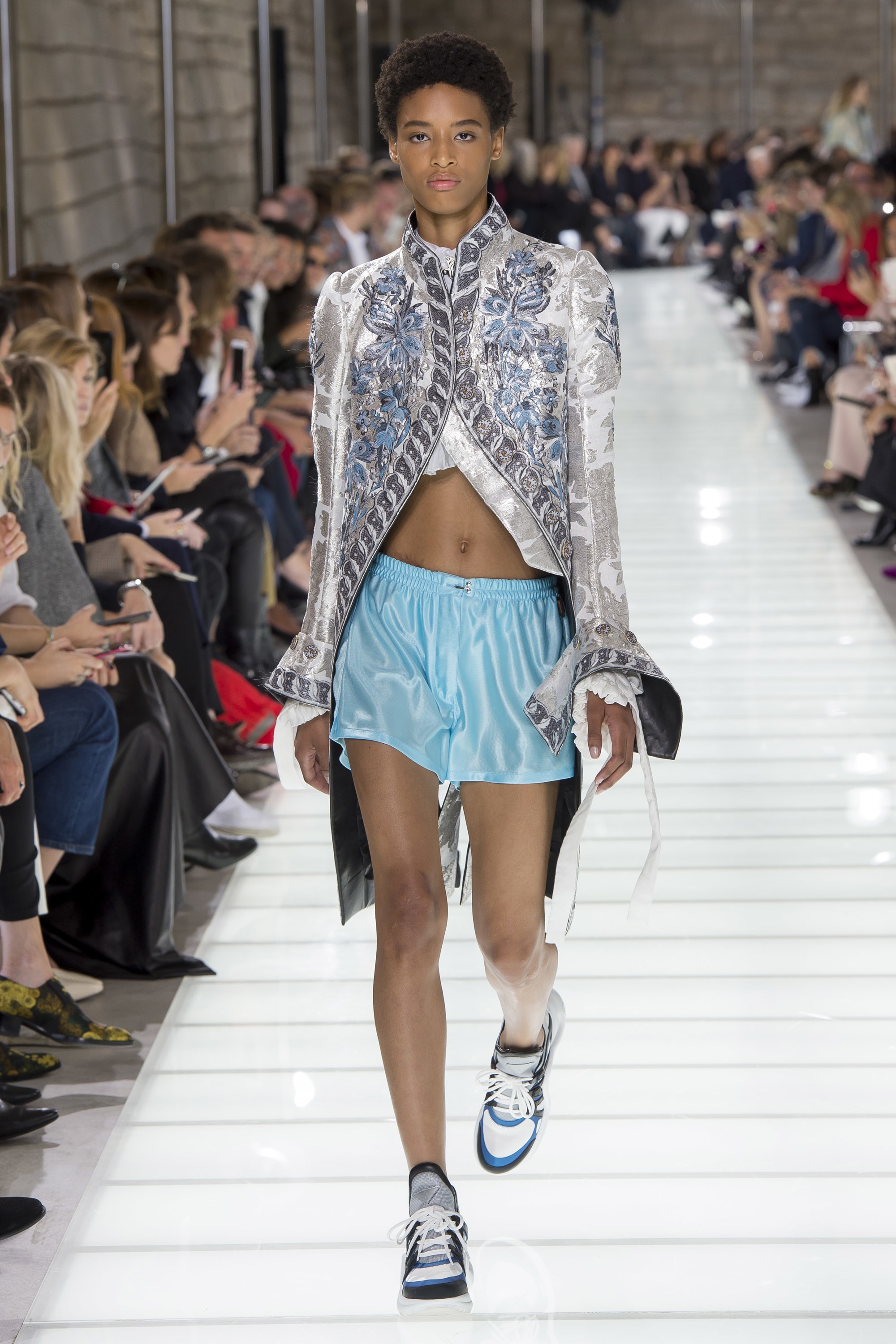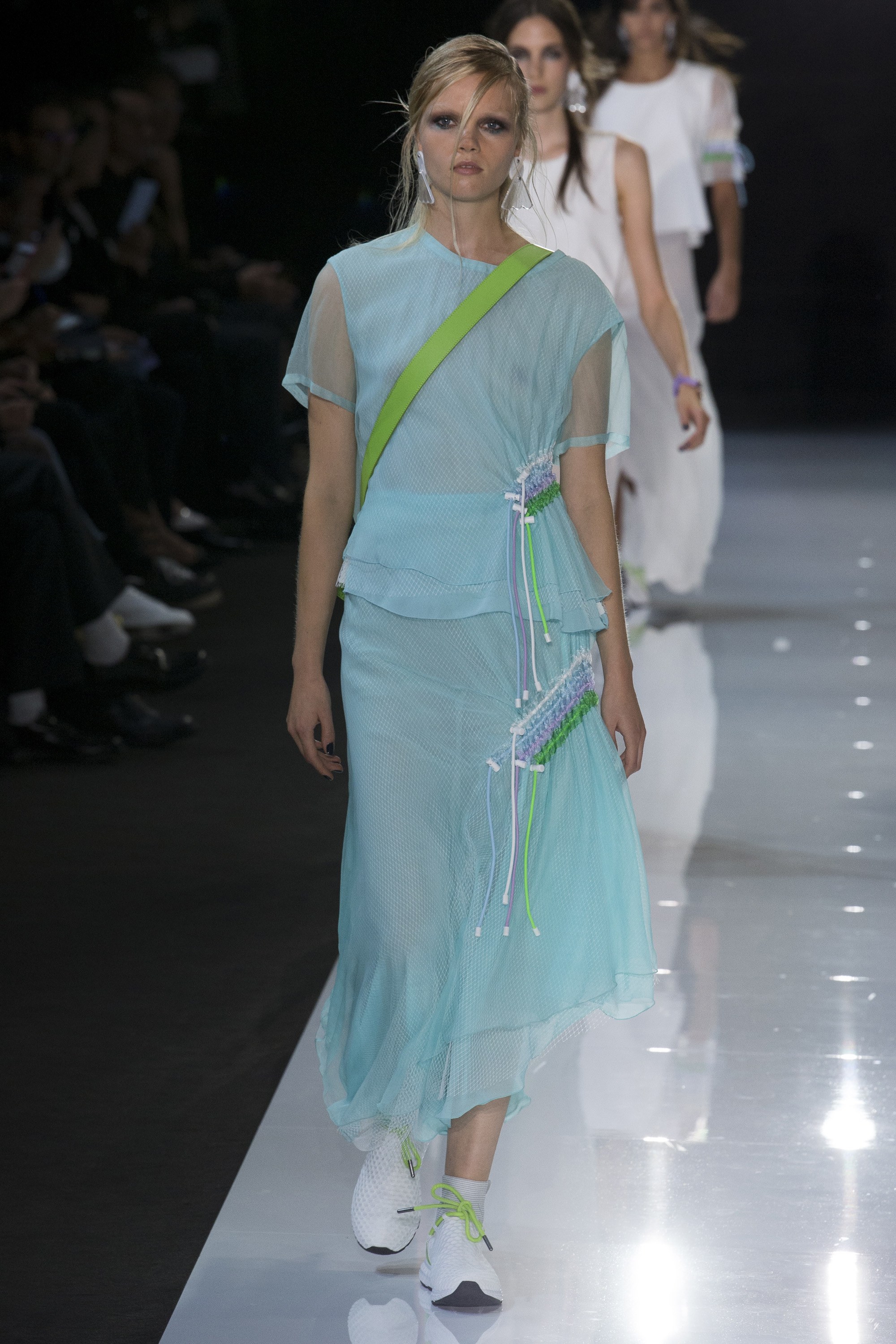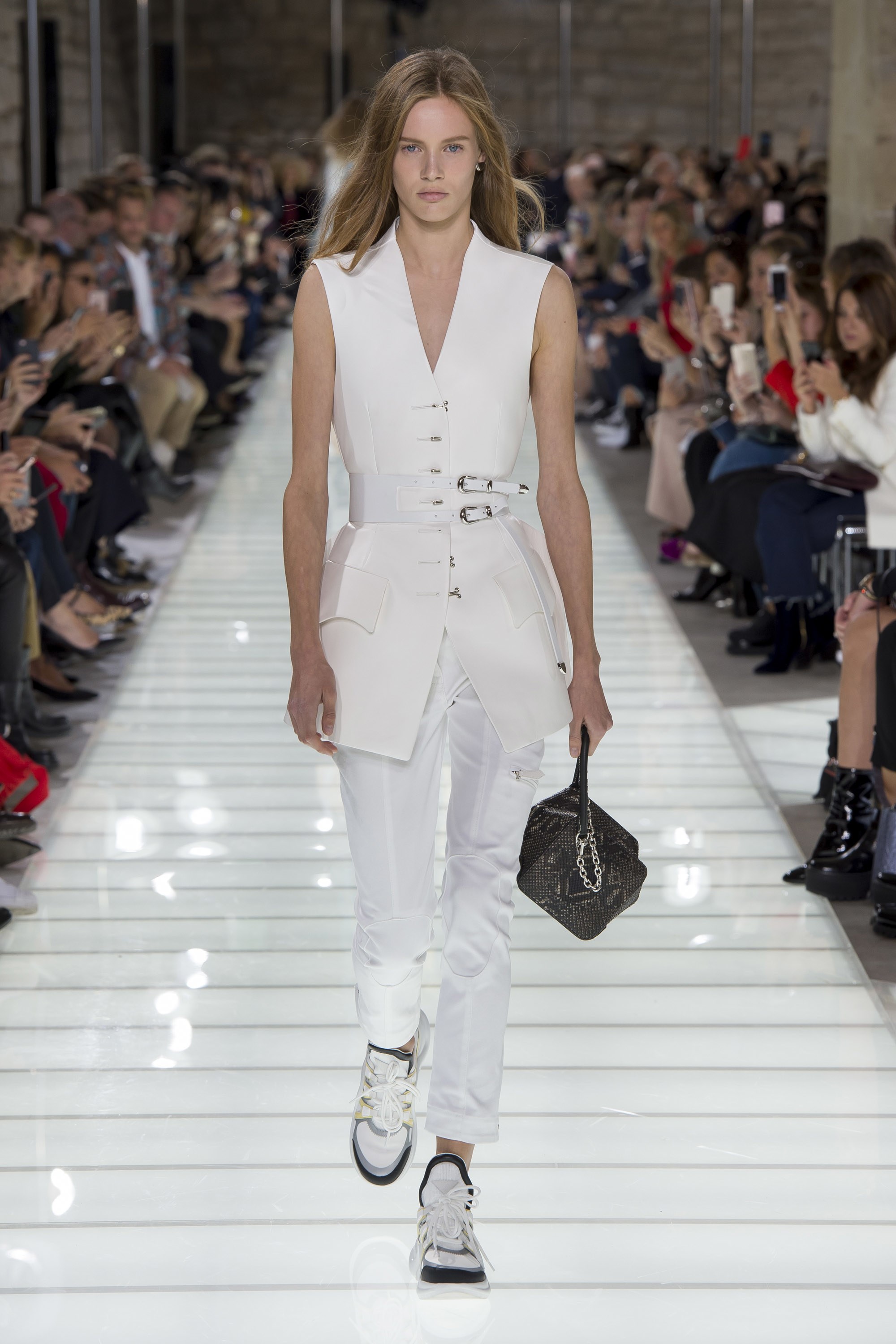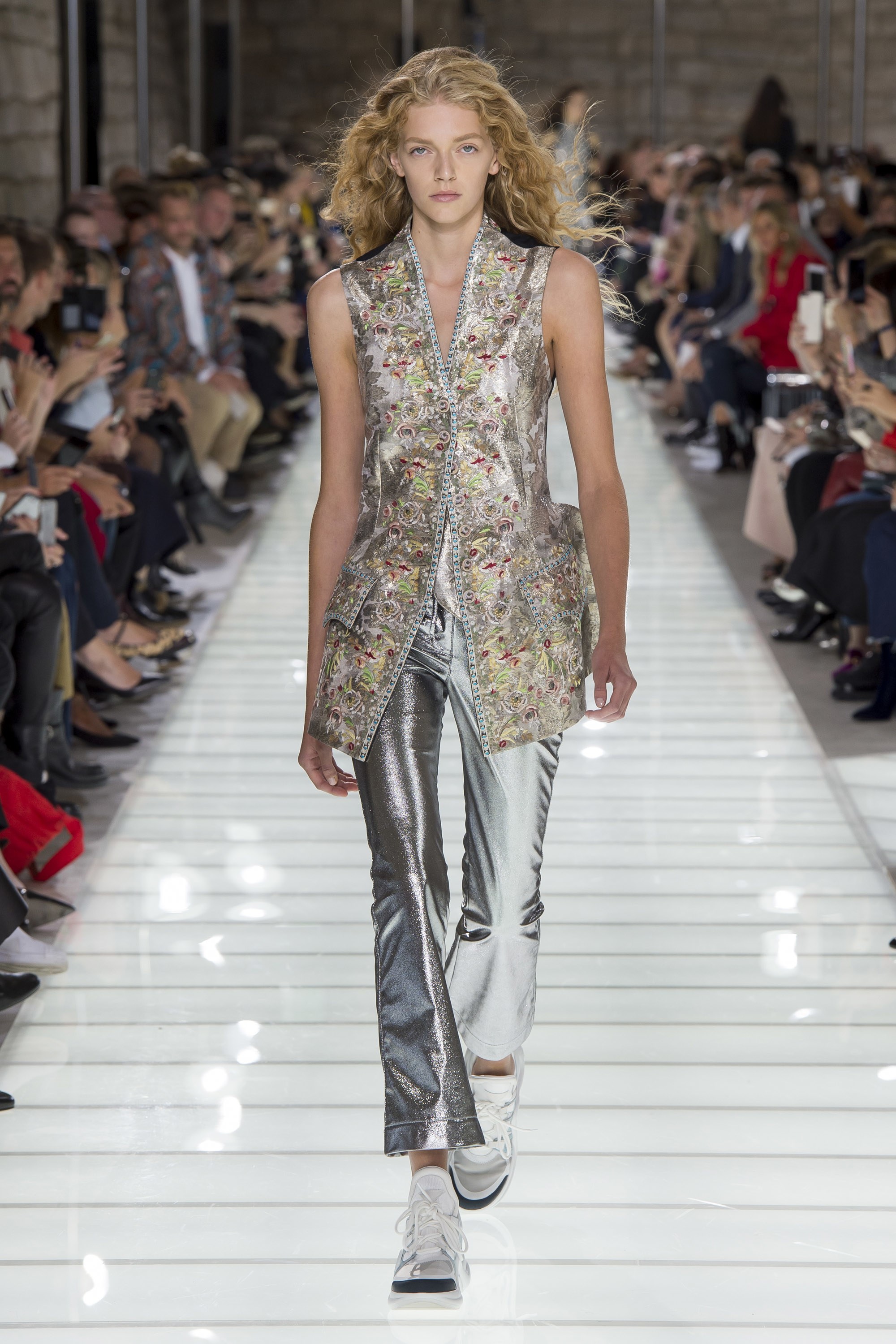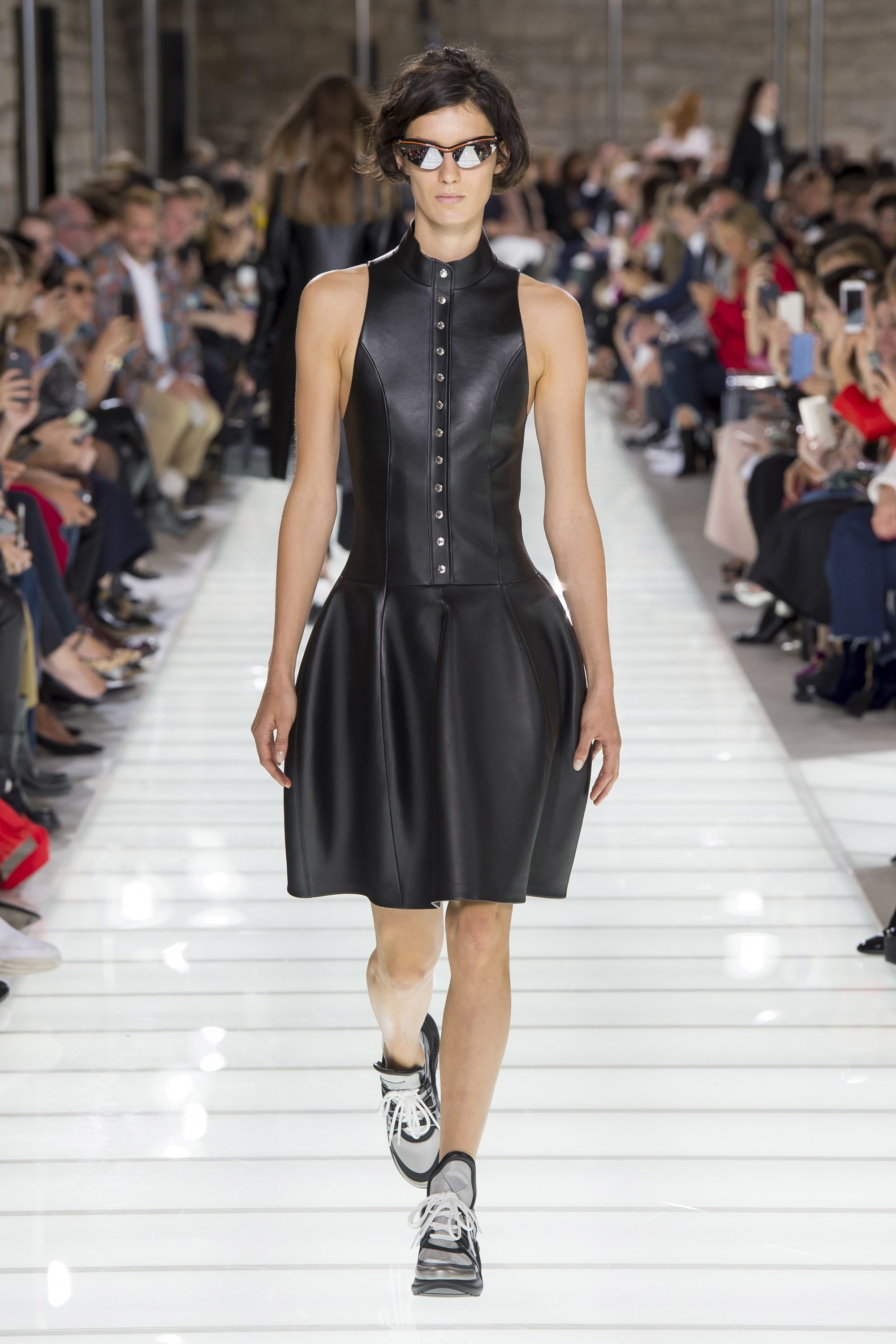 I have seen a surge of futuristic style sneakers – not only in runway shows – paired with elegant dresses creating unexpected combinations, but also on fellow bloggers. And while I can't justify dropping a pretty penny on the LV logo sneakers I've been drooling over, there are plenty of affordable options that can literally pair with any outfit. , There is something cool girl about wearing sneakers with a glam dress or even a pant suit!

PANT SUITS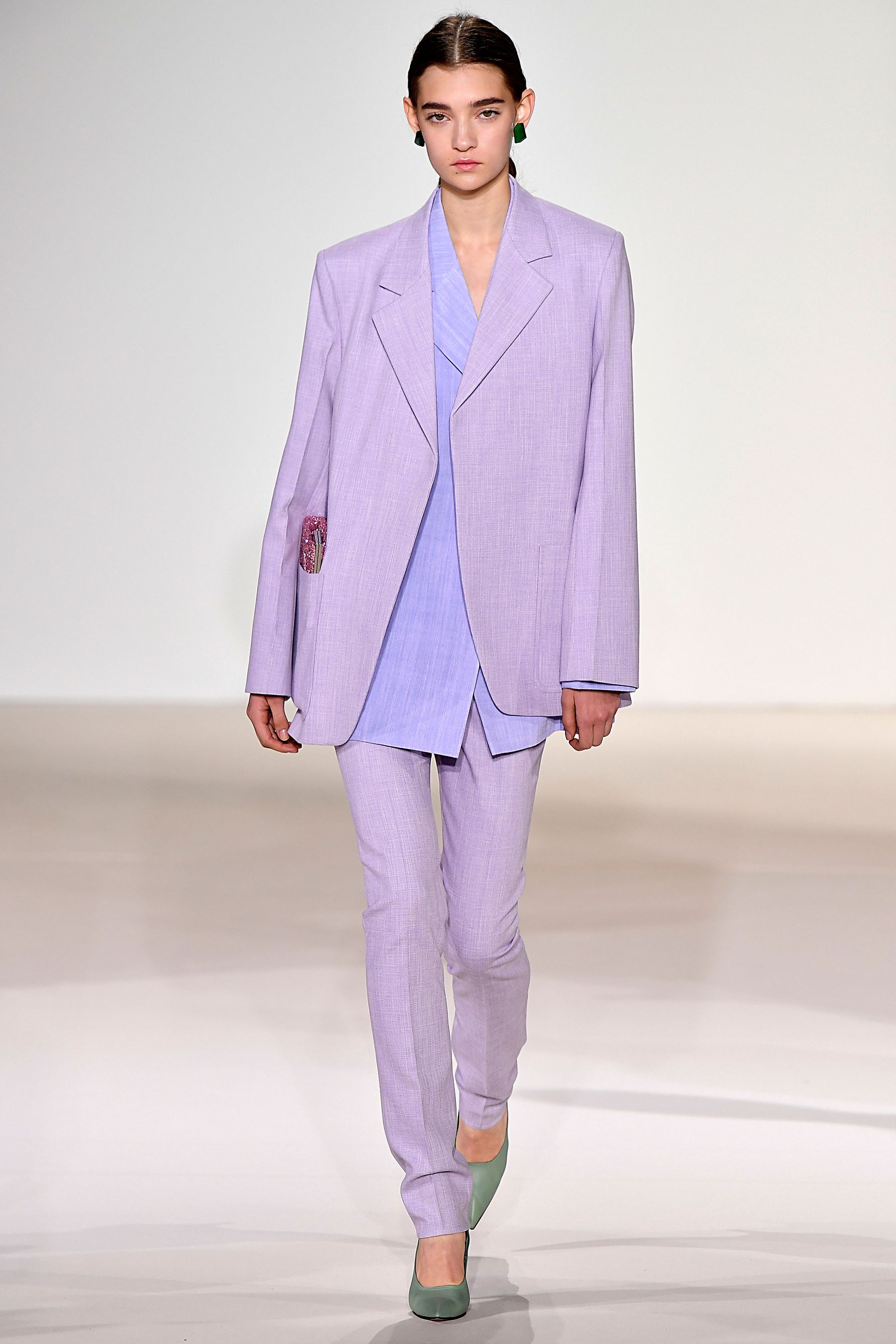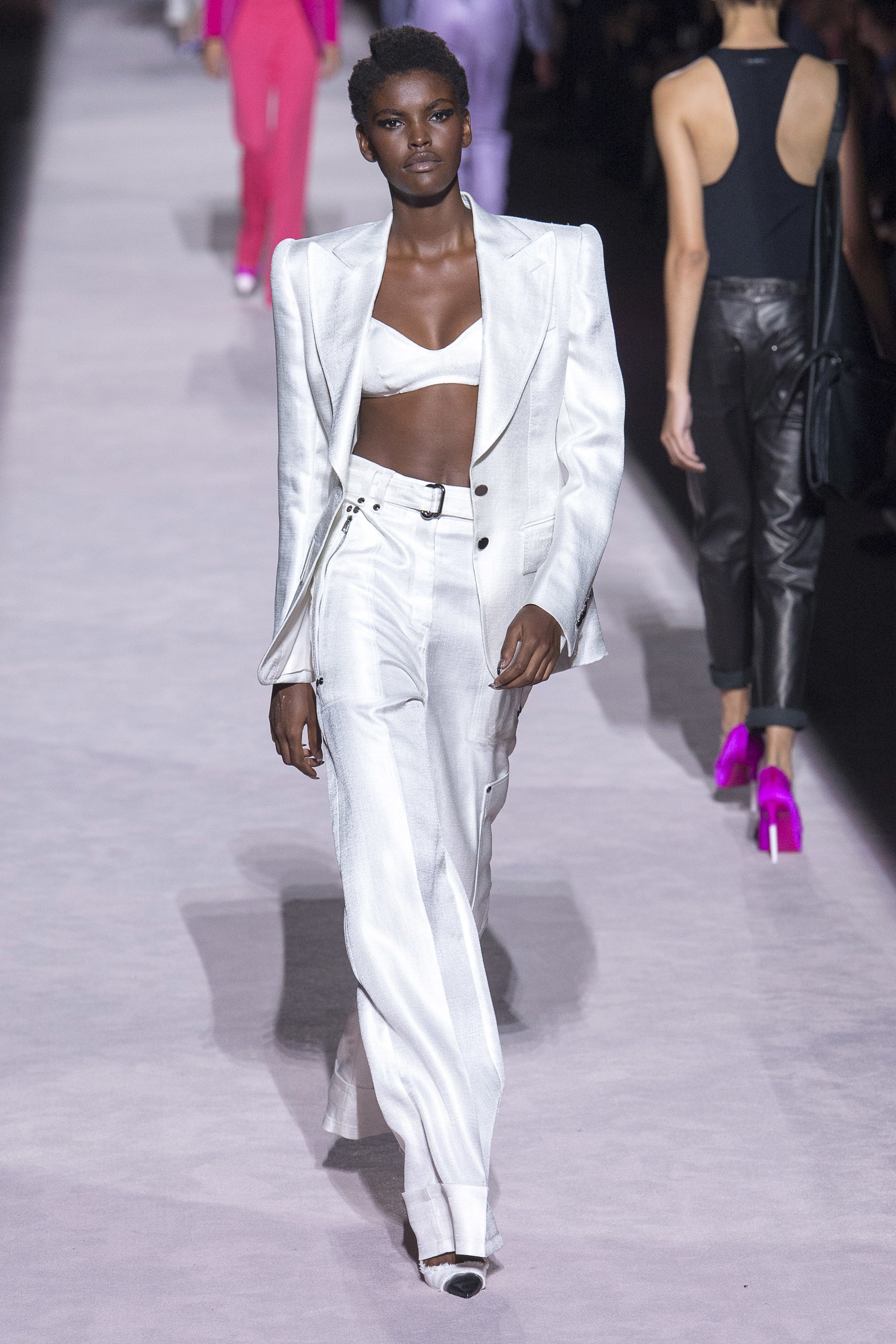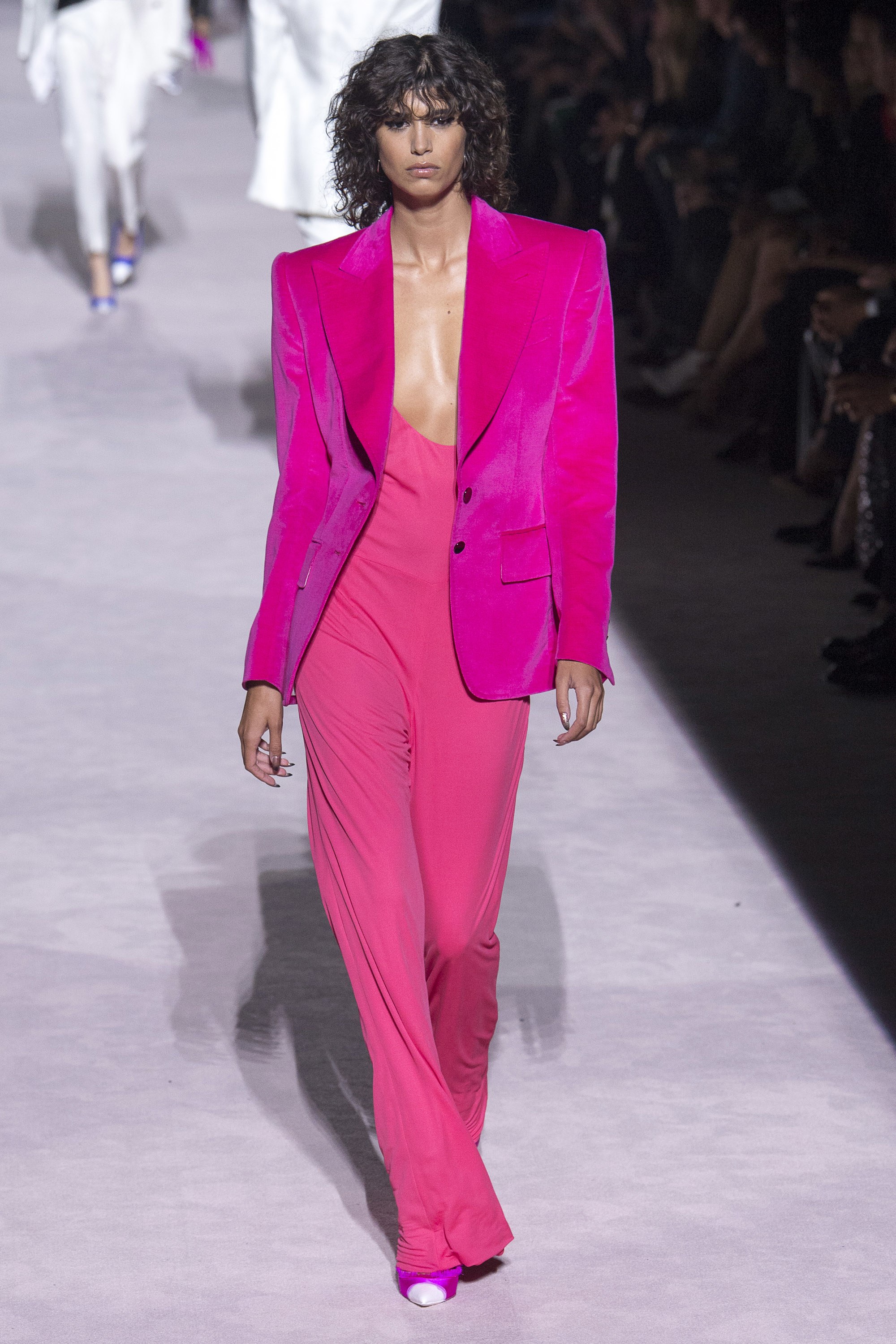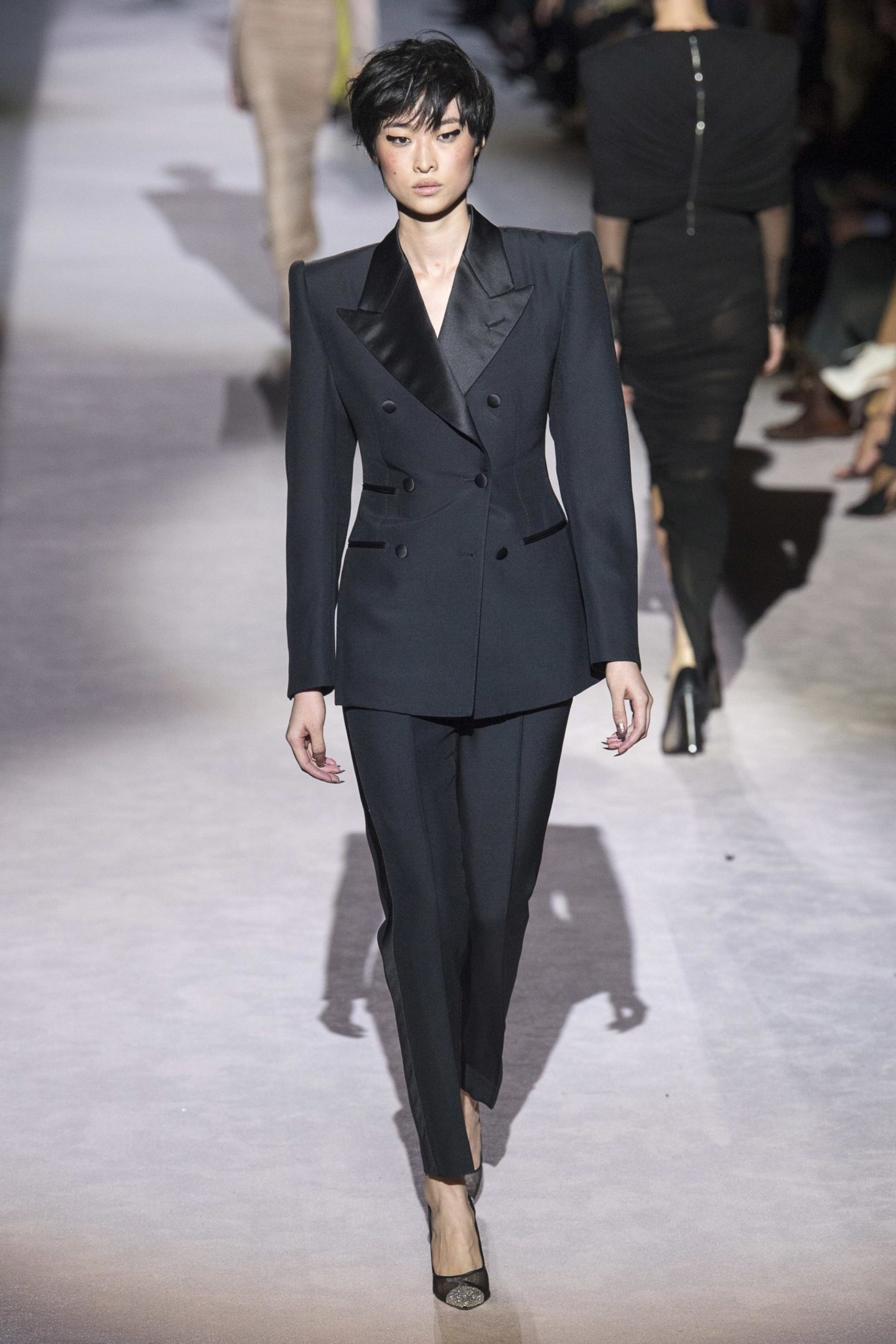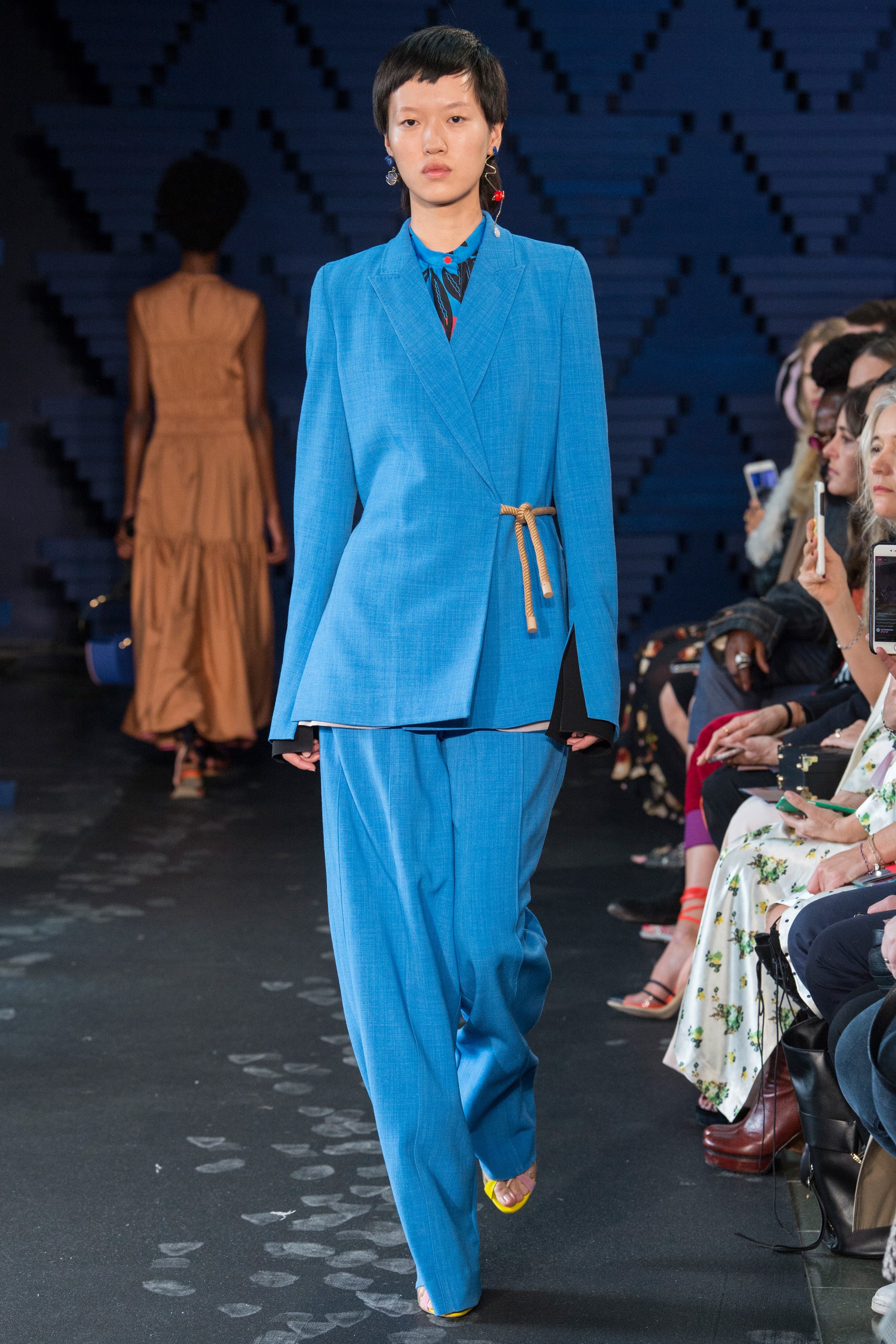 I'm not sure I would refer to pant suits as a trend since they've been repeated over and over again on the runway –  they are definitely here to stay. As you may know, I own an absurd amount of pant suits and I. love. them. I happen to love how something so understated can still make such a bold statement. In my opinion, a good pant suit is worth investing in since they are so timeless and classic. Have some fun and play around with colors, silhouettes and even patterns!

POLKA DOTS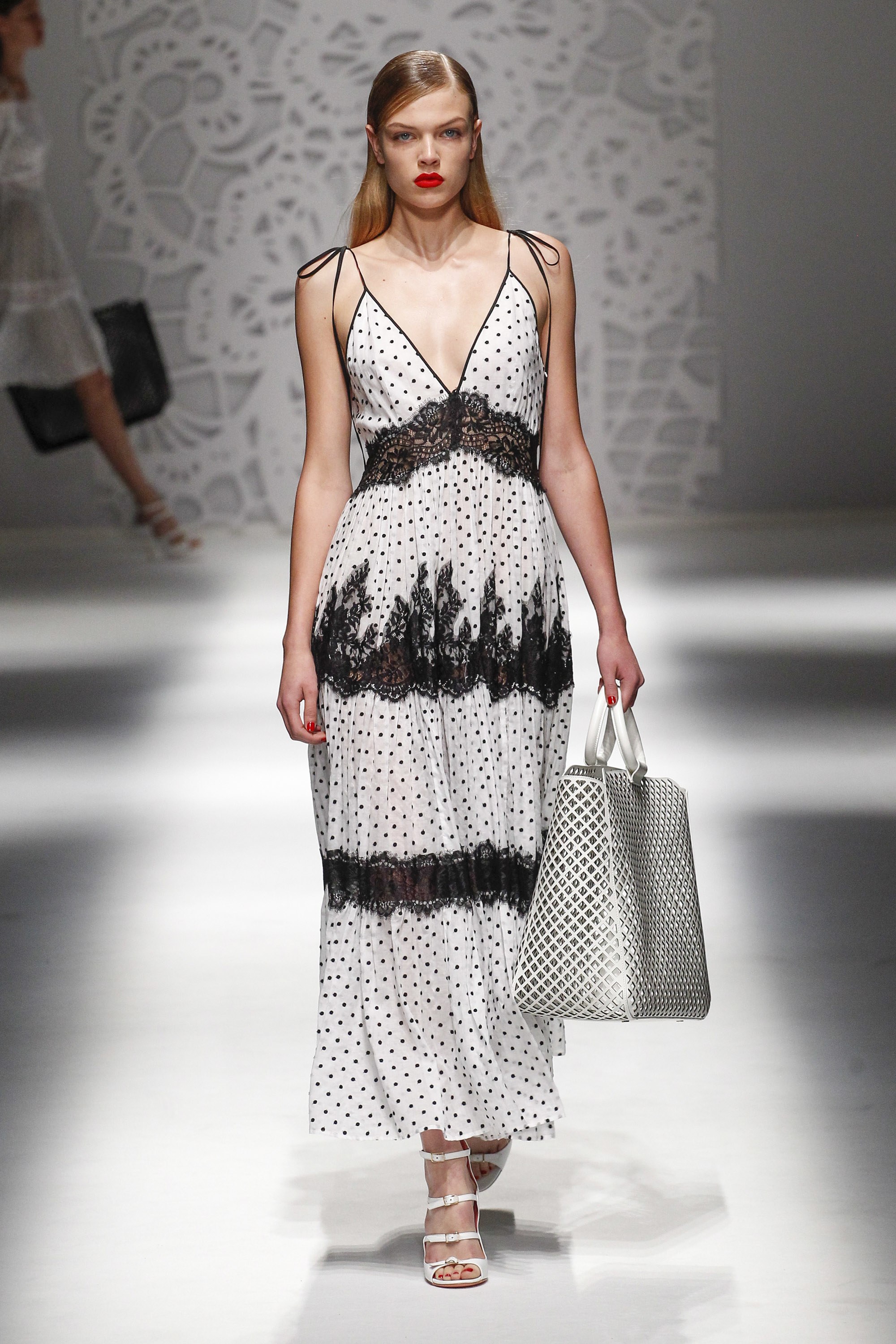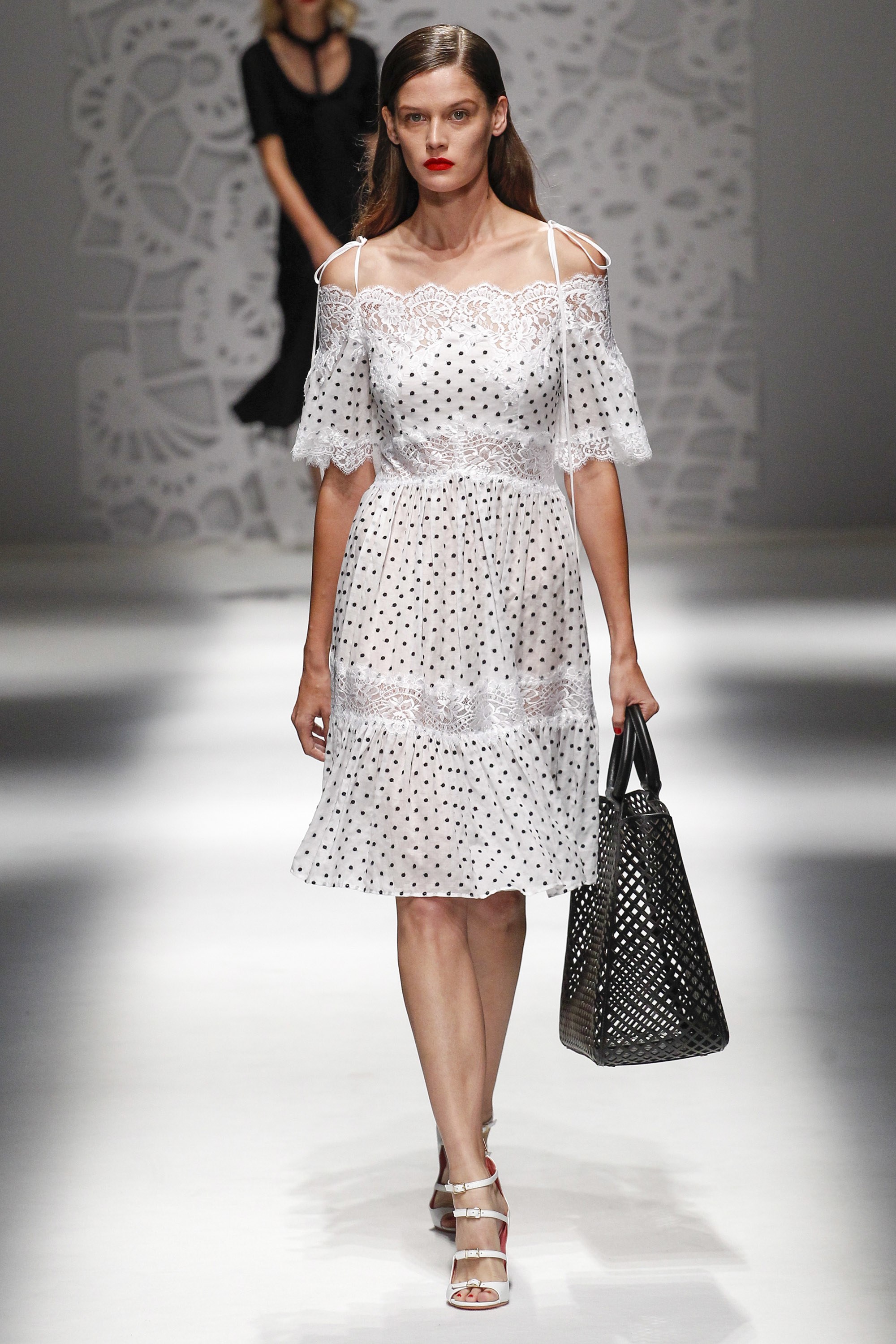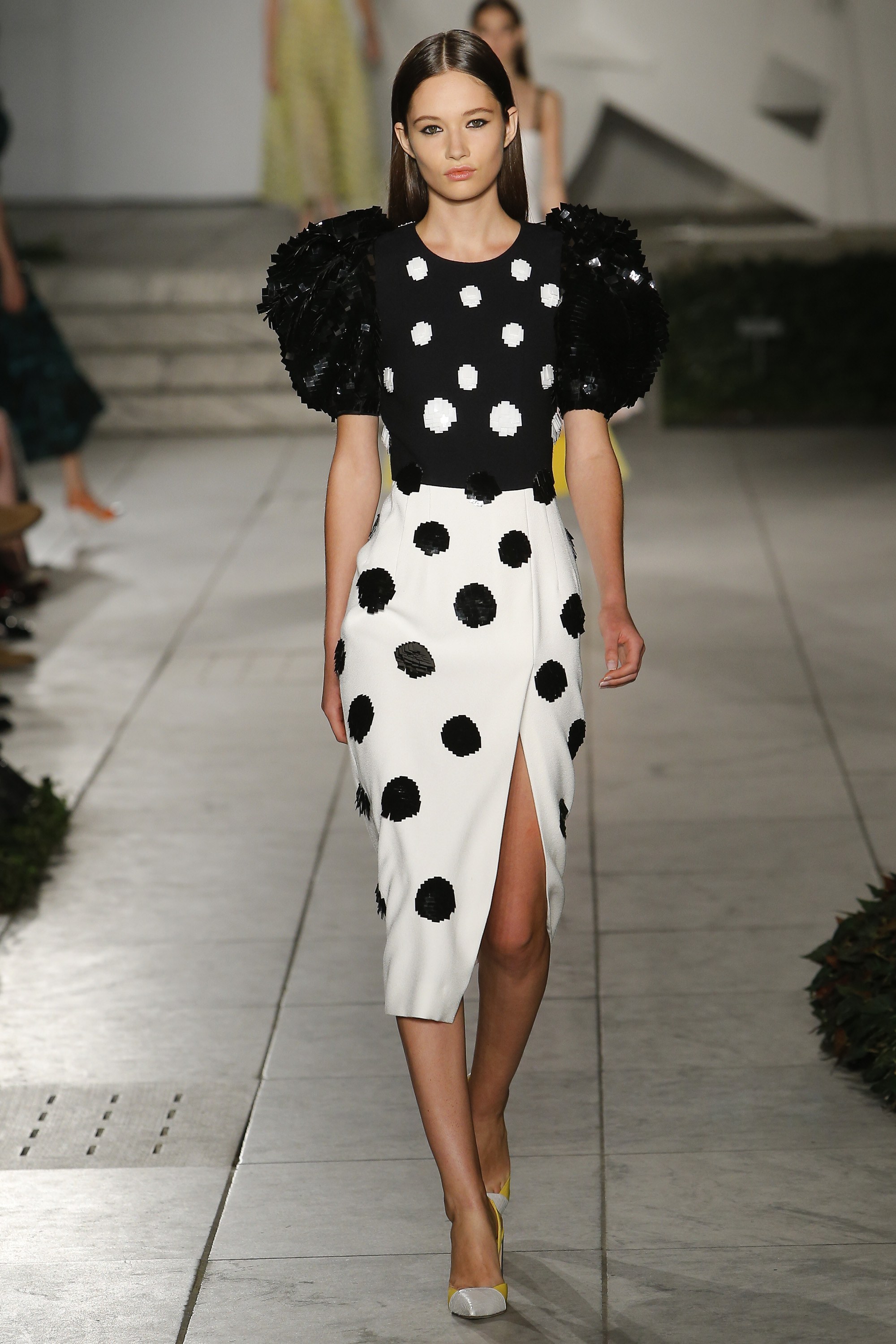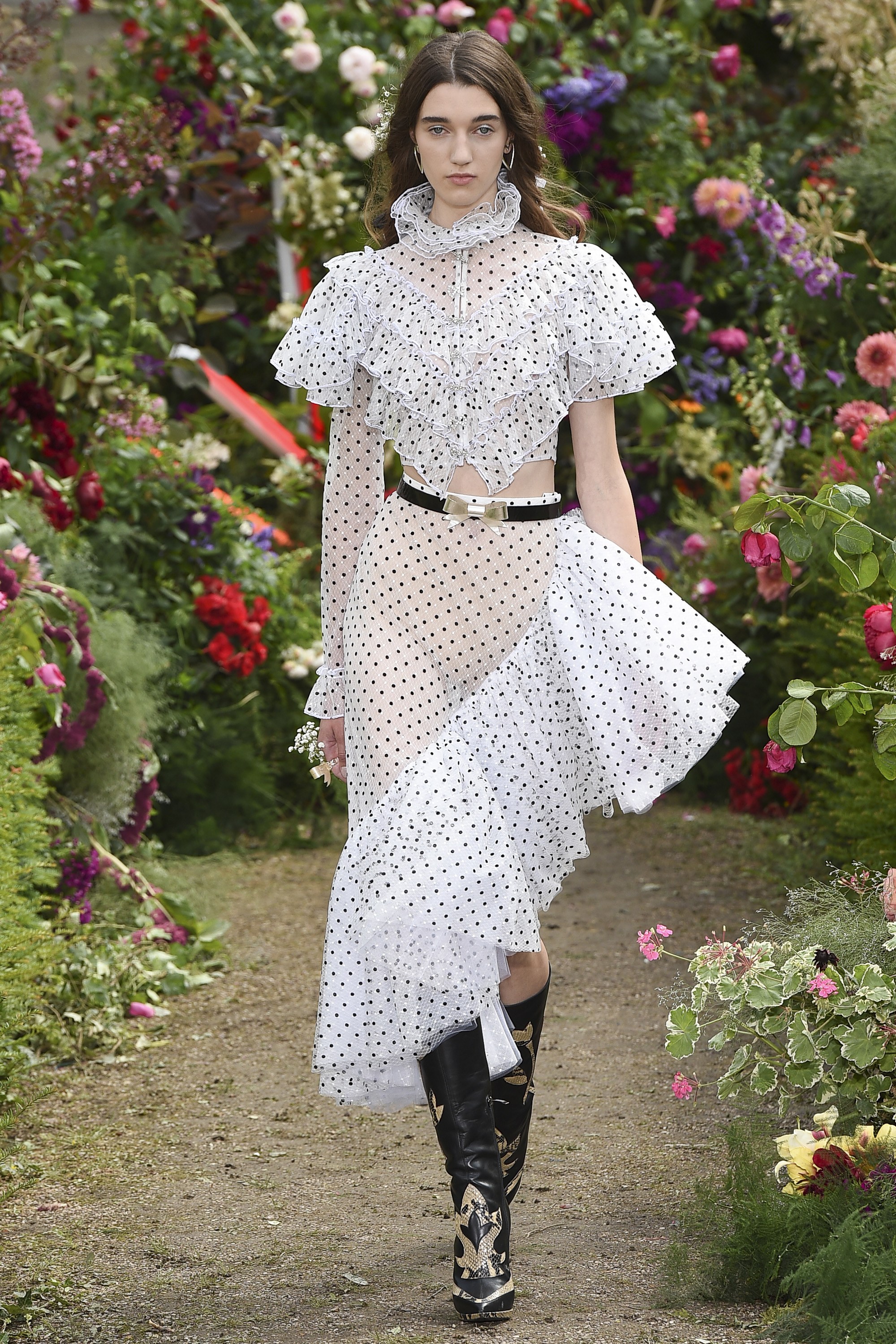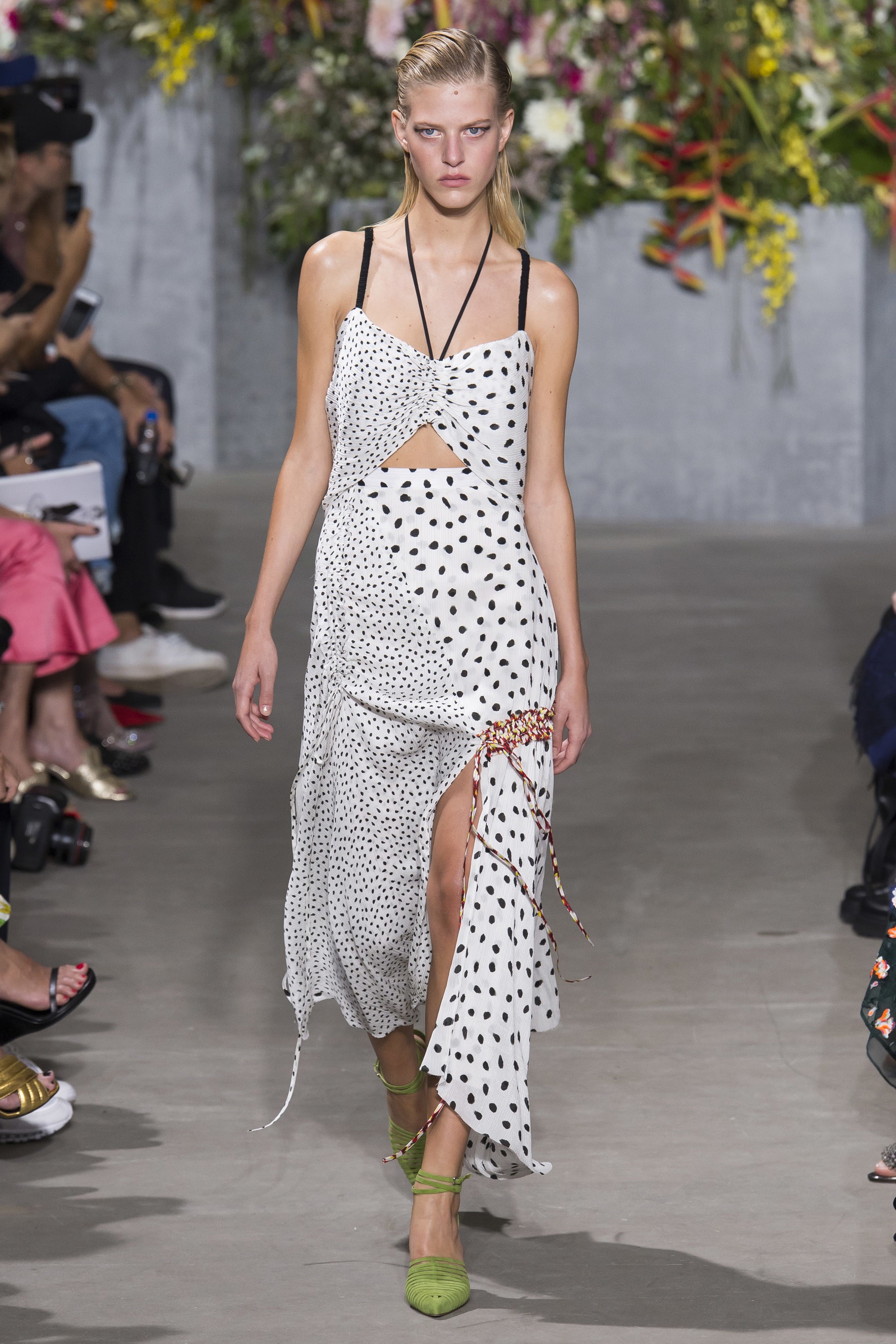 Polka dots! A traditional print reinvented with new and fresh silhouettes. I happen to like a good polka dot dress, remember this one I shot in New York? Seeing this print in Spring-like colors like aqua, yellow and tangerine as well as in sheer tops and asymmetrical silhouettes gives it a new spin.

FANNY PACKS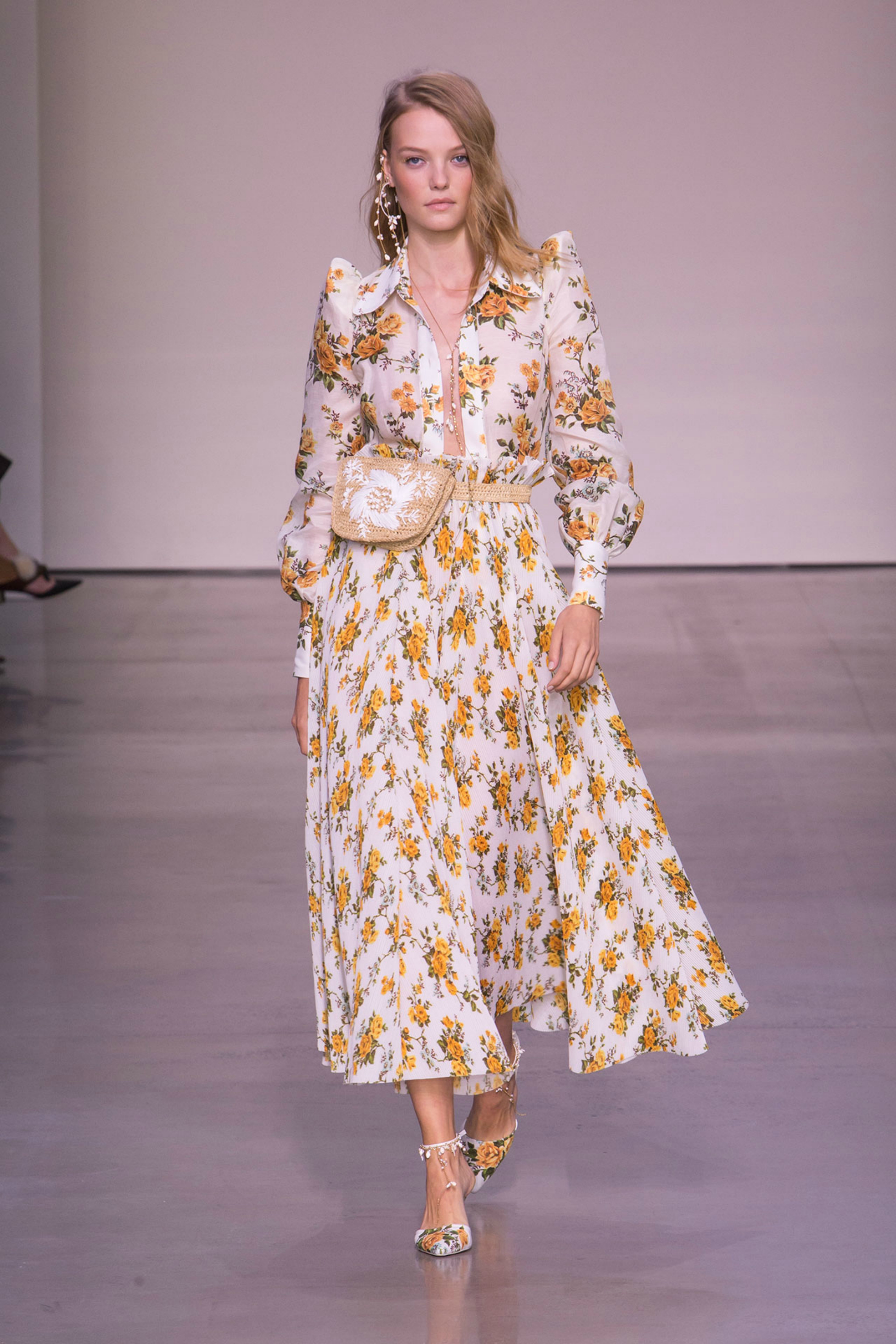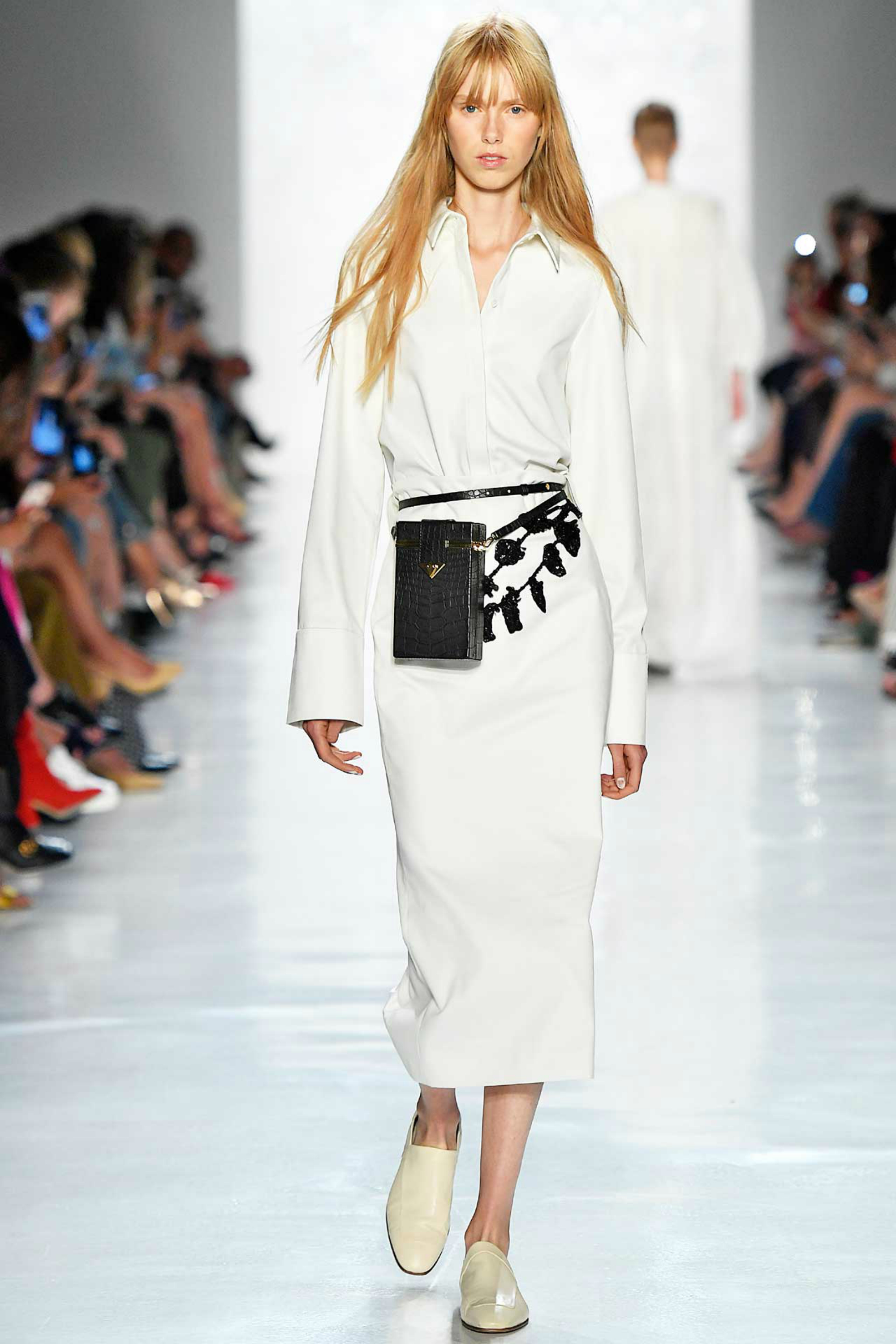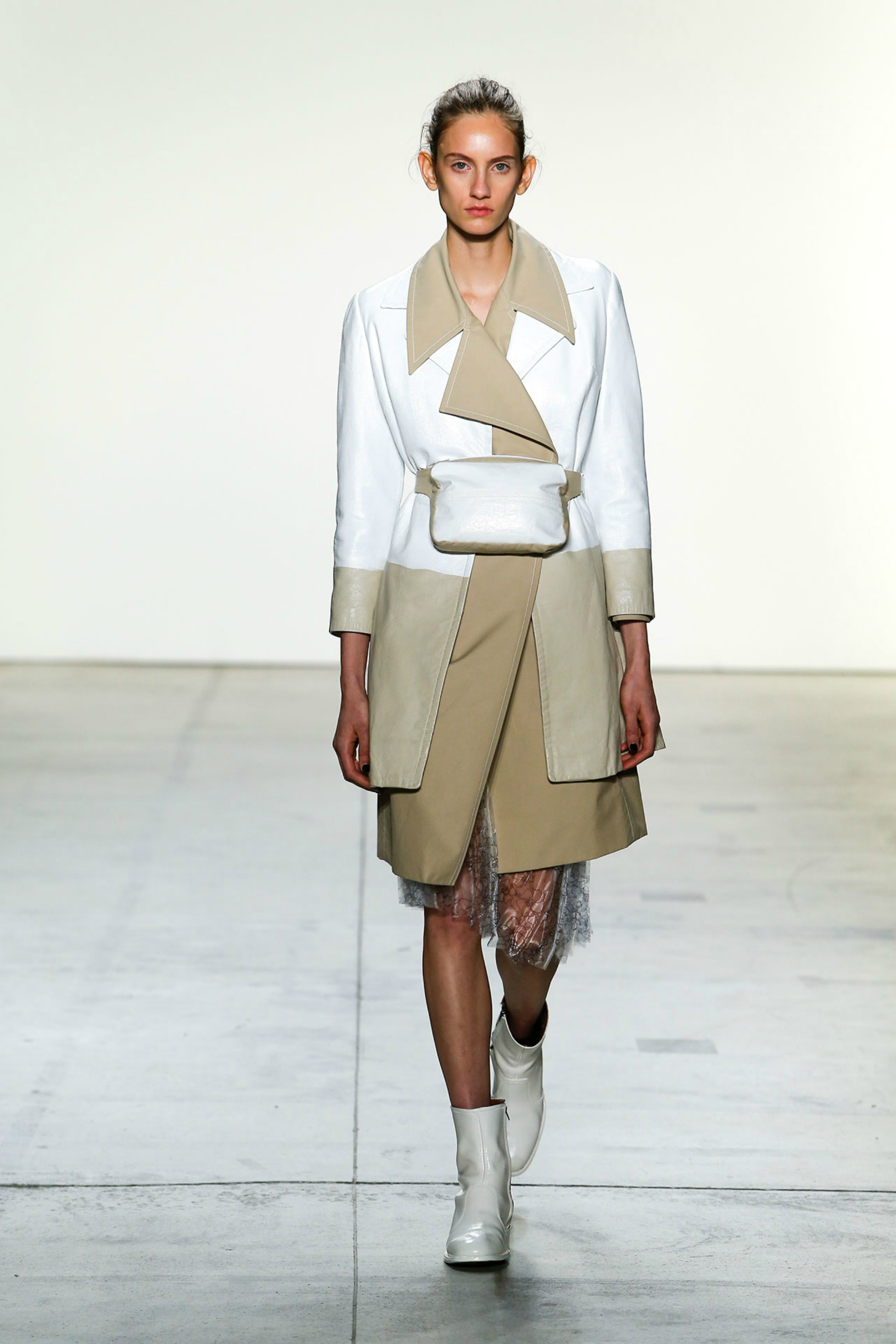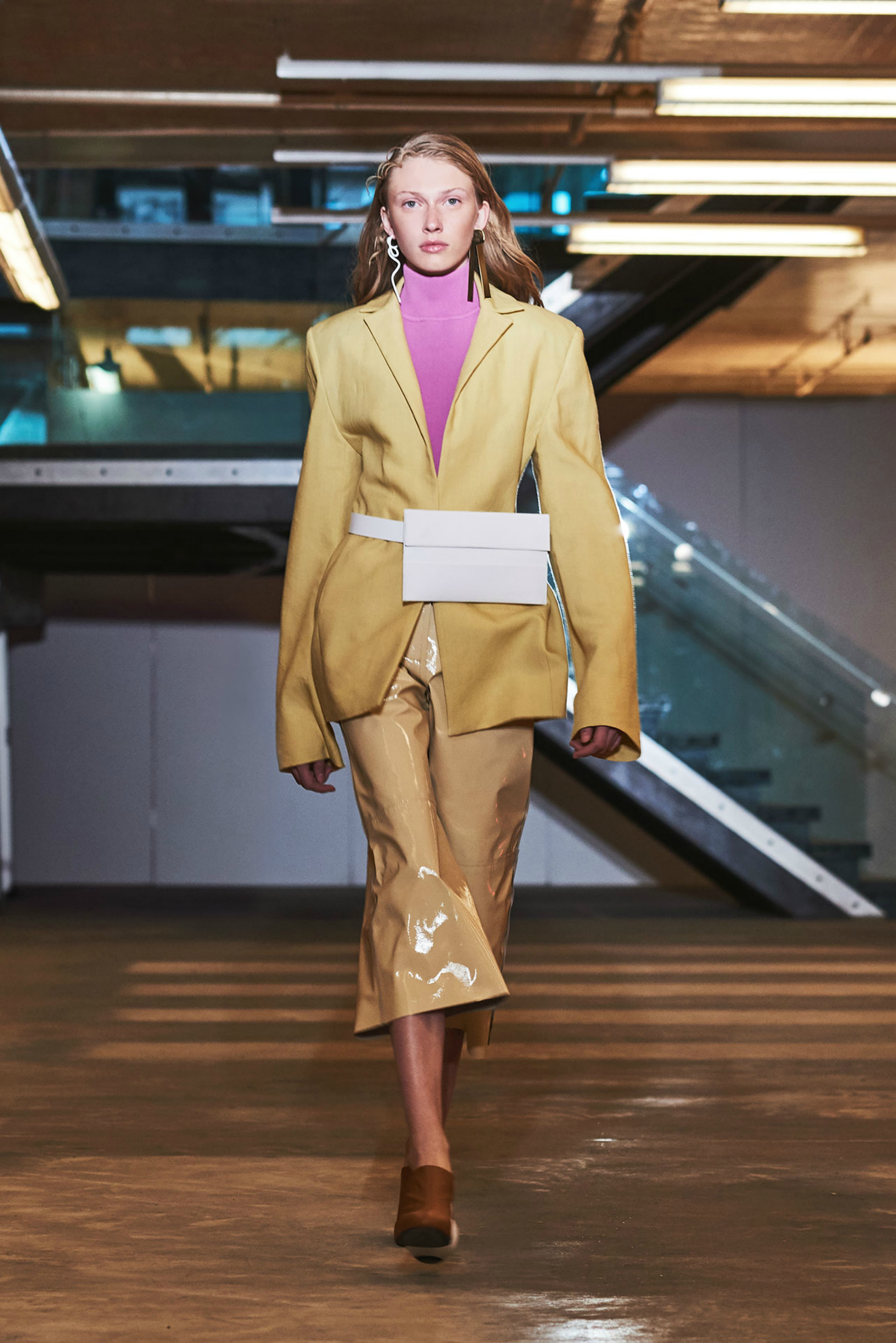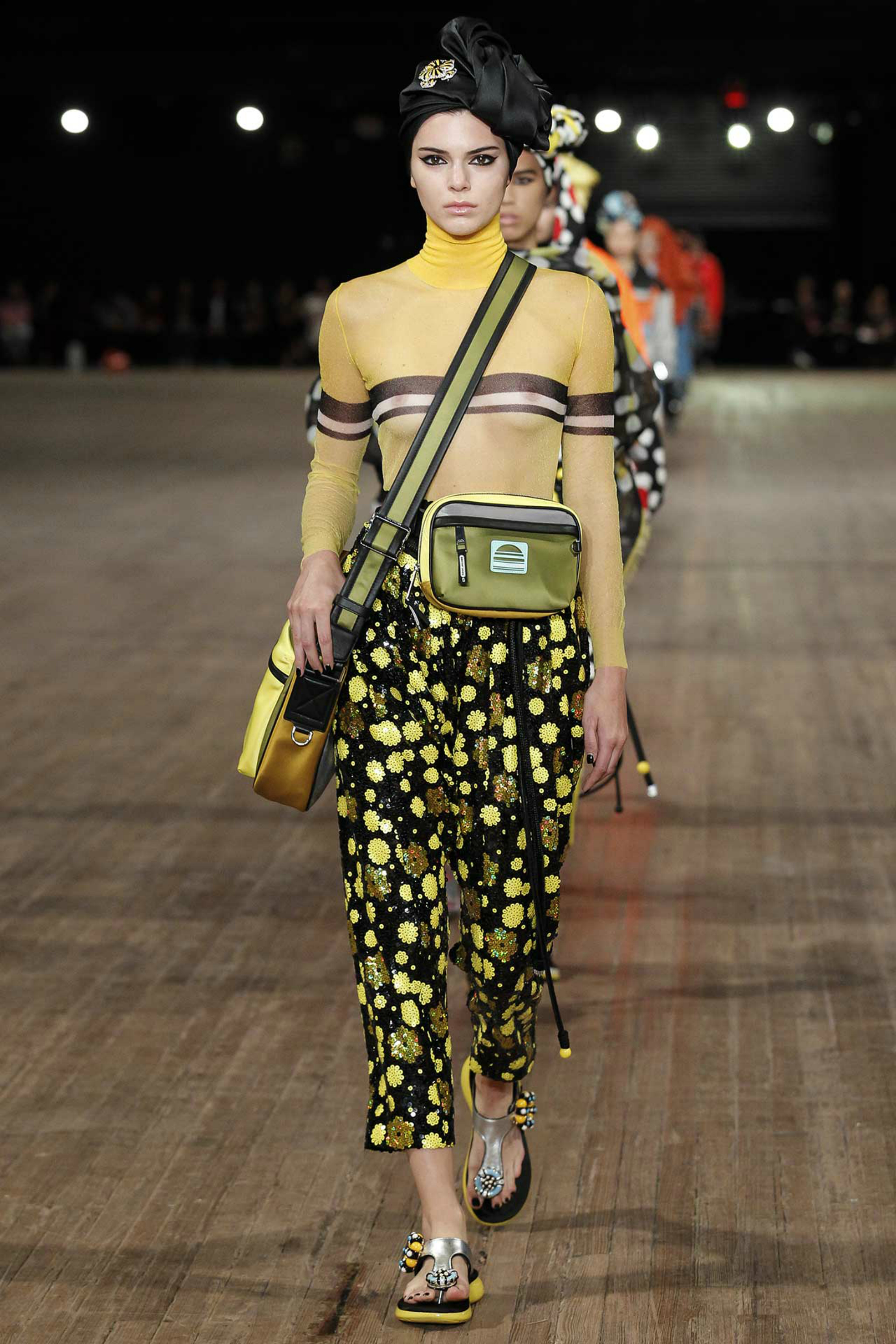 The infamous fanny pack is back and I can't say that I mind at all. These used to be inexcusably worn by European men and they've eventually made their way to the runway. Funny how that happens! I happen to love anything that cinches my waist and the fact that these double as a chic way to carry your things around is a win win for the fashion world. Free hands!

SHEER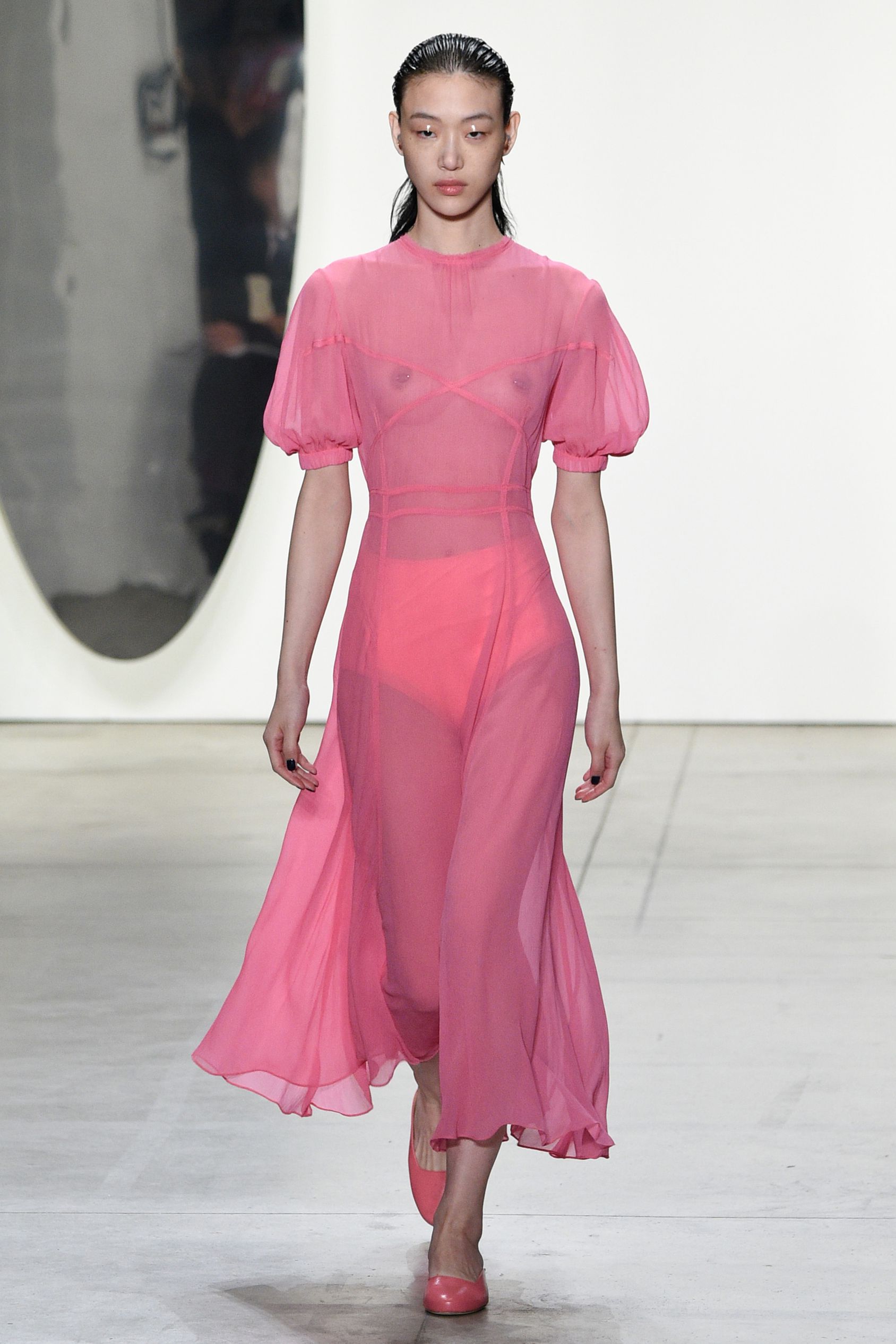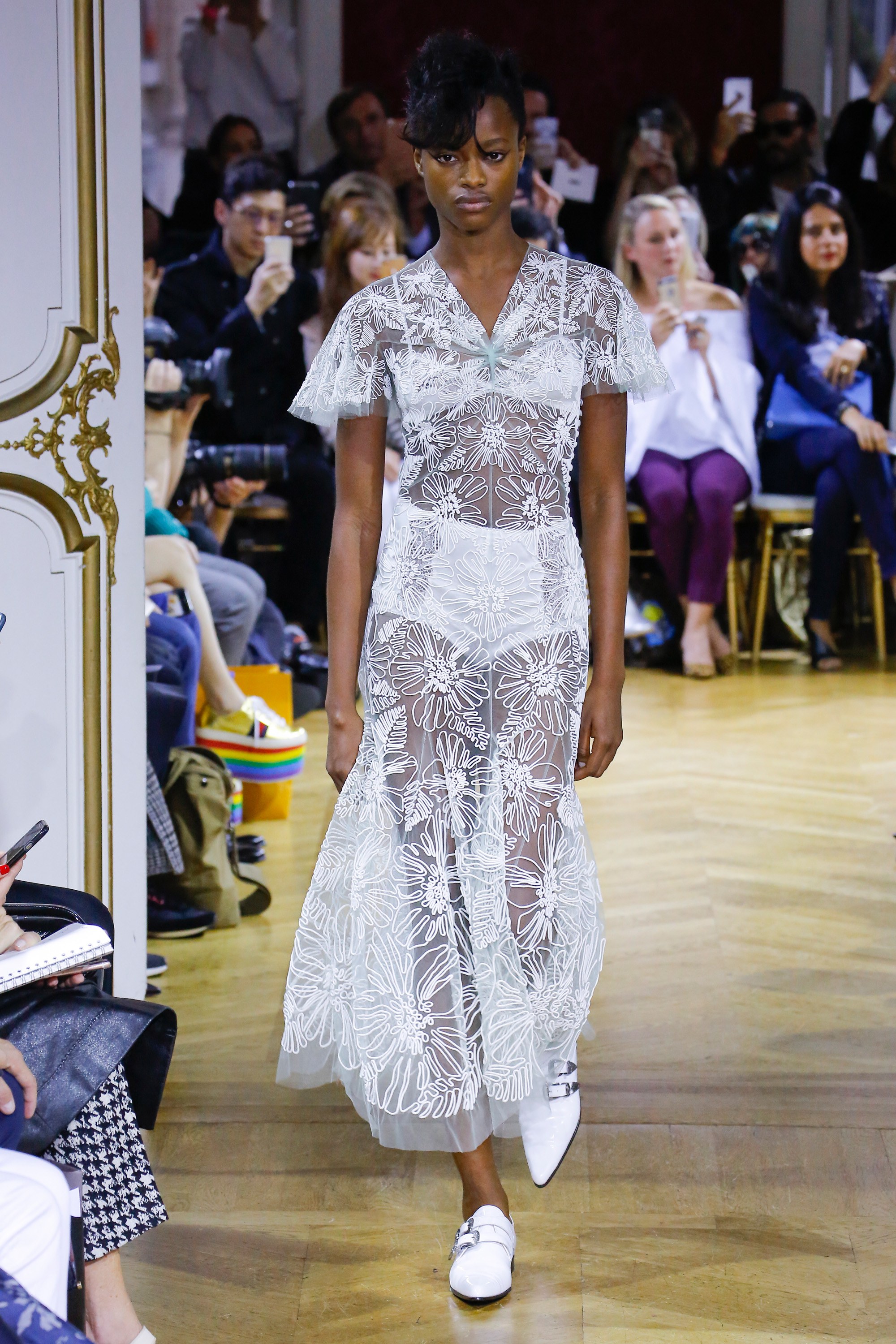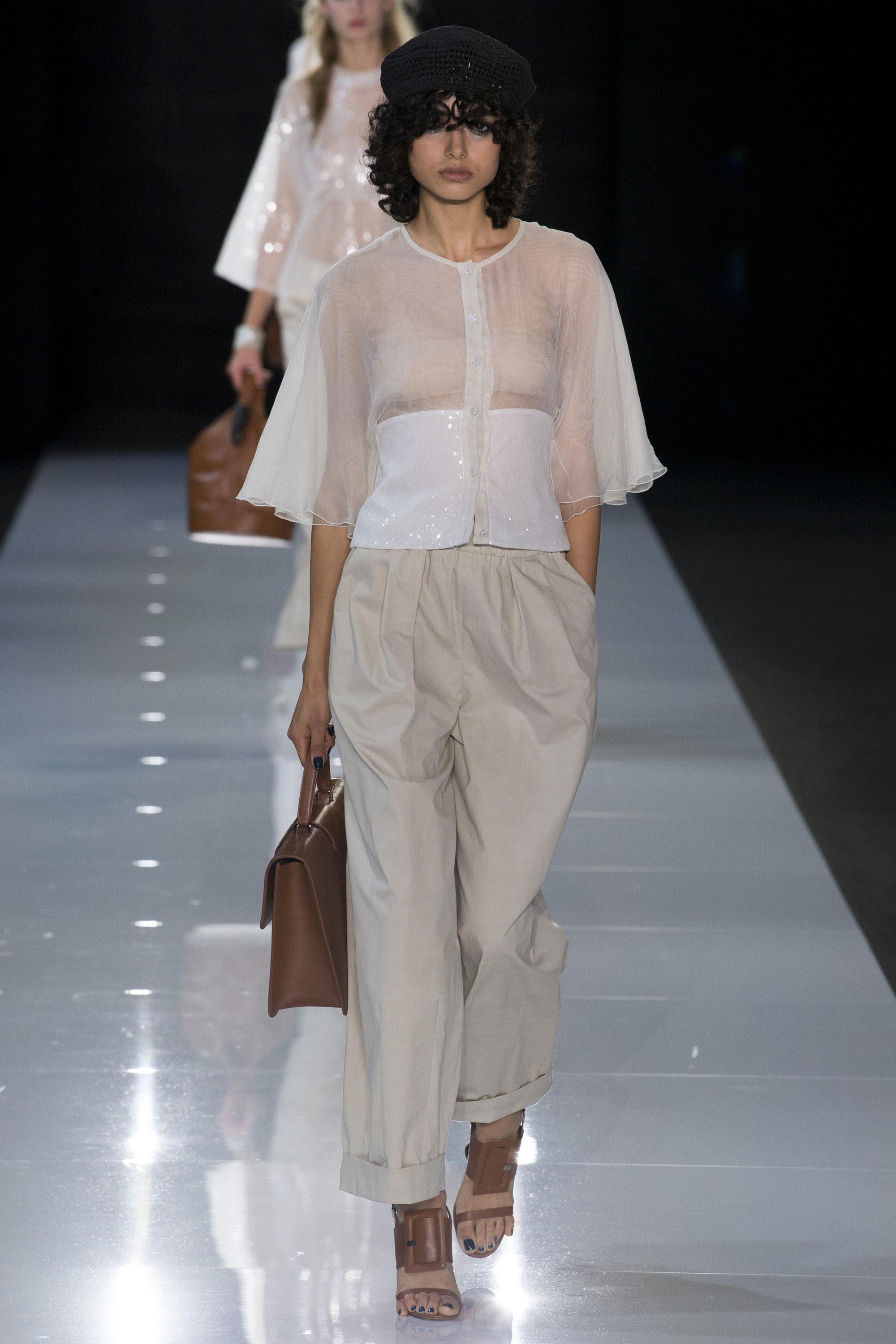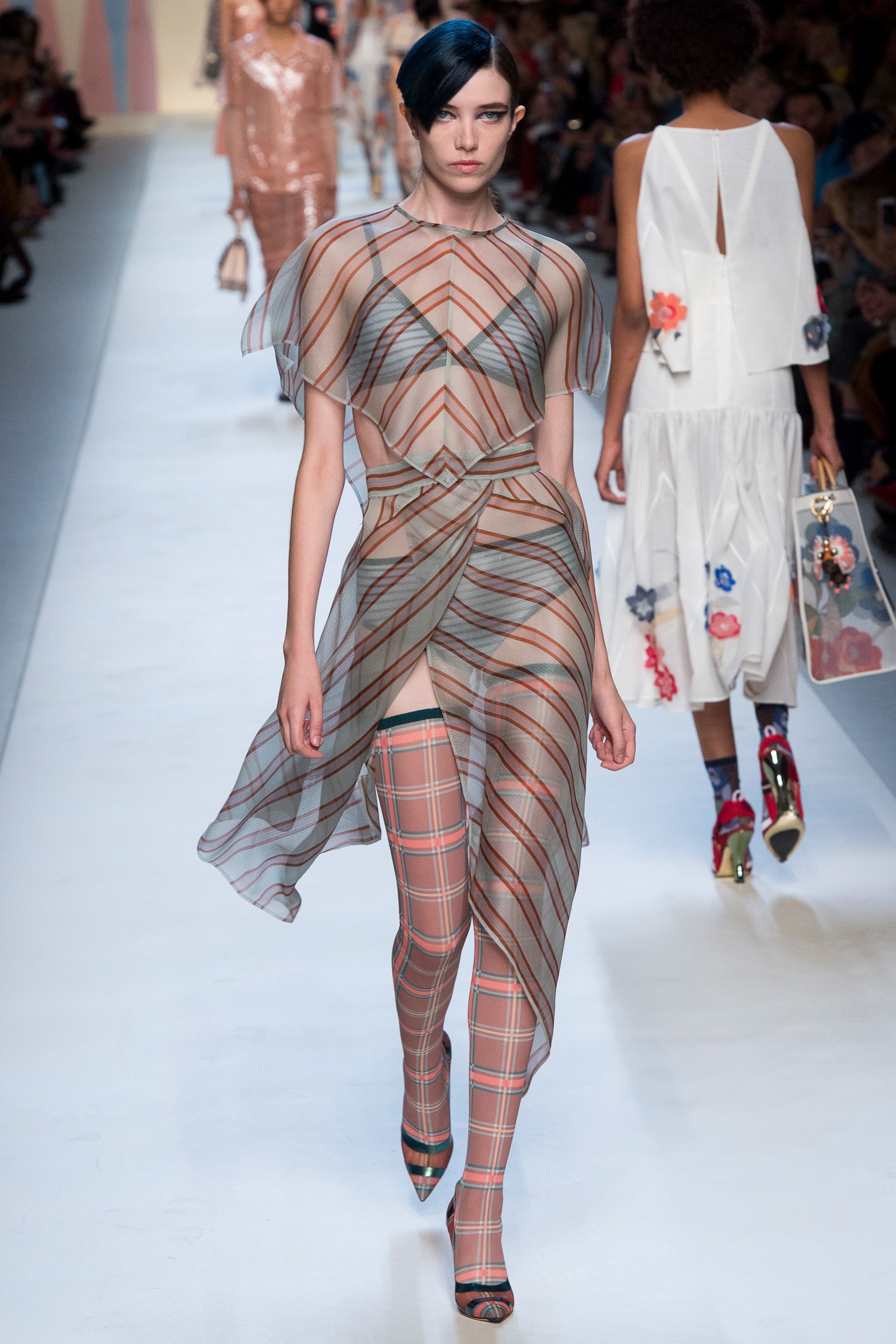 All photos from Vogue
While this trend may not be as practical as others, there are ways to implement it into your daily wardrobe without looking over the top, or in this case….completely undone. Diaphanous materials like organza can create an ethereal, feminine quality to an outfit, while others can be more seductive and sexy. It's impressive, the options and looks you can create with technically, so little fabric.

Are there any fashion trends this Spring you're absolutely loving?