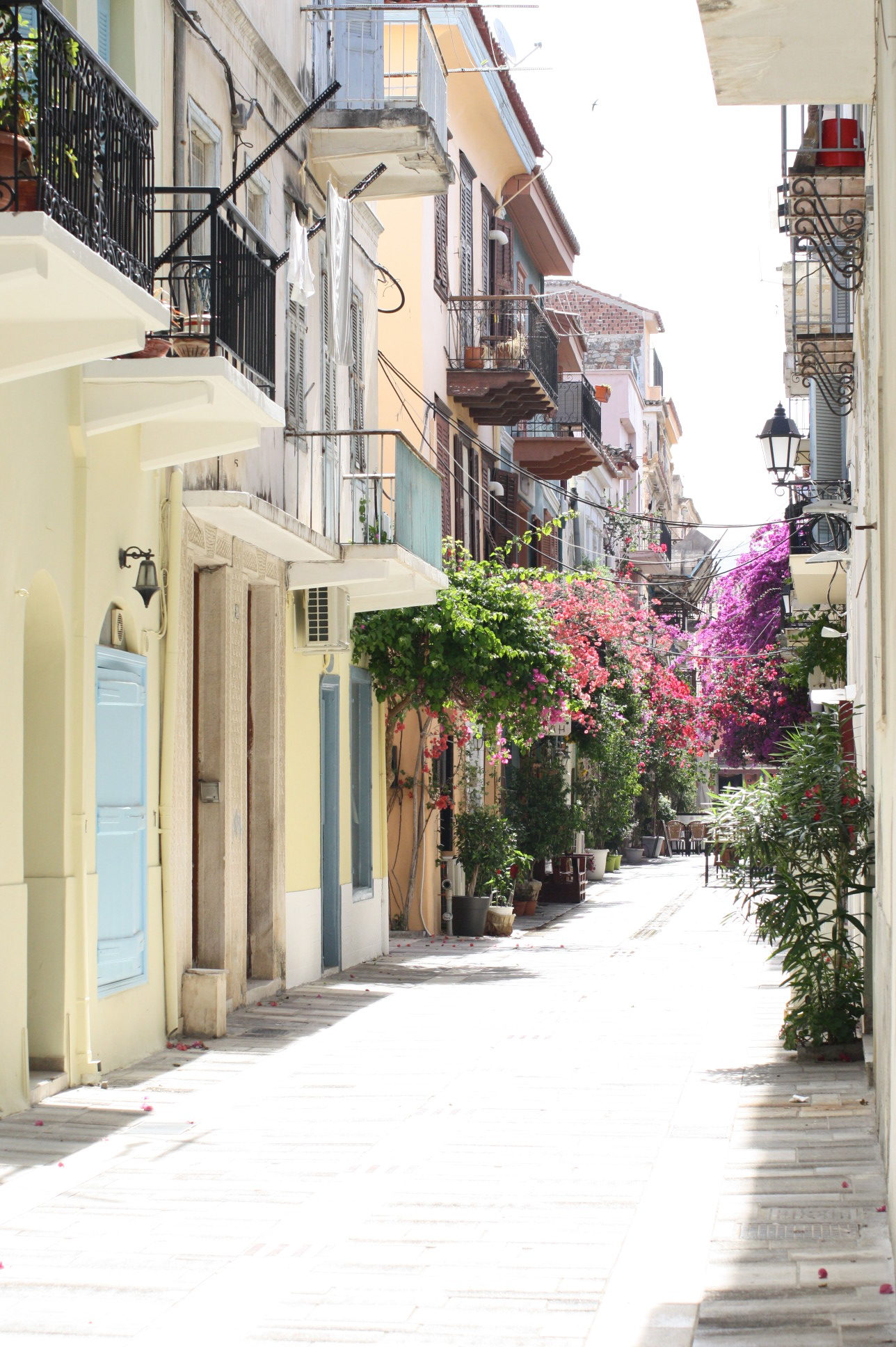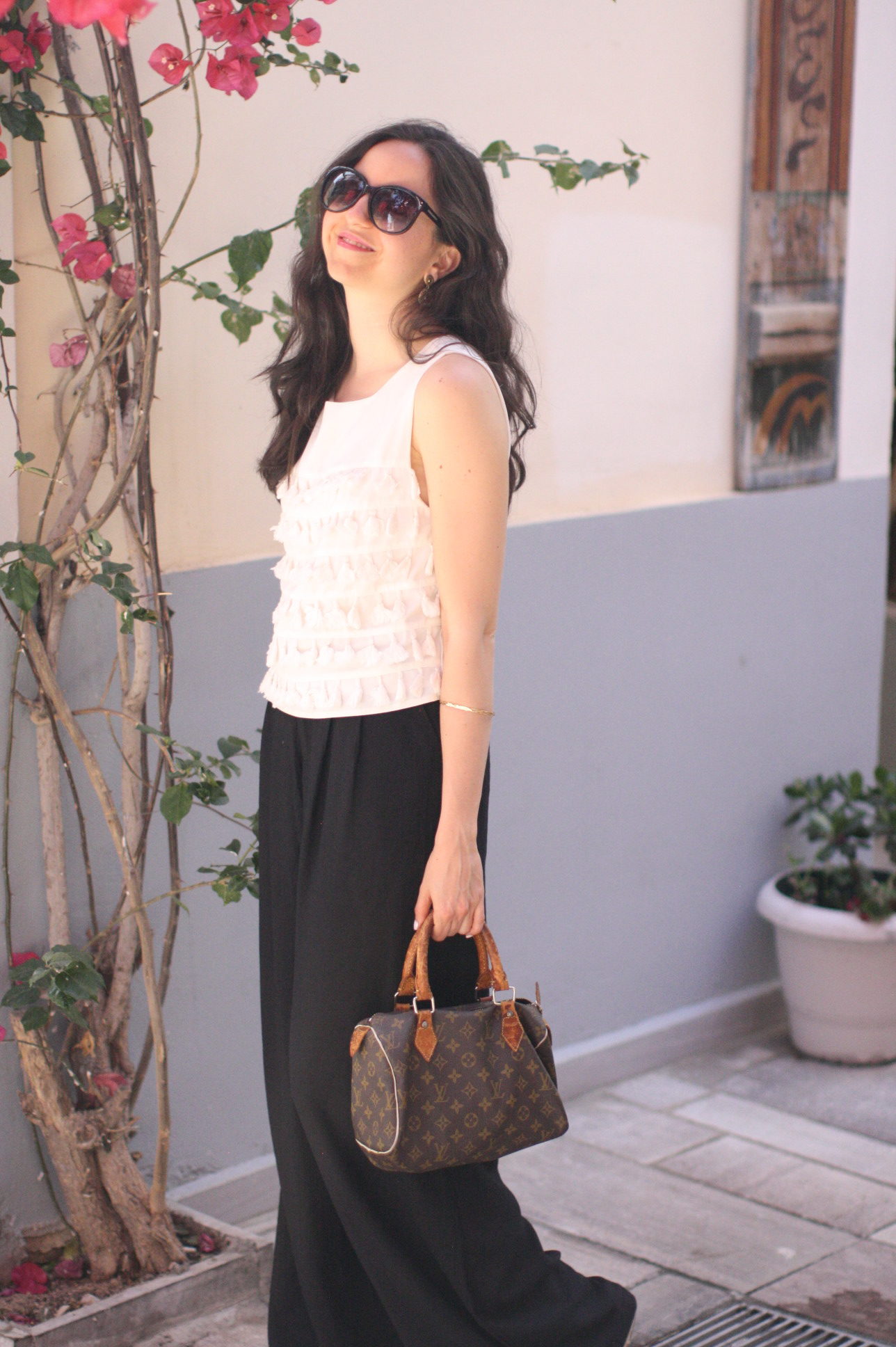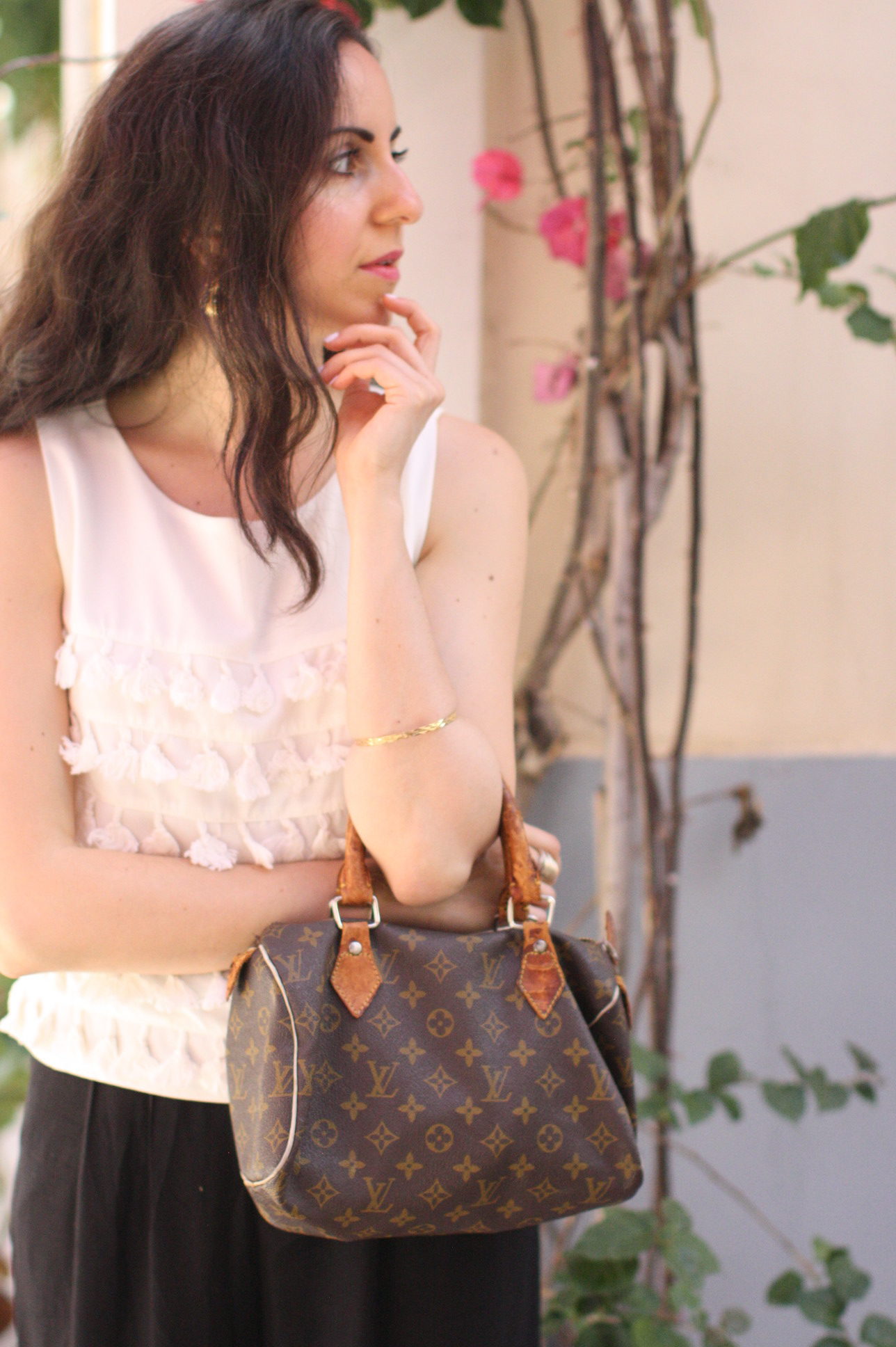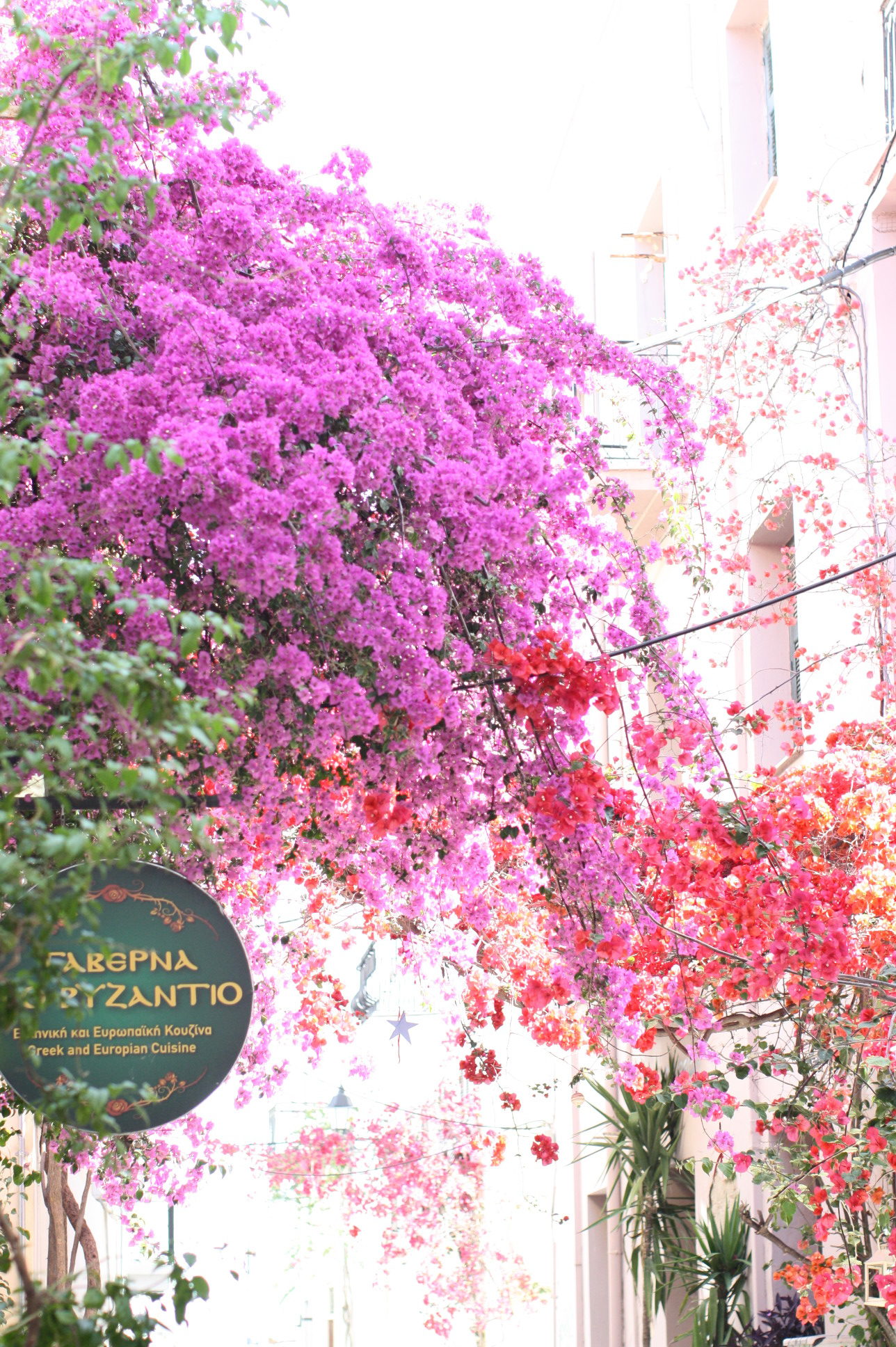 If you remember a few weeks back. I wrote about my lavish stay at Nafplia Palace Hotel, here. This week, I'm sharing a glimpse of the winding streets and bougainvillea-lined buildings that make this city so special. Not to mention, the numerous gelaterias, boutiques and tavernas serving authentic Greek food.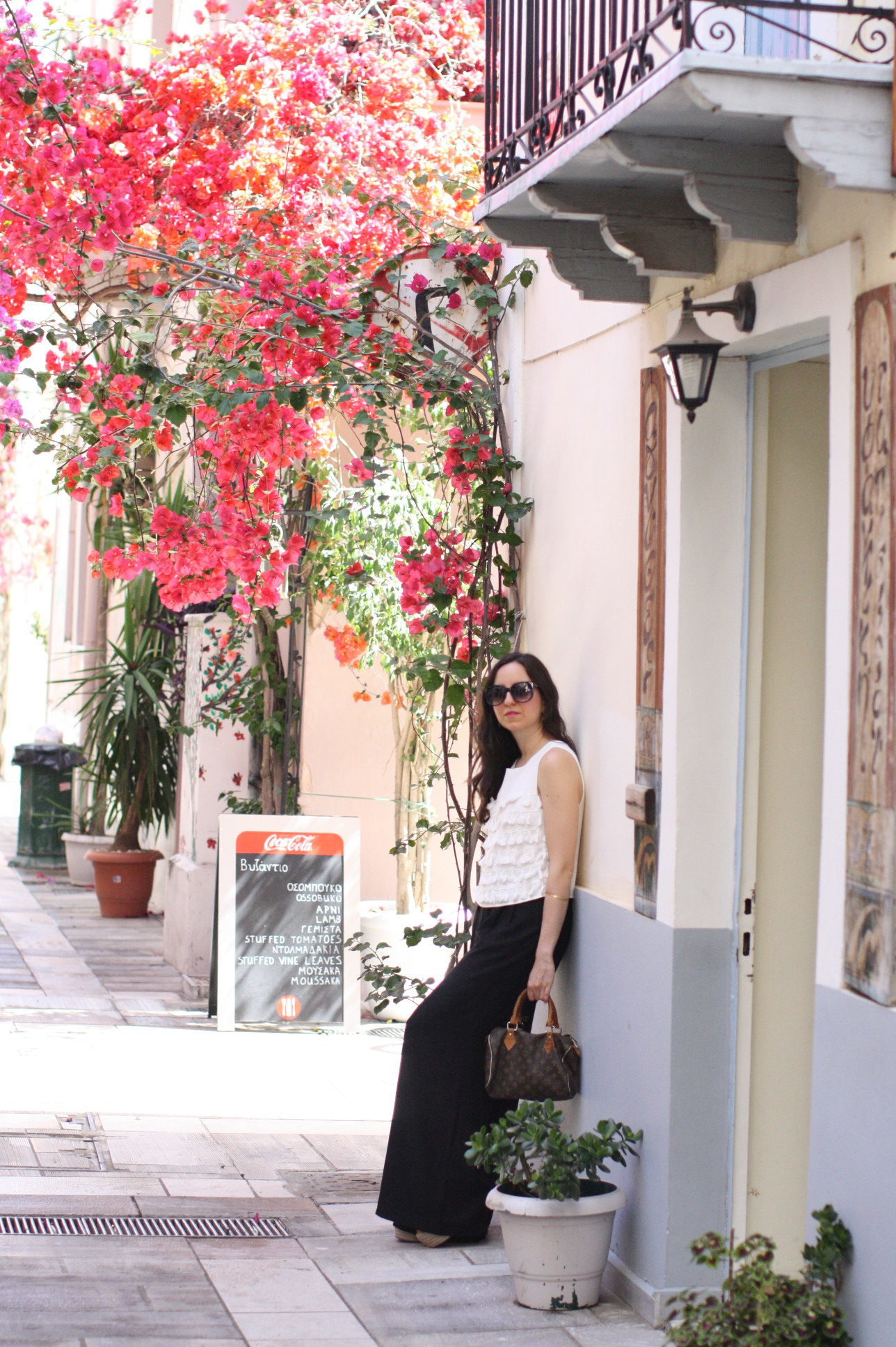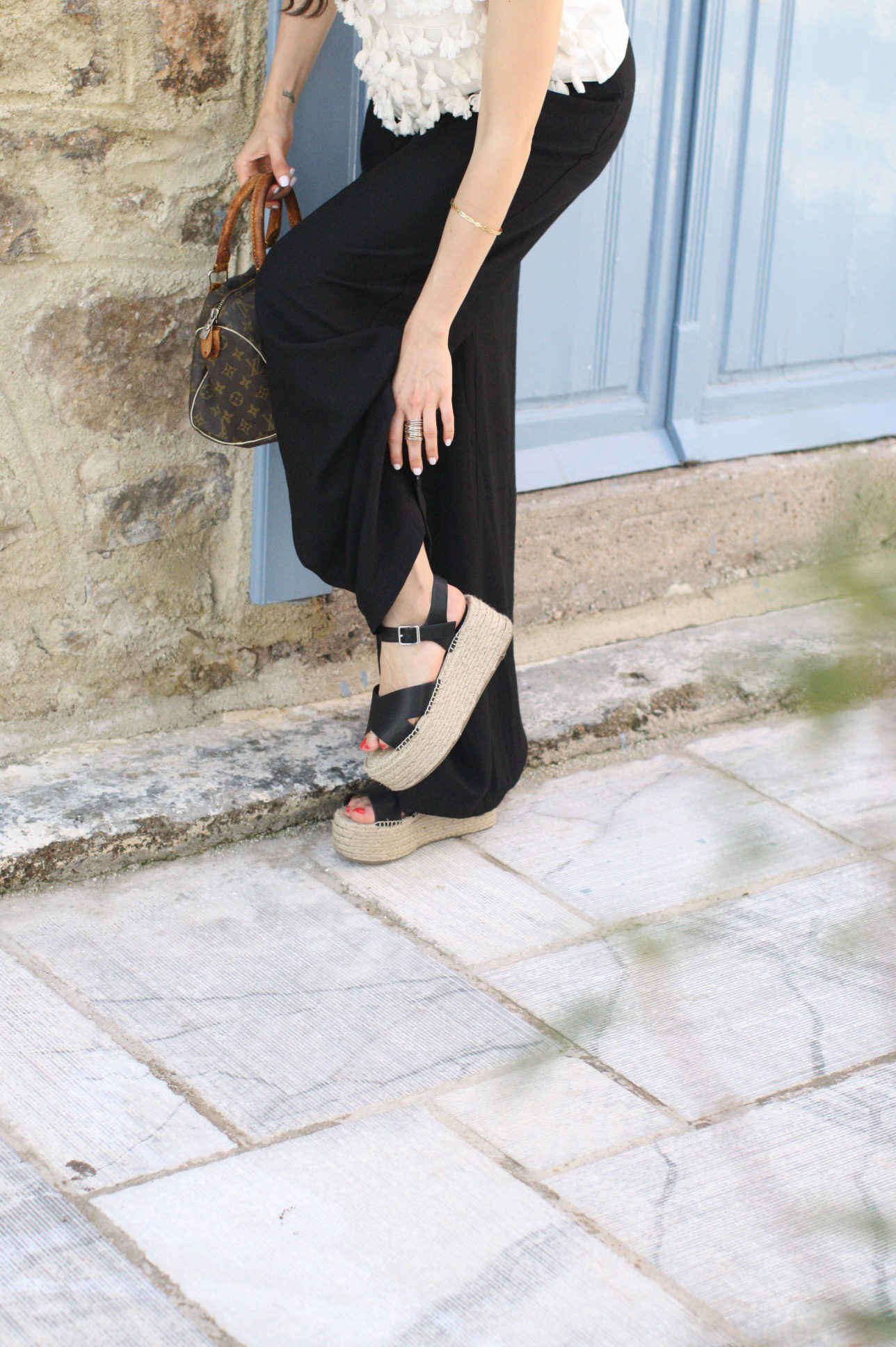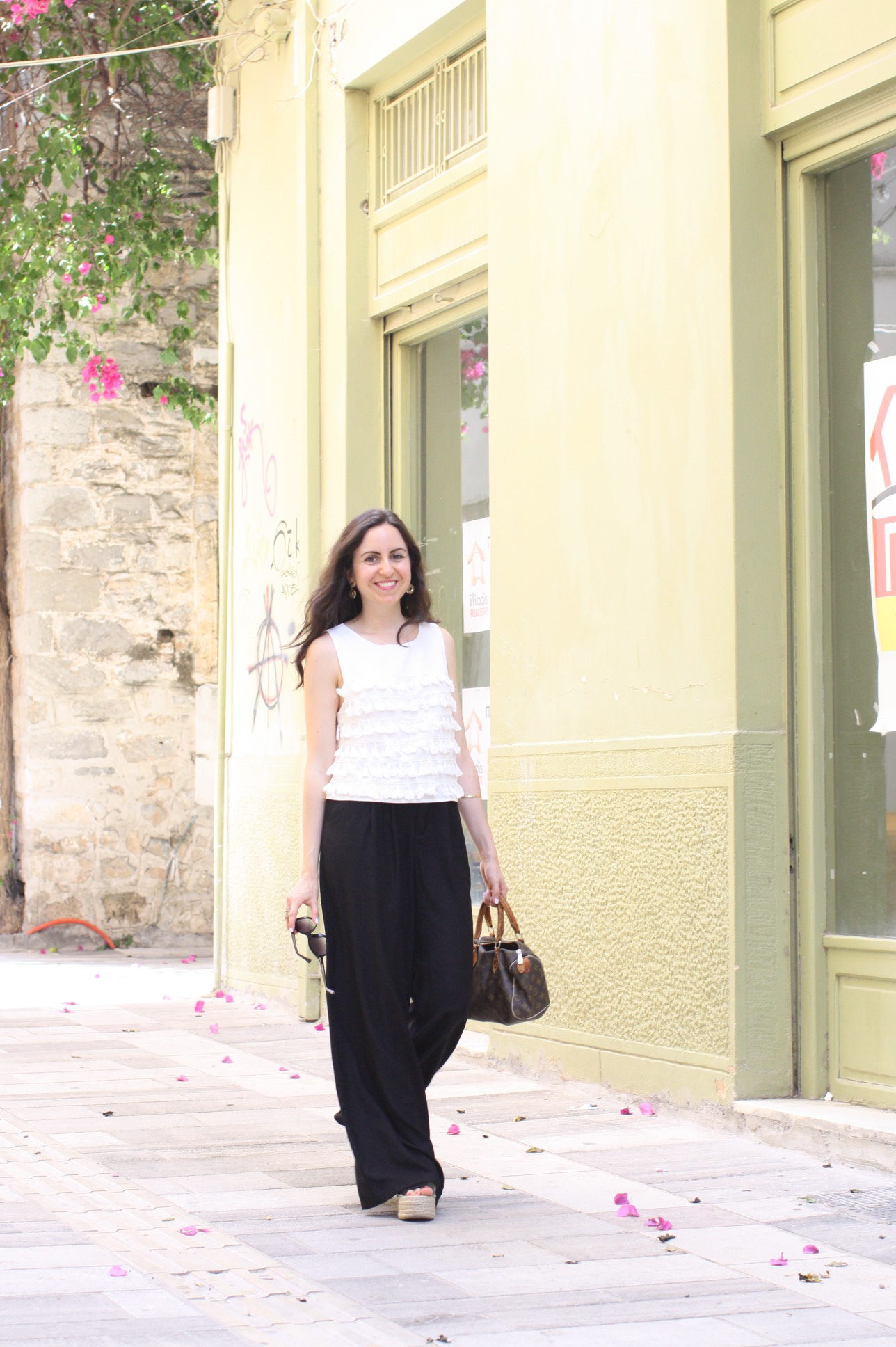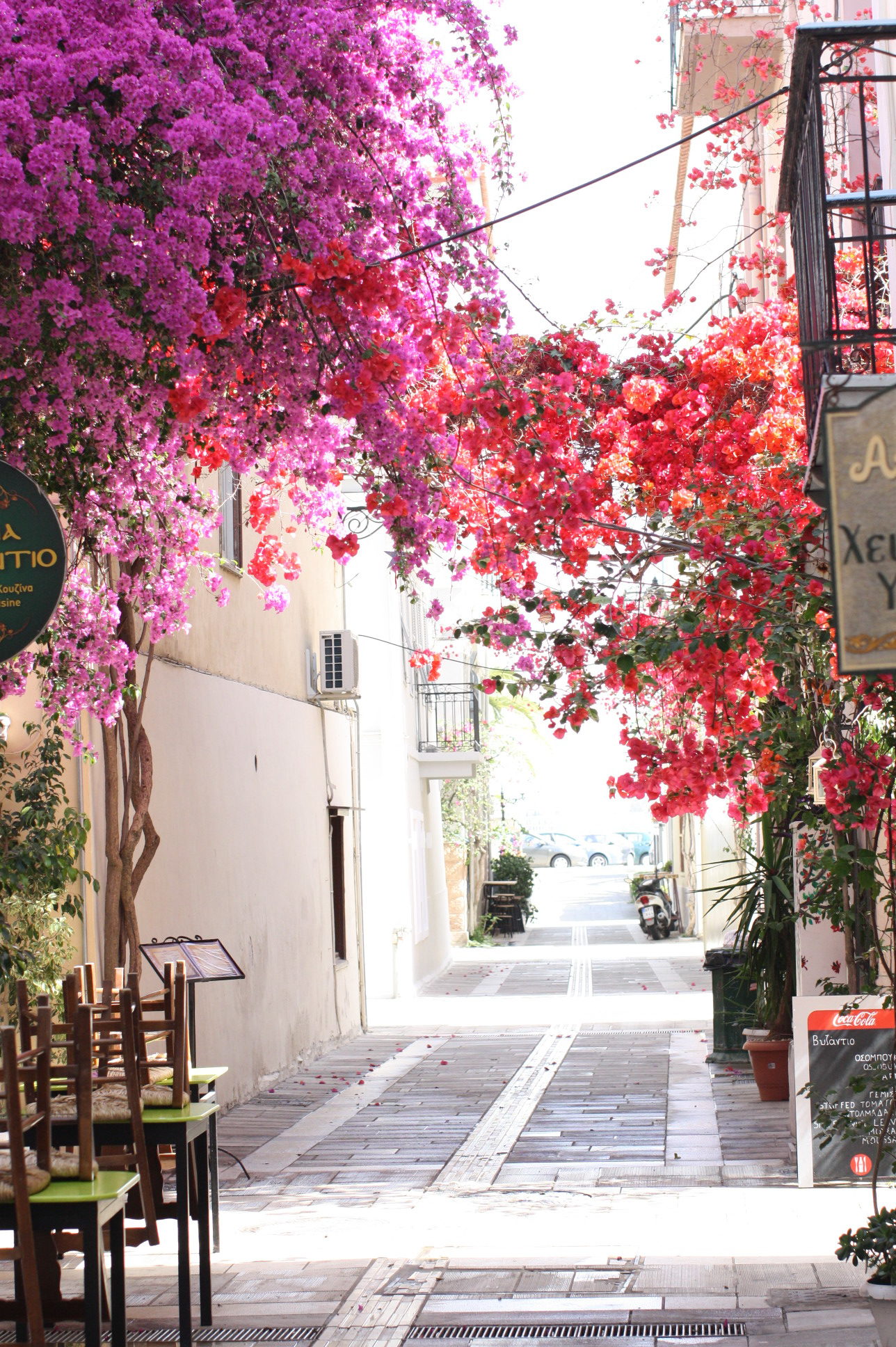 During the day, when the sun is exceptionally hot and you've exceeded your hours at the beach, Nafplio has some of the best shopping. Boutiques line every corner, mostly with artisan pieces, lots of gold and unique jewelry and Greek clothing brands. They had some of the most beautiful straw hats I've ever seen! A bit of a tip? Whenever I go to Europe, I buy myself glasses, both for the sun and for everyday. They are always cheaper abroad and they tend to carry styles that, for whatever reason, don't make it to the states. I justified splurging on two pairs of Gucci eyeglasses because my birthday was coming up. In 3 months.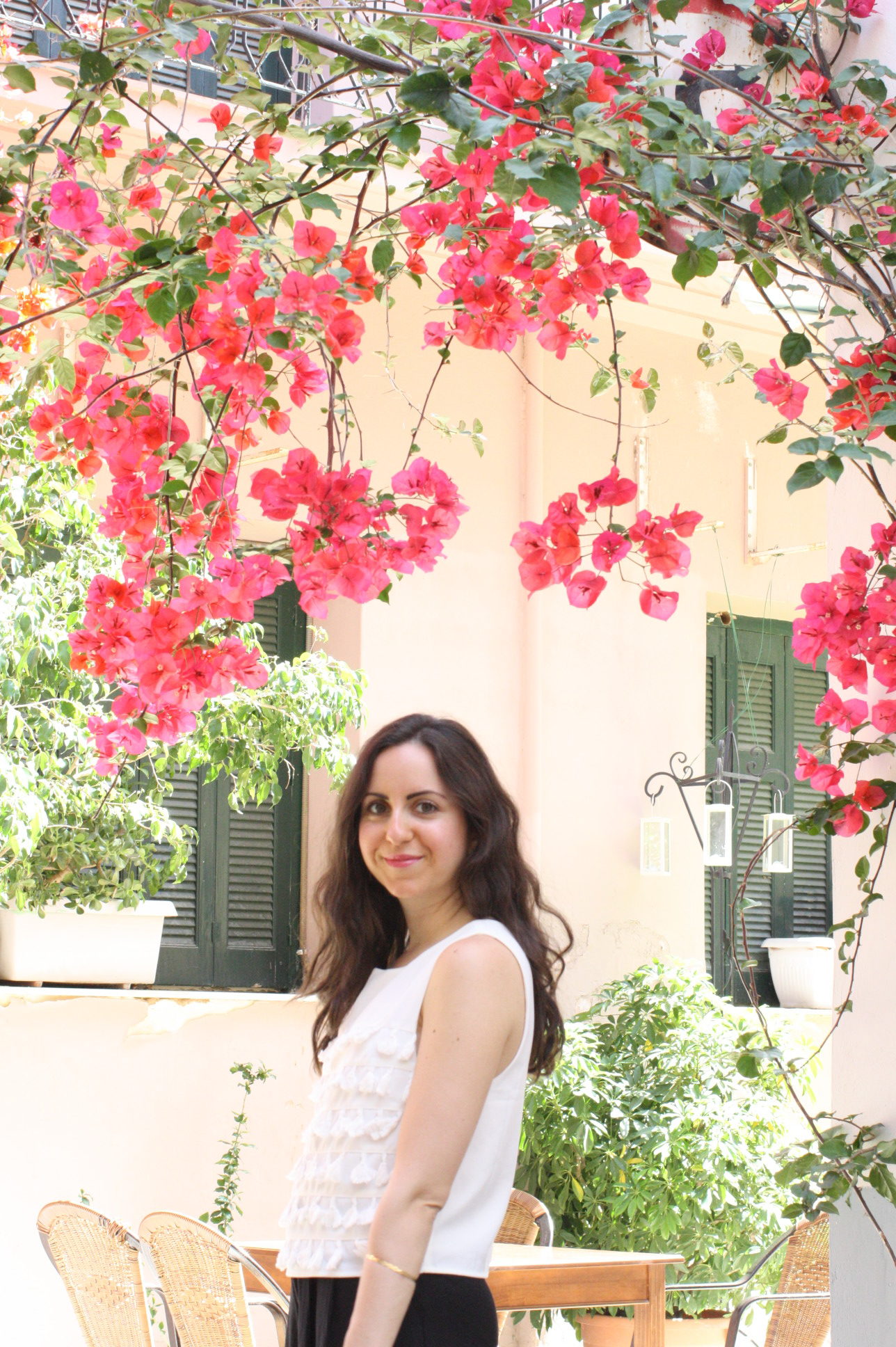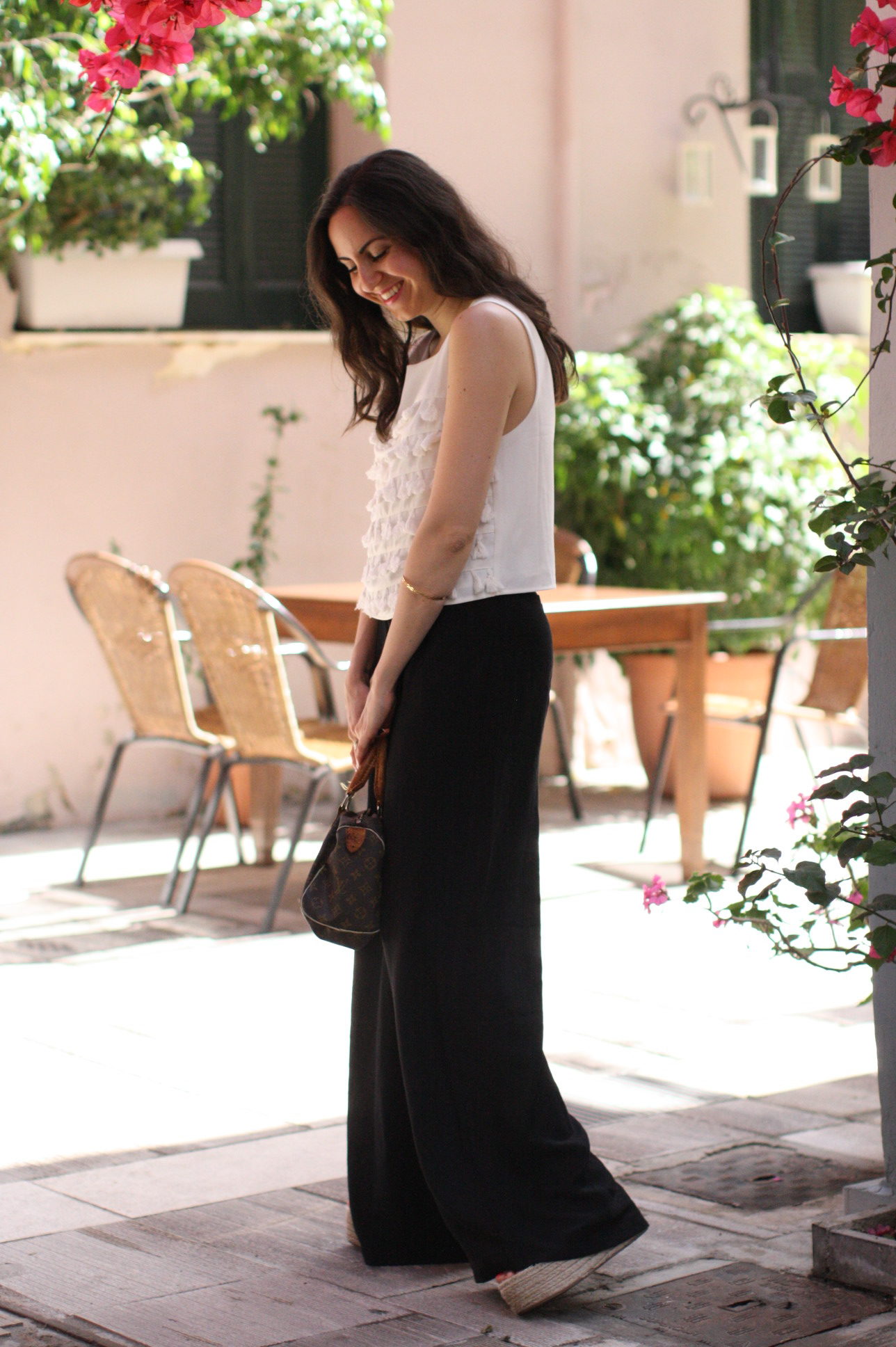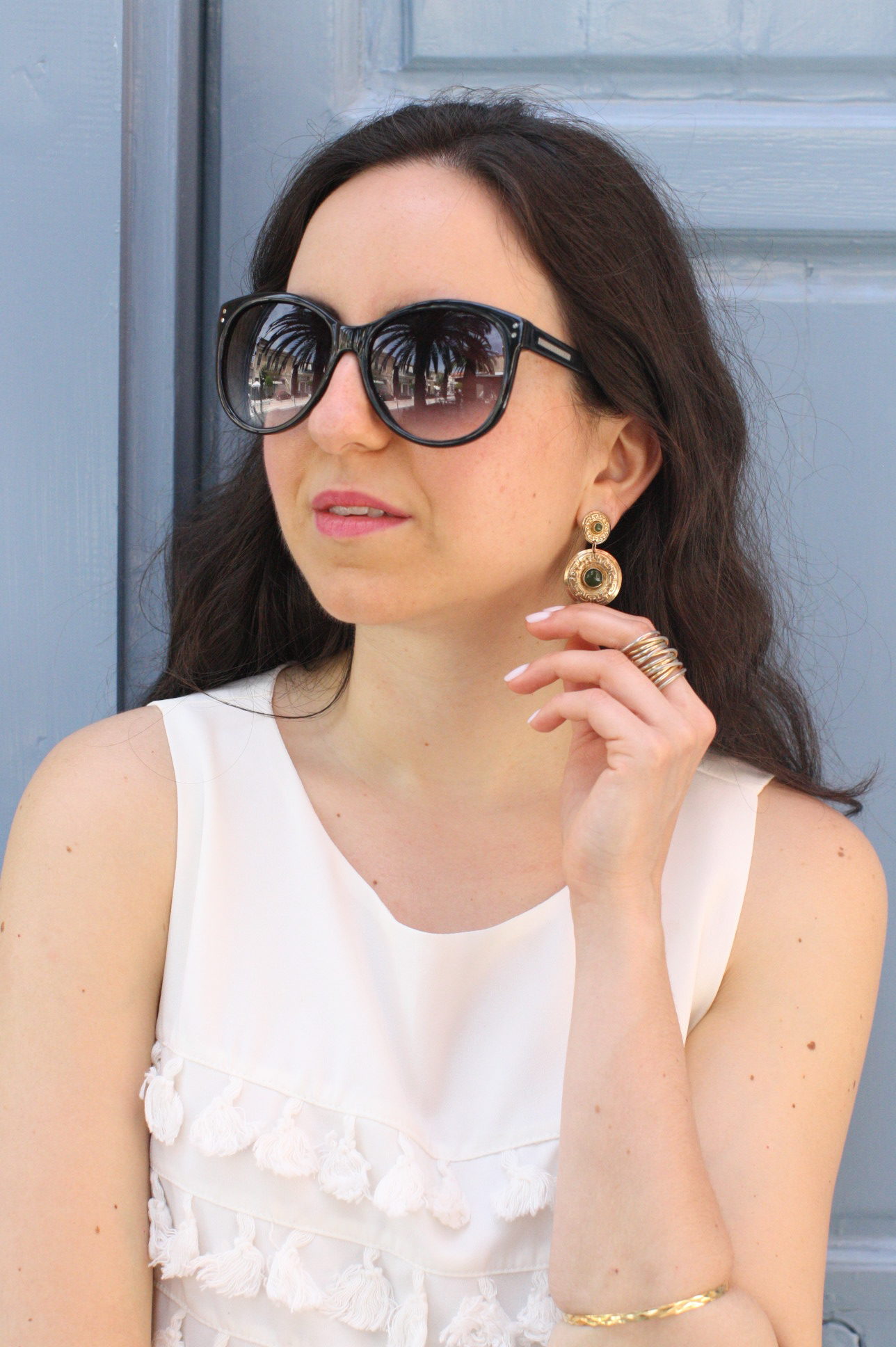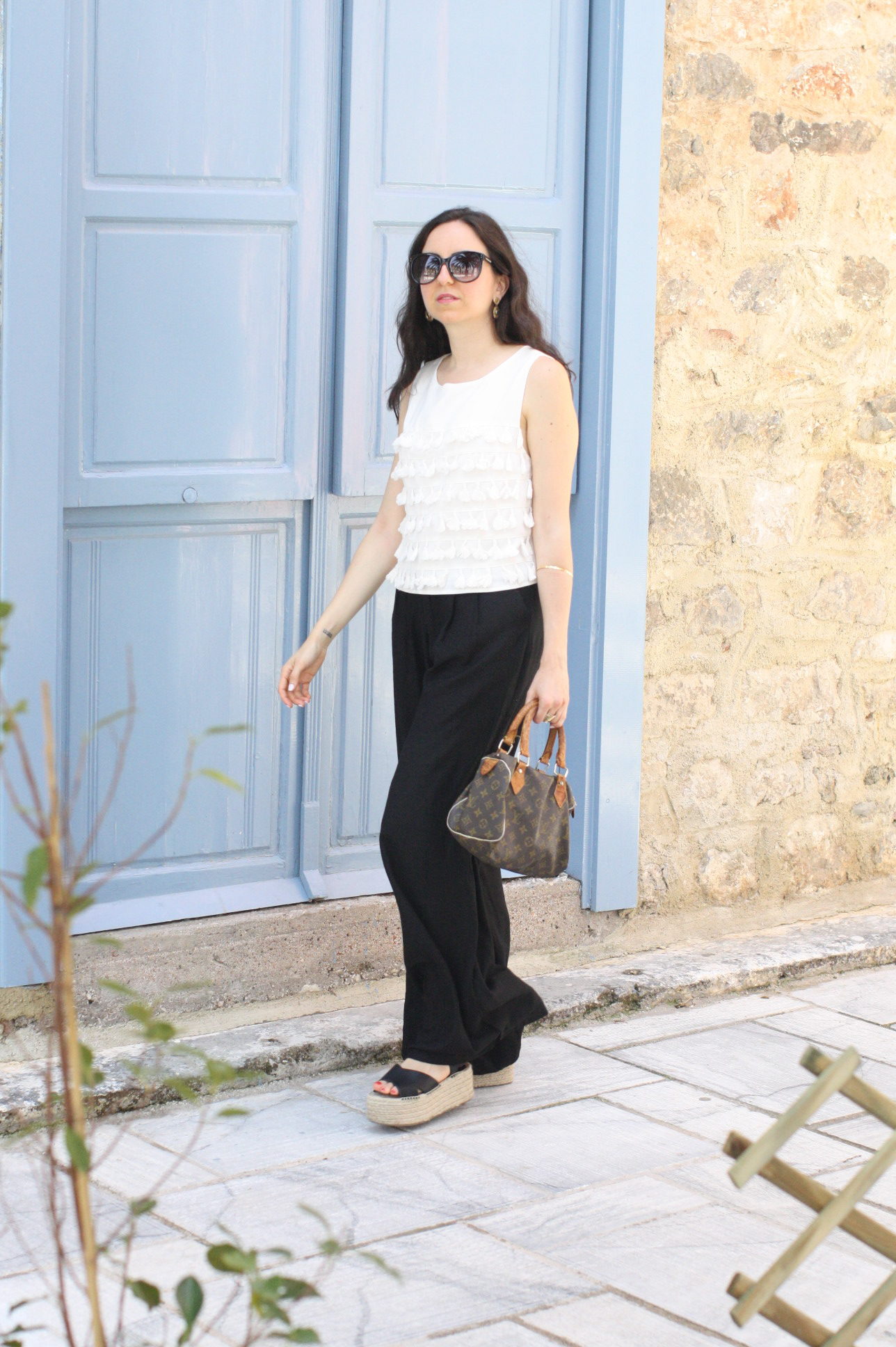 Spend a few hours simply roaming up and down the streets, treating yourself to a gelato, or two to cool off! The streets are all focused around the main square, or plateia, where there are more cafes that generally fill up as the sun slowly sets. I've said this before, but there is such an Italian port-city vibe with it's colorful buildings, small, winding cobblestone streets and flowers climbing up towards the sky.
I wore something casual and comfortable to explore and shop! Palazzo pants are one of my favorite pieces in my closet. These happen to be a light-weight linen so they keep you cool in the Summer sun. I paired them with a tassel crop top and a pair of flatform sandals from Asos. I recently discovered the brand Dot+Bo at Fox's (my favorite clothing store) and both my top and bottom happen to be from the brand. They aren't widely found, but if you do a bit of a search on shopstyle, it will come up with a great selection. Most pieces are $50 and under! You're welcome! Large sunglasses and vintage, Greek-key jewelry finish the look and add an extra dose of culture.
I honestly cannot get over the color of the flowers! There's so much beauty in this world, you just have to be willing to see it! Hope you all have a wonderful day and as always, thanks so much for reading! Love you guys! Xx