Happy Happy Friday!
                I am so glad the weekend is here! At the beginning of the summer, Petar and I made our summer bucket list- ten things we would like to accomplish this summer. We did manage to enjoy in most of it but some things were put on hold since I wasn't feeling well. Now that things are looking up and we only have two weeks left before we make our way into autumn, we are trying to catch up.
                 With that being said, I am excited to take Petar to his first ever Ravinia concert. Tony Bennett will be singing this Saturday night and we have an adorable picnic planned. A romantic evening on the lawn, under the stars, listening to a legend. Long overdue, that's for sure!
To inspire you for an impromptu picnic (the best kind), I've created a collage with some of my go-to picnic essentials!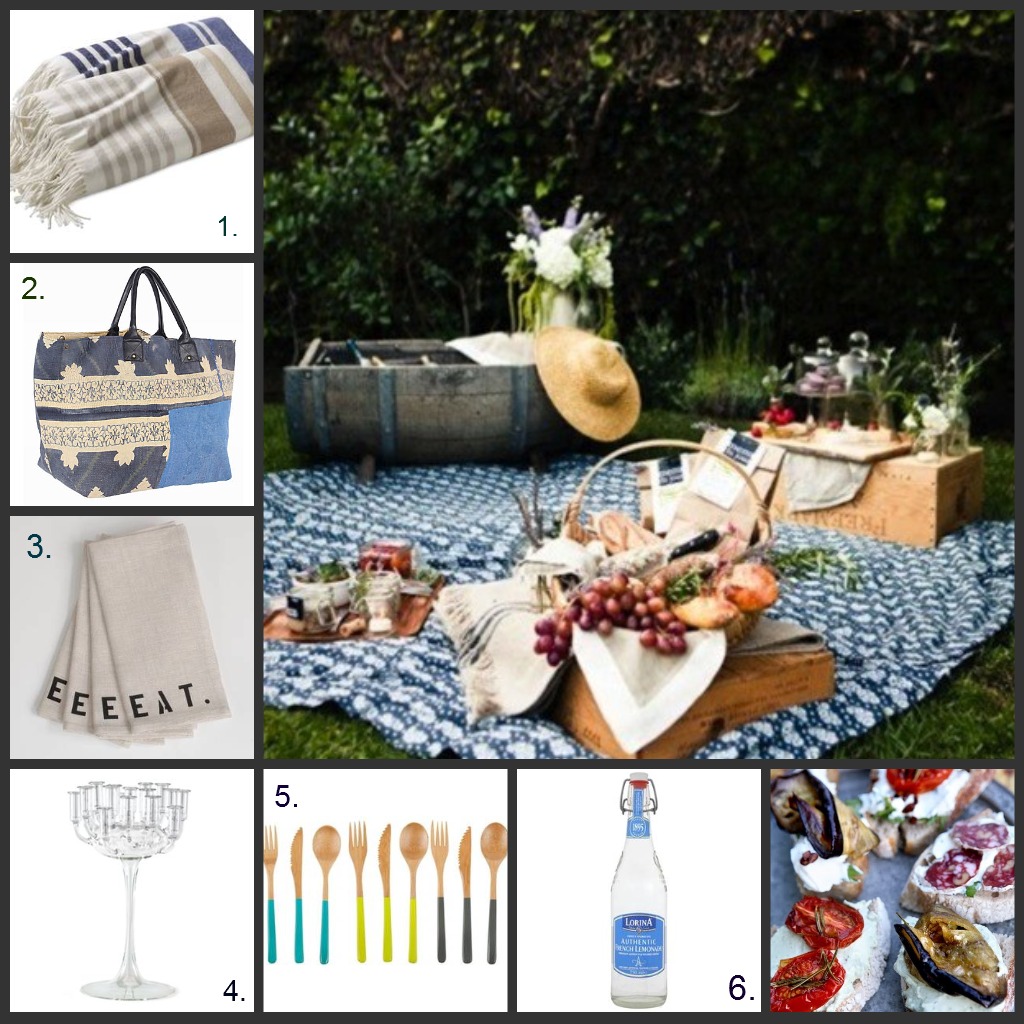 1. Cotton Woven Stripe Throw from Williams Sonoma 2. Kantha Toes on One Kings Lane 3. EAT Linen Napkins, a DIY on Stylizimo Blog 4. Lucite Candelabra from Design Within Reach 5. Bamboo Utensils from Core Bamboo 6. Lorina French Lemonade from Lorina
Happy Weekend!
-Y