This past weekend the weather called for something warm and it seemed like the perfect time to try Le Pain Quotidien in Lincoln Park. I ordered their mulled apple cider and a chocolate croissant and it was the perfect pick-me up for a rainy afternoon! Now, it's no surprise that I own a lot of black in my wardrobe but if you haven't heard, black is the new black. And until they can create a darker color, my devotion to noir is here to stay.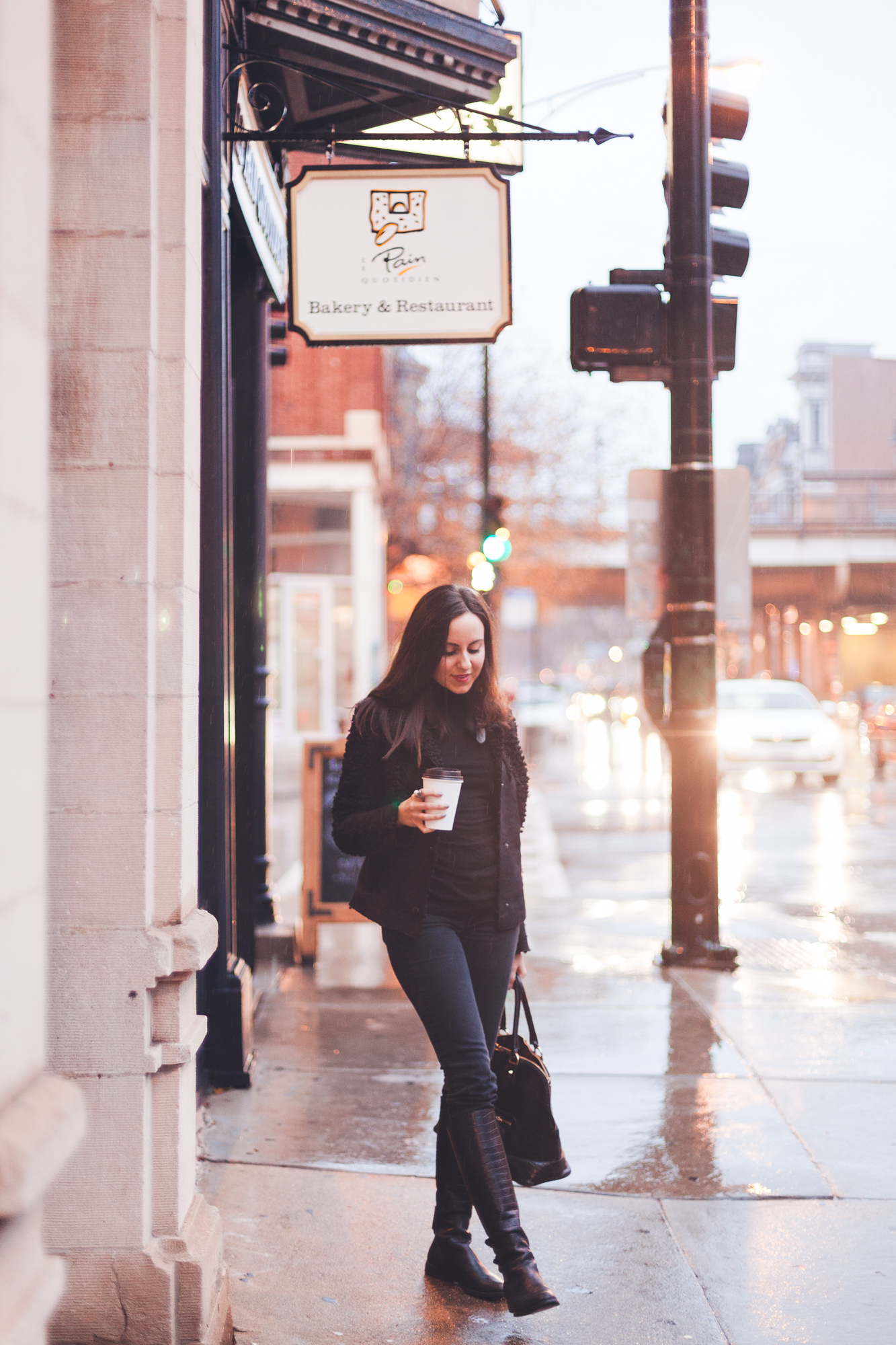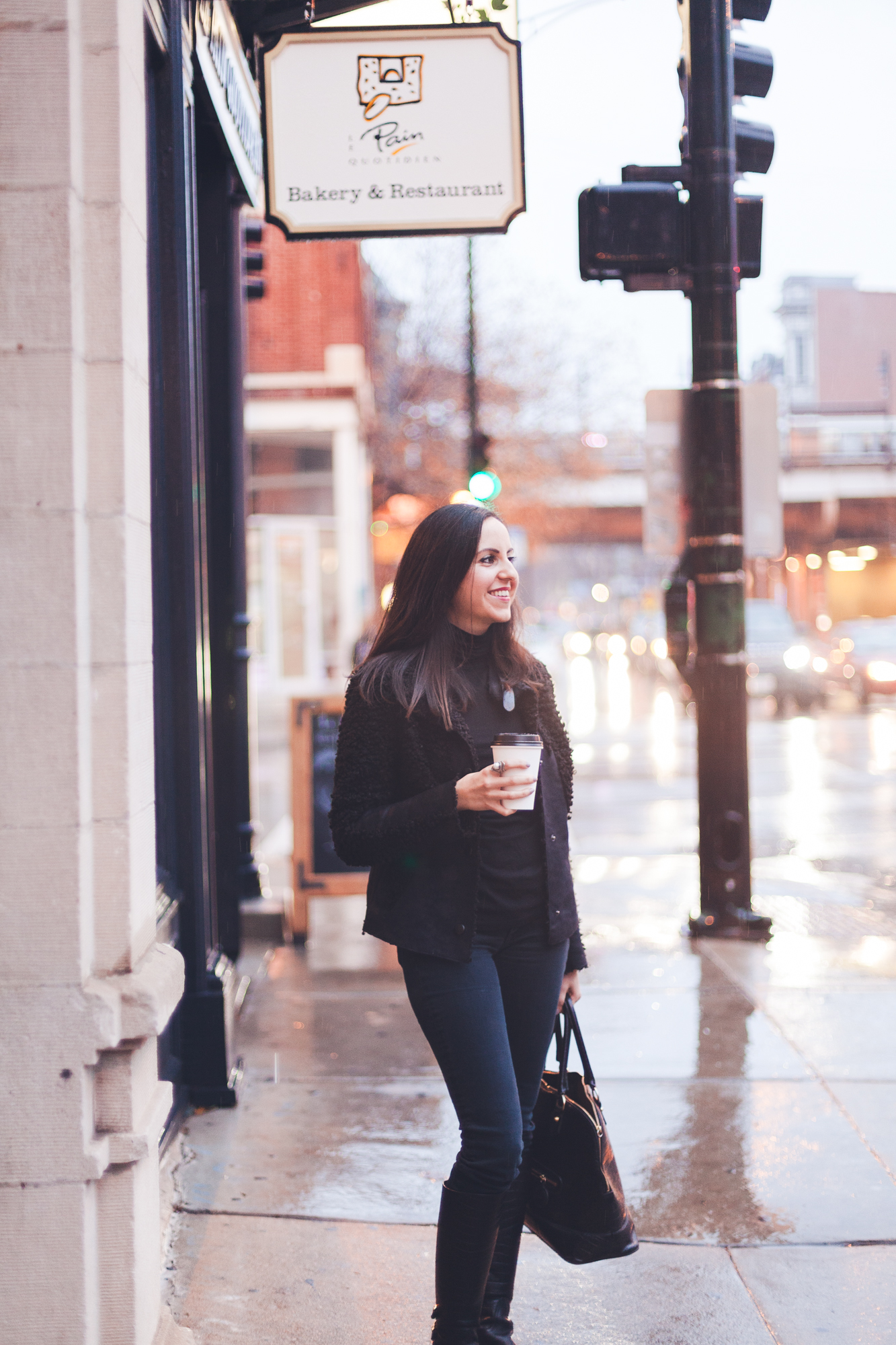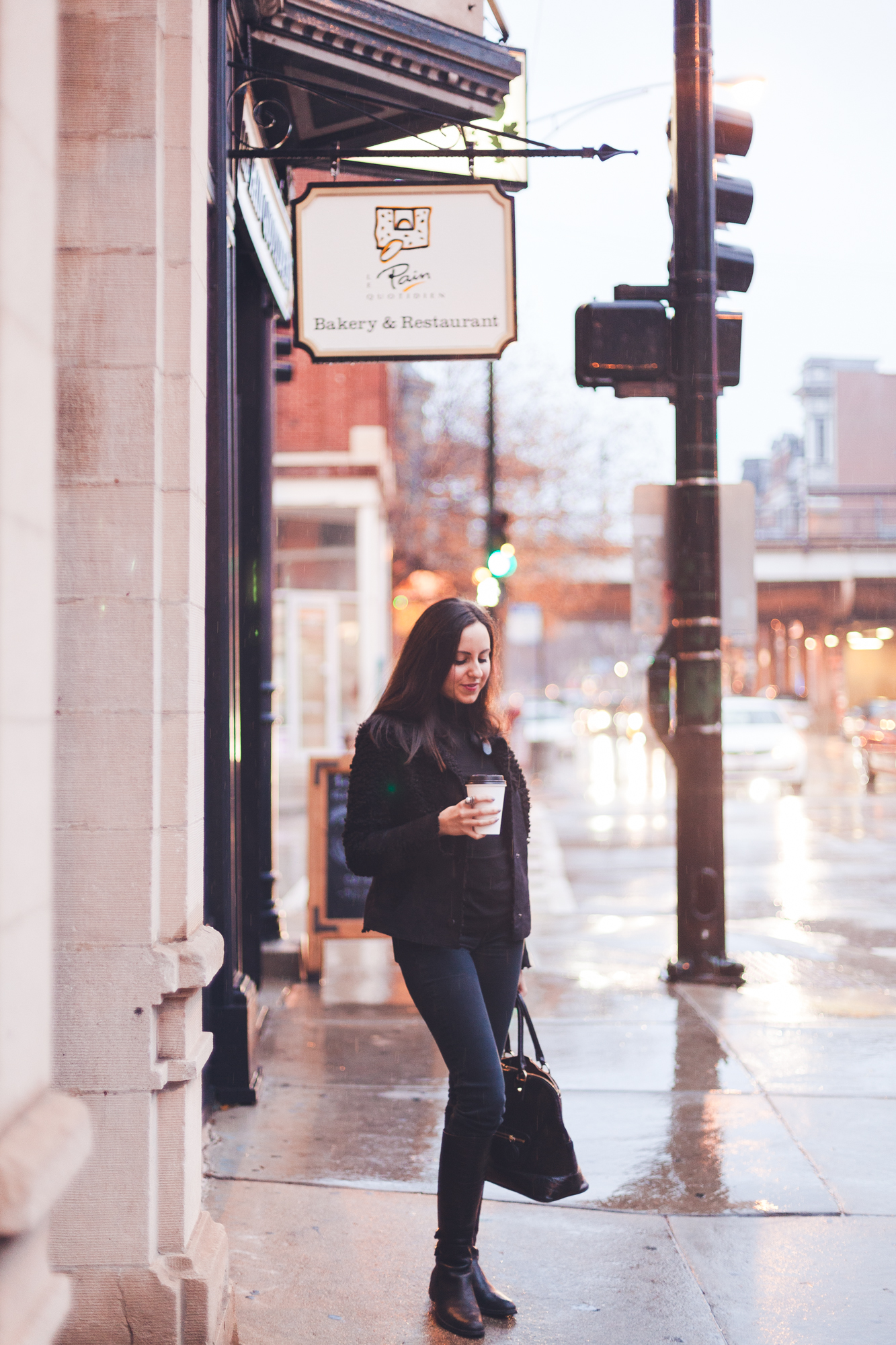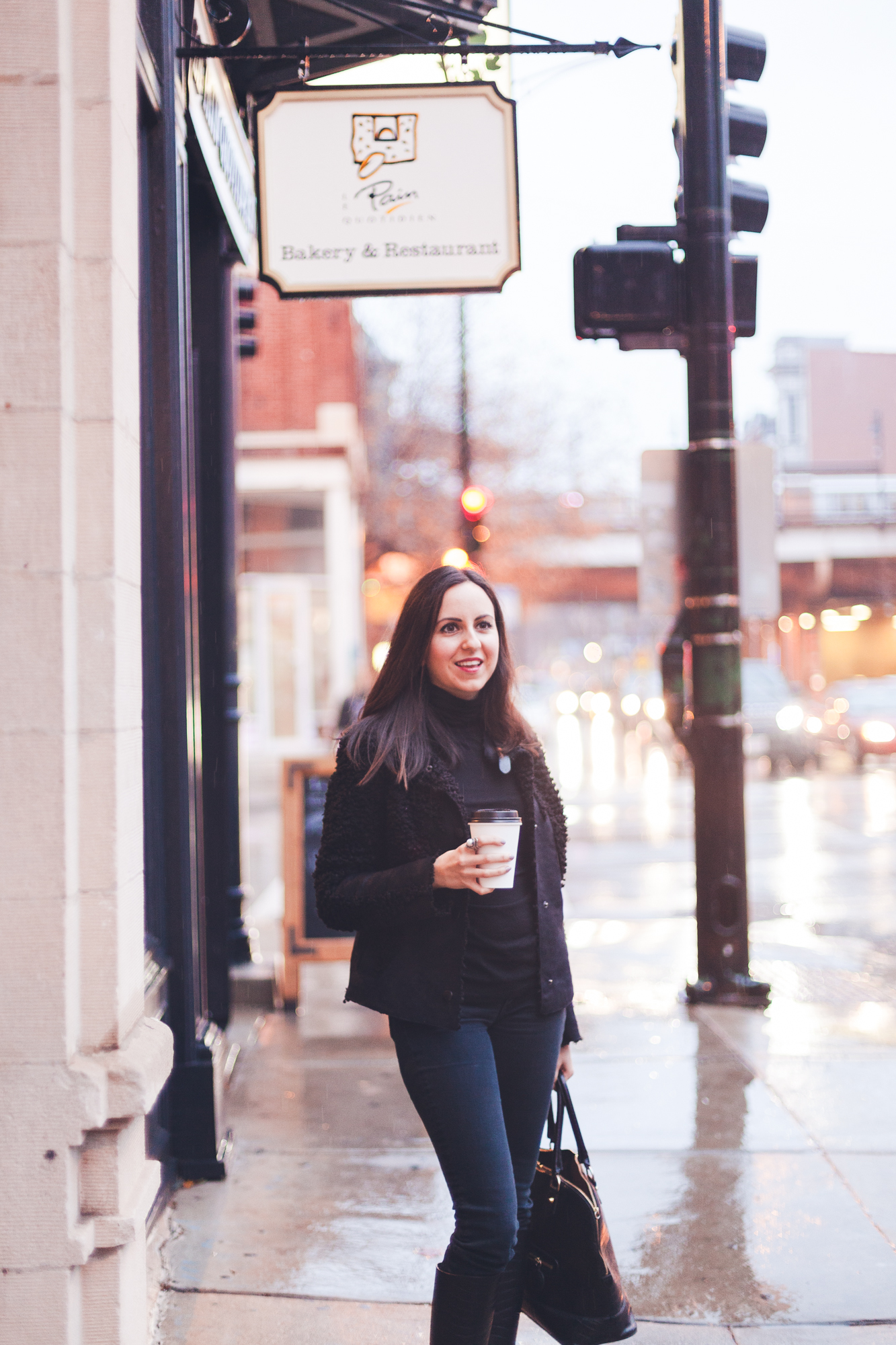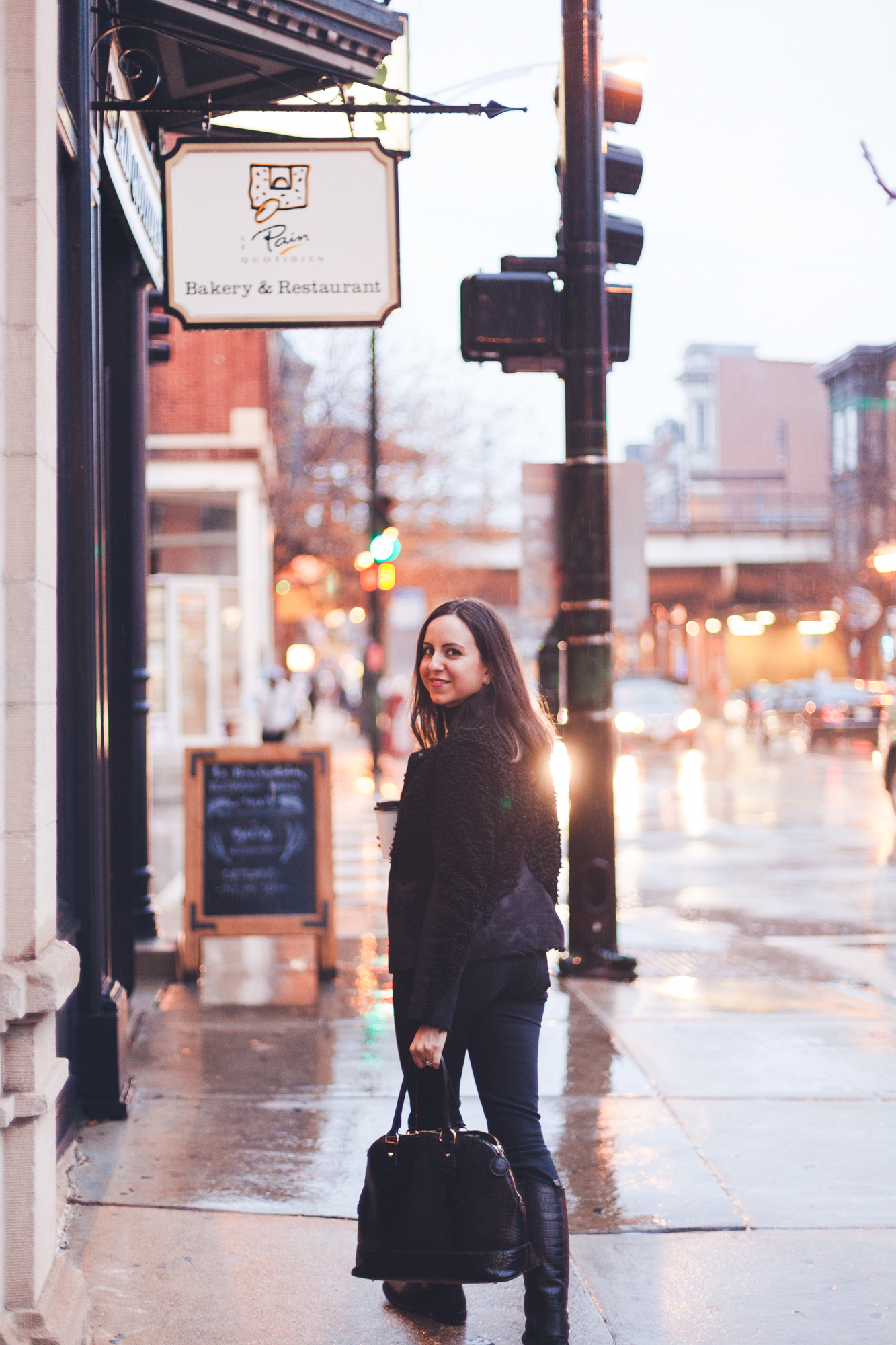 When wearing all black, I tend to layer different textures to create more visual interest. Like this faux-shearling coat that I recently purchased. It literally pairs with everything and adds just the right amount of edge to an outfit. I'm obsessed! The rest of my outfit can be composed of basic staples I have in my closet. Like this feather-weight black turtle neck from Club Monaco and a pair of black skinny jeans from Zara.
To finish the outfit off, I wore my faux-croc boots I purchased last year in Europe and matched it with my faux-croc purse that is in an oldie but a goodie! It's literally lasted me 8 years and still going strong. Buy to last, people! I went with vintage, silver jewelry with this outfit and a burgundy lip for some color. All black doesn't have to be boring or depressing. Quite the opposite actually- it can be uber chic when done properly!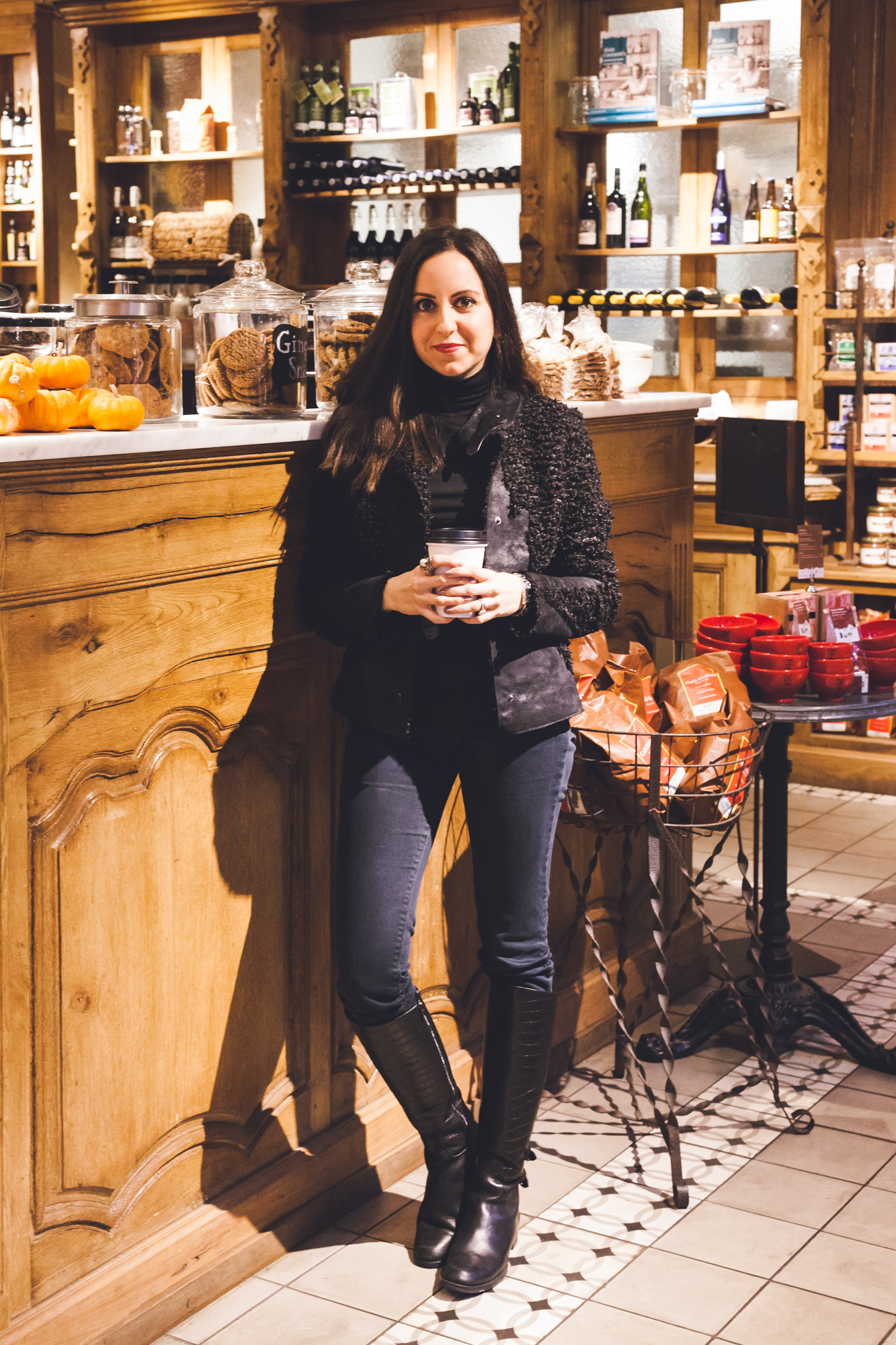 And make sure to check out Le Pain Quotidien for the perfect afternoon hideaway. You'll feel like you stumbled upon a cafe in Paris!
Faux-Shearling Coat (Love this one and it's on sale!) | Black Skinny Jeans (similar) | Black Turtleneck (loving this one) | Crocodile Boots (similar) | Crocodile Purse (loving this one) | Jewelry (vintage)
Thanks for reading! Xx
Photos by Jennifer Coffey Photography