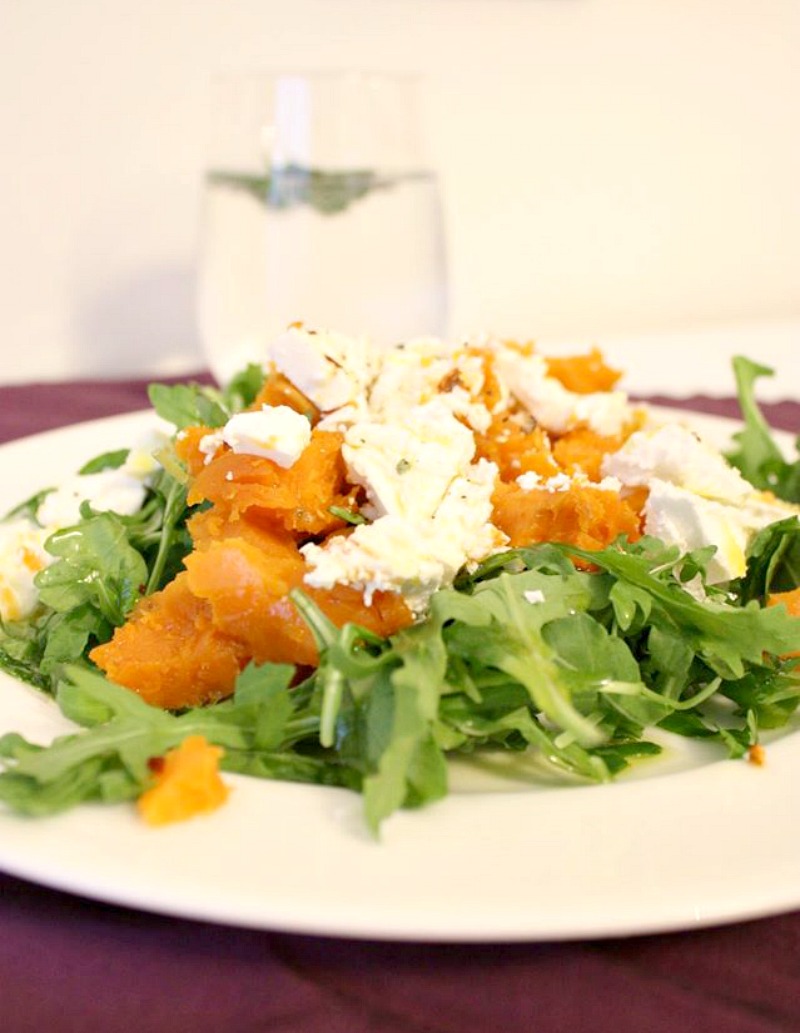 This recipe came to be simply because I was hungry and did not feel like cooking. So, I scoured our fridge for leftovers and came up with this delicious sweet potato salad. It was quick enough for a busy day, but hearty enough to keep me full until dinner time. I may have made this two days in a row. Guilty!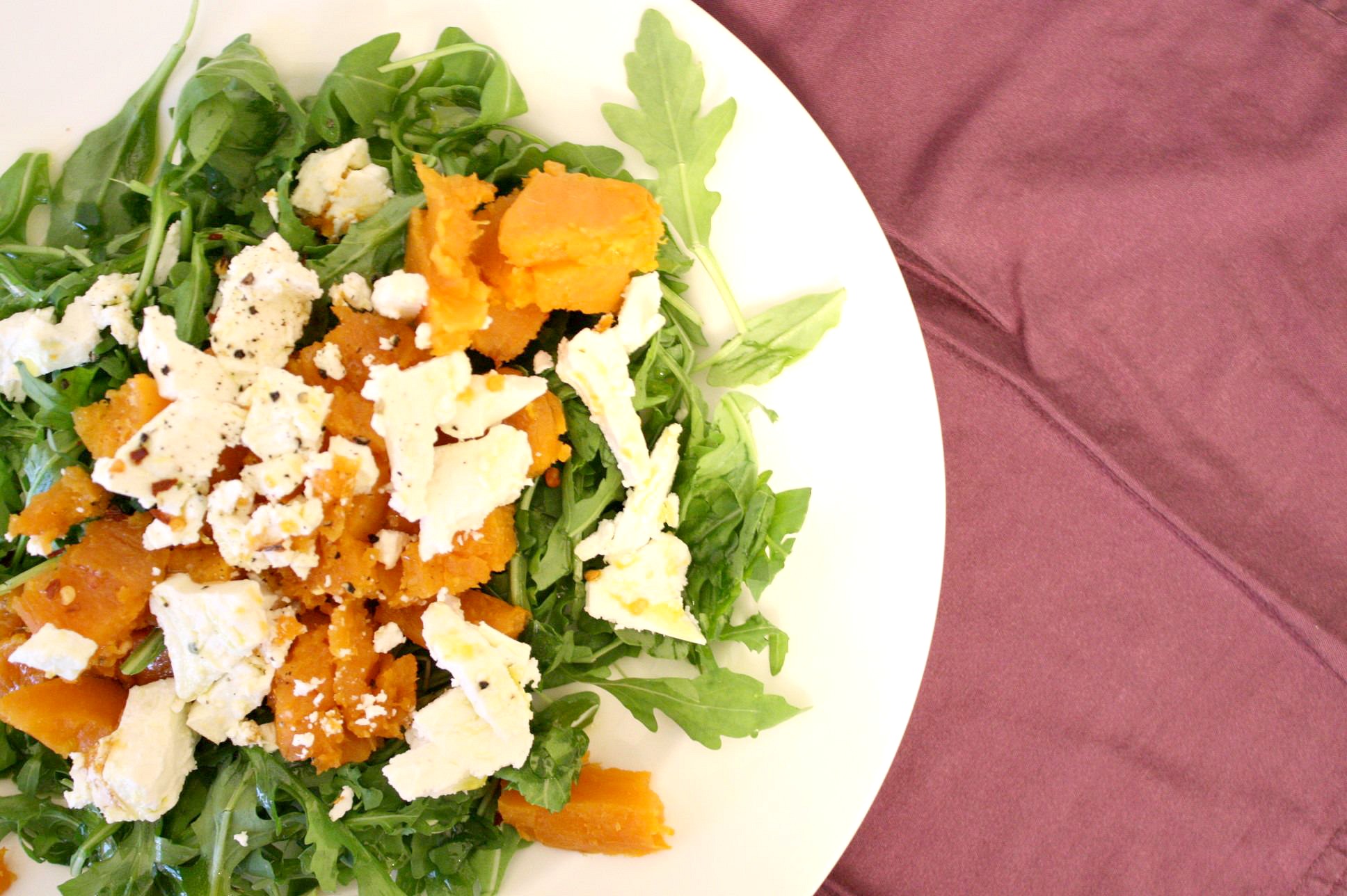 Sweet potatoes are so incredibly healthy and I love their subtle sweetness so much, that I always have 3-4 of these on hand every week. I simply bake them in the oven at 350F until tender and I can put a fork through them easily. Roughly an hour or so. There are so many great recipes you can make with these bad boys. Simply store them in the fridge to toss in salads or make a delicious soup.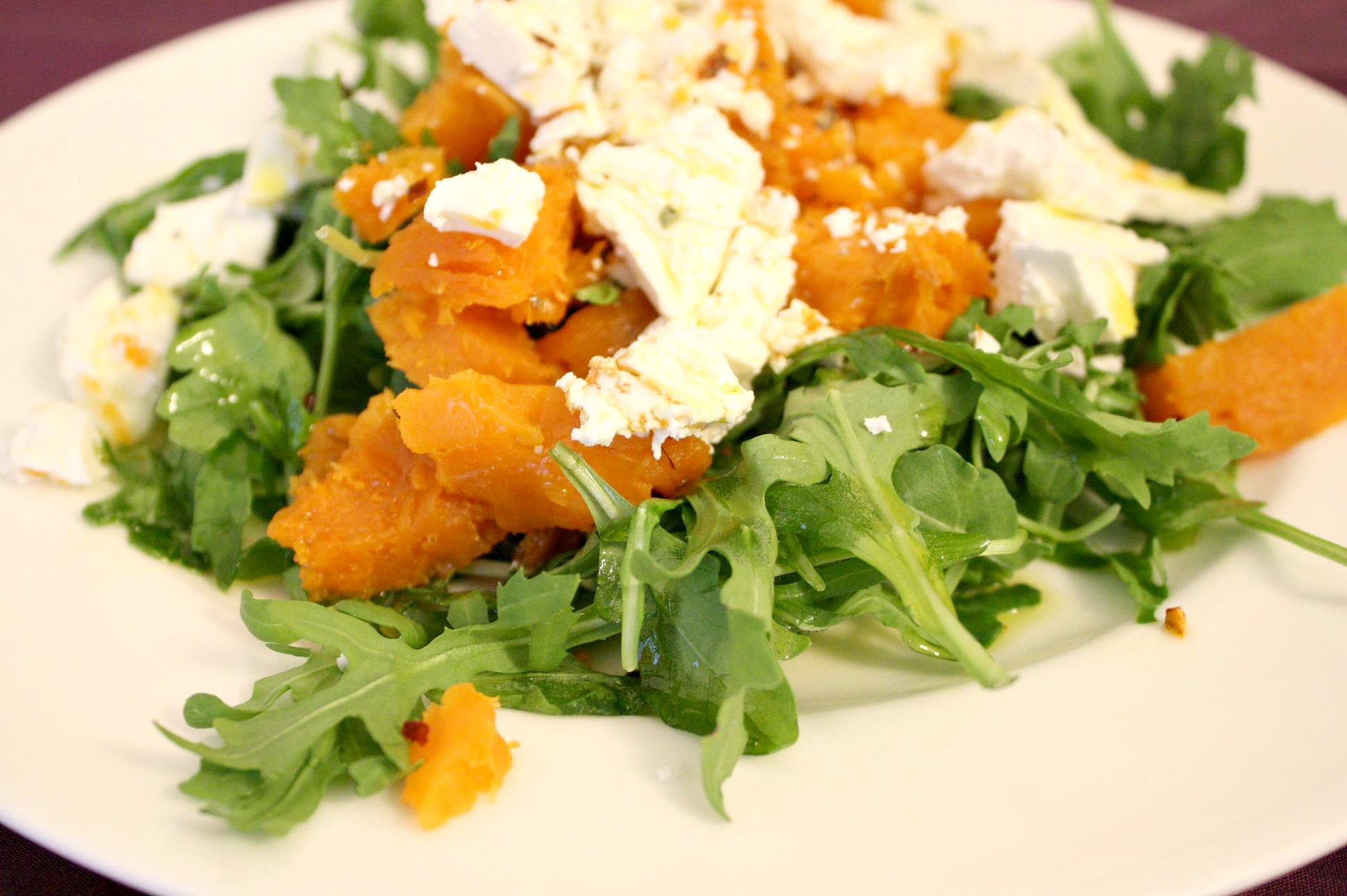 I love onions! Lately, I've been making caramelized onions and storing them for the week. They have been great for sandwich toppings or in this case, a sweet addition to my salad. Caramelized onions are super easy but require patience. I generally take two or even three sweet onions, slice them vertically to create long strips and saute them on medium-low heat for roughly an hour. Around the half way mark, I will add red wine and let them absorb the aroma and flavor. Keep on eye on them and stir so they don't burn, but other than that, it's a low-maintenance recipe.
To put the salad together- I took a big handful of peppery arugula for the bottom. Added cut sweet potato, and feta. I sprinkled with olive oil, fresh lemon juice and added freshly ground black pepper, red chili flakes for a kick and sea salt. Some times, I like to add a dollop of salsa verde for an extra layer of flavor. Mix it up, or don't. Either way, the juxtaposition of flavors are delicious. My mouth does a happy dance just thinking about it!
This recipe can be easily substituted with roasted squash or pumpkin and is perfect for enjoying the Fall harvest!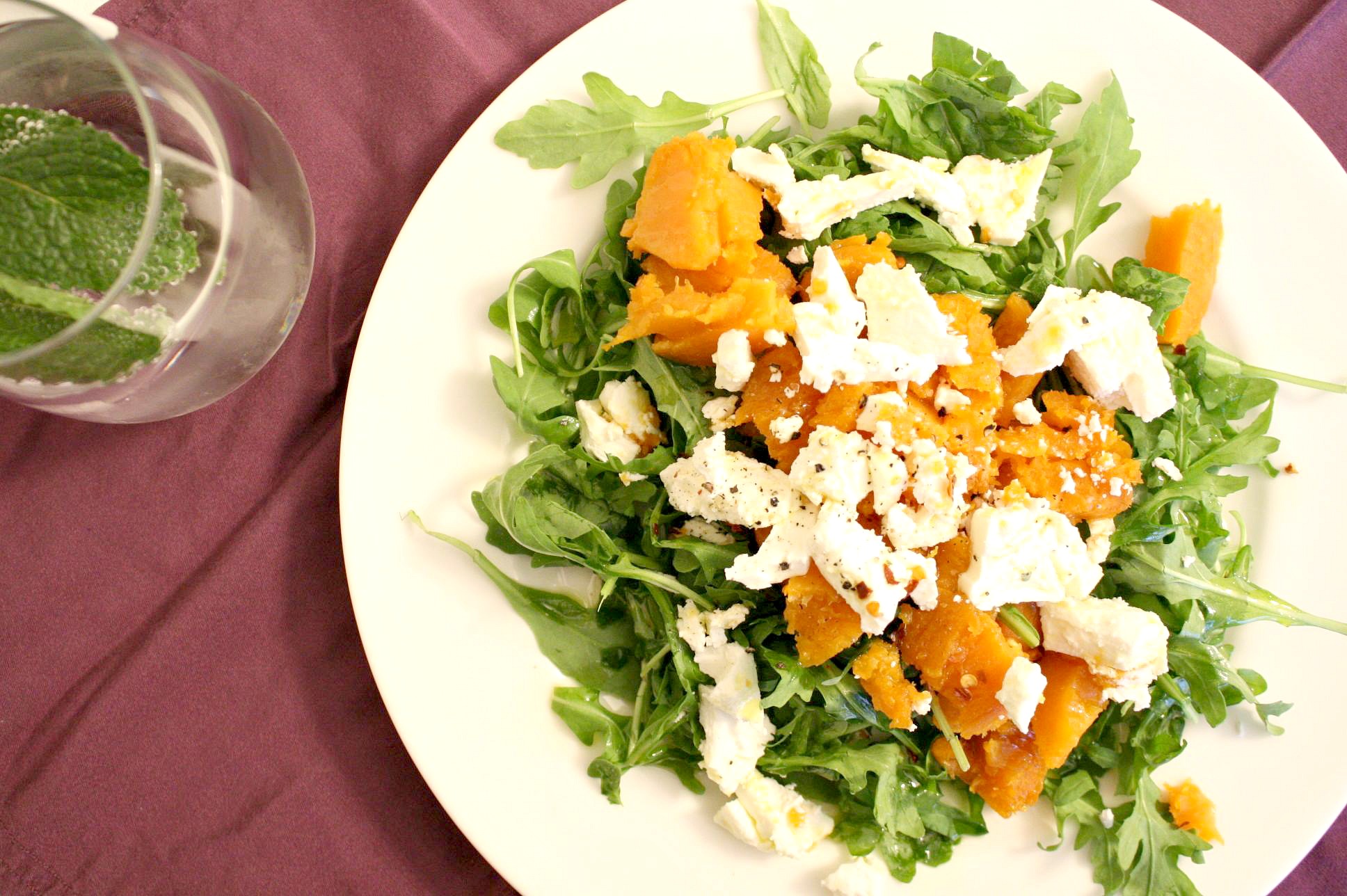 Ingredients
Arugula
Sweet Potato (substitute with squash or pumpkin)
Onions, caramelized
Feta
Salt and Pepper to taste
Instructions
Arrange handful of arugula on the bottom of plate to create a 'bed'.
Cut baked sweet potato into pieces and arrange on top.
Add cut or crumbled feta.
Sprinkle olive oil
Squeeze half a lemon
Add salt and pepper to taste
Serve and enjoy!
For Sweet Potatoes
Bake at 350F until tender and can pierce with fork effortlessly. This will take 1- 1.5 hours, depending on potato size.
For Caramelized Onions
Slice 2-3 sweet onions vertically.
Add olive oil and 1 tsp of butter to pan. Let melt.
Add onions and saute on medium to low heat, stirring so they won't burn.
Add 1/4 cup of red wine around the 30 minute mark and continue to stir.
Turn down heat and continue to cook. They should be tender and ready to serve after another 30 minutes.