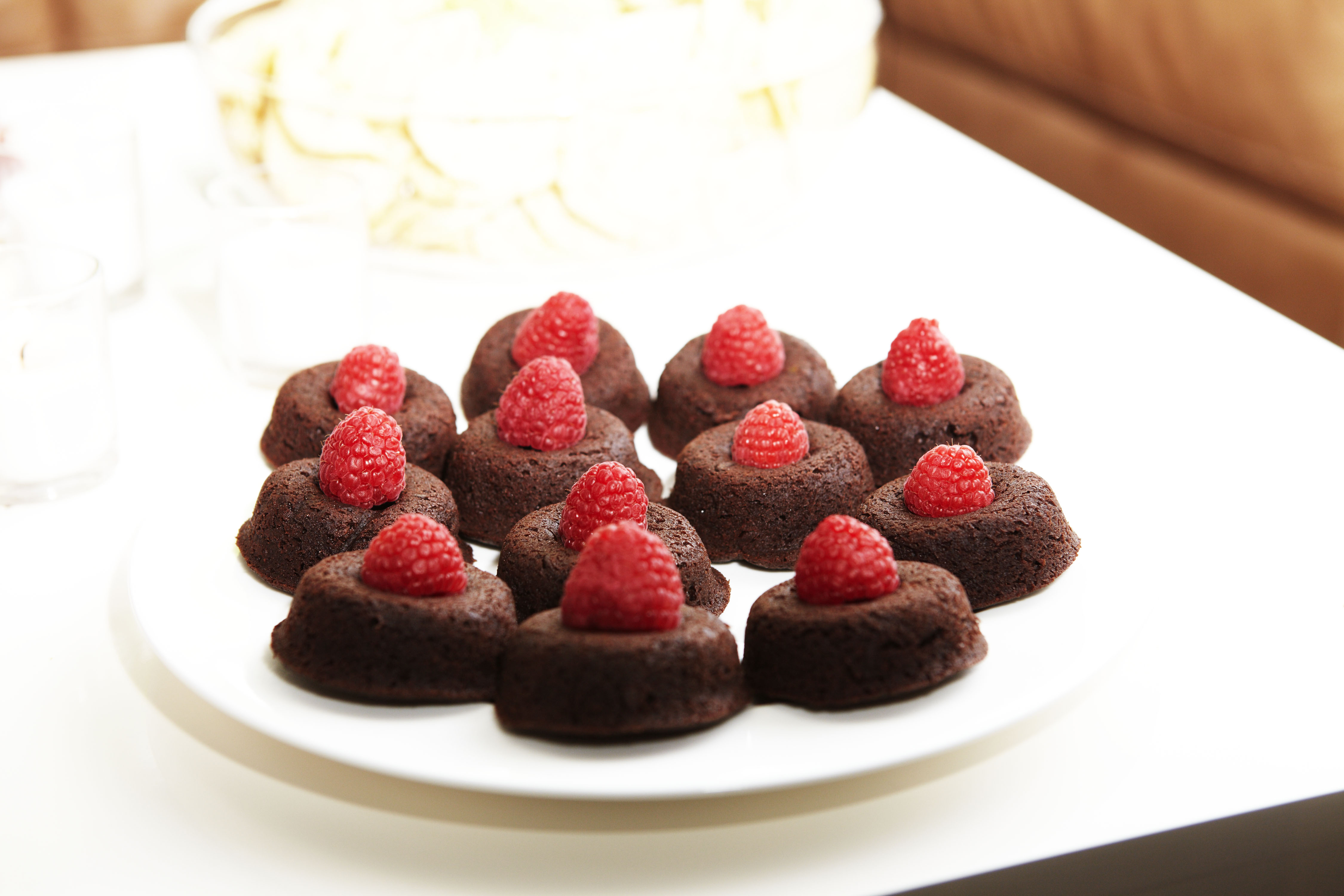 INGREDIENTS
Butter and flour for the mini-muffin tin 3-1/2 ounces (by weight) all-purpose flour
1 cup unsweetened cocoa powder
1 teaspoon kosher salt
3 large eggs
1-1/2 cups plus 3 tablespoons granulated sugar
1/2 teaspoon pure vanilla extract
3 sticks unsalted butter, melted and slightly warm
6 ounces semisweet chocolate chips (Valrhona or Ghirardelli)
DIRECTIONS
Preheat oven to 350F. Butter and flour insides of muffin tin. Set aside.
Sift the flour, cocoa powder, and salt into a bowl; set aside.
In a mixer, mix together eggs and sugar on medium speed for roughly 3 minutes.
Mix in the vanilla.
On low speed, add about 1/3 of the dry ingredients, then 1/3 of the butter, and continue alternating.
Finally, add the chocolate and mix to combine.
Using a mini-muffin tin, fill each mold about 2/3 full.
Bake for 12 minutes or until toothpick comes out clean.
Let cool on cooling rack for a few minutes
Serve with fresh raspberries for a delicious finish!
The batter can be prepared and stored in the fridge up to one day.
If you don't have a muffin tin, I used donut holes and mini donut pans to create mine.
Have a sweet and delicious weekend!
Xx
Y
Recipe adapted from Inuyaki