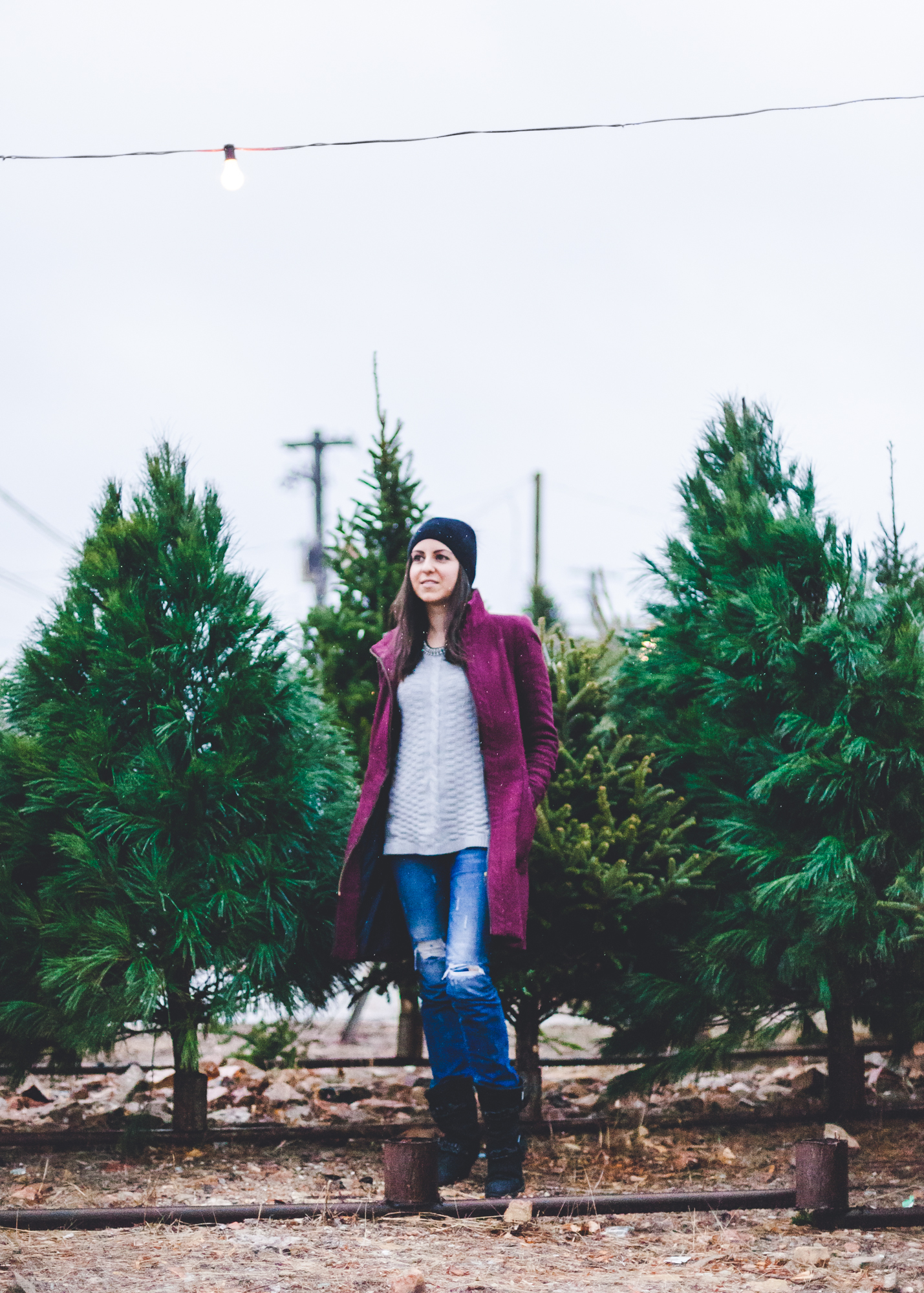 Are you officially in the holiday spirit yet? Christmas is two weeks away and I am loving everything festive. There isn't anything that can beat the fresh scent of pine during this time of year and I especially love the tradition of trimming a real live tree. I'm hoping one day we can chop down our own, but in the mean time, picking one out was just as fun!
On the weekends, I love to be able to throw on a pair of jeans and be comfy and casual. I especially love my new cable-knit sweater that happens to be perfectly over-sized and the perfect shade of heather gray. I would be lying to you if I said I haven't been living in it this winter! And it just so happens to perfectly match my cashmere hat. I stumbled across this hat at TJ Maxx and couldn't pass it up. I mean, cashmere. I ended up getting two, one black and one off white.
I tucked in my ripped jeans into my favorite Vera Wang boots and paired my neutral outfit with a deep burgundy coat from Zara. Since my look is so casual, I wanted to add a little somethin somethin, so I put on a beaded collar necklace that added extra shine!
Burgundy Coat (loving this one) | Ripped Jeans (similar) | Grey Cable-knit Sweater (save or splurge) | Vera Wang Boots (similar) | Cashmere Hat (similar) | Collar Necklace (similar)
Thanks for reading! Xx
Photos by Jennifer Coffey Photography