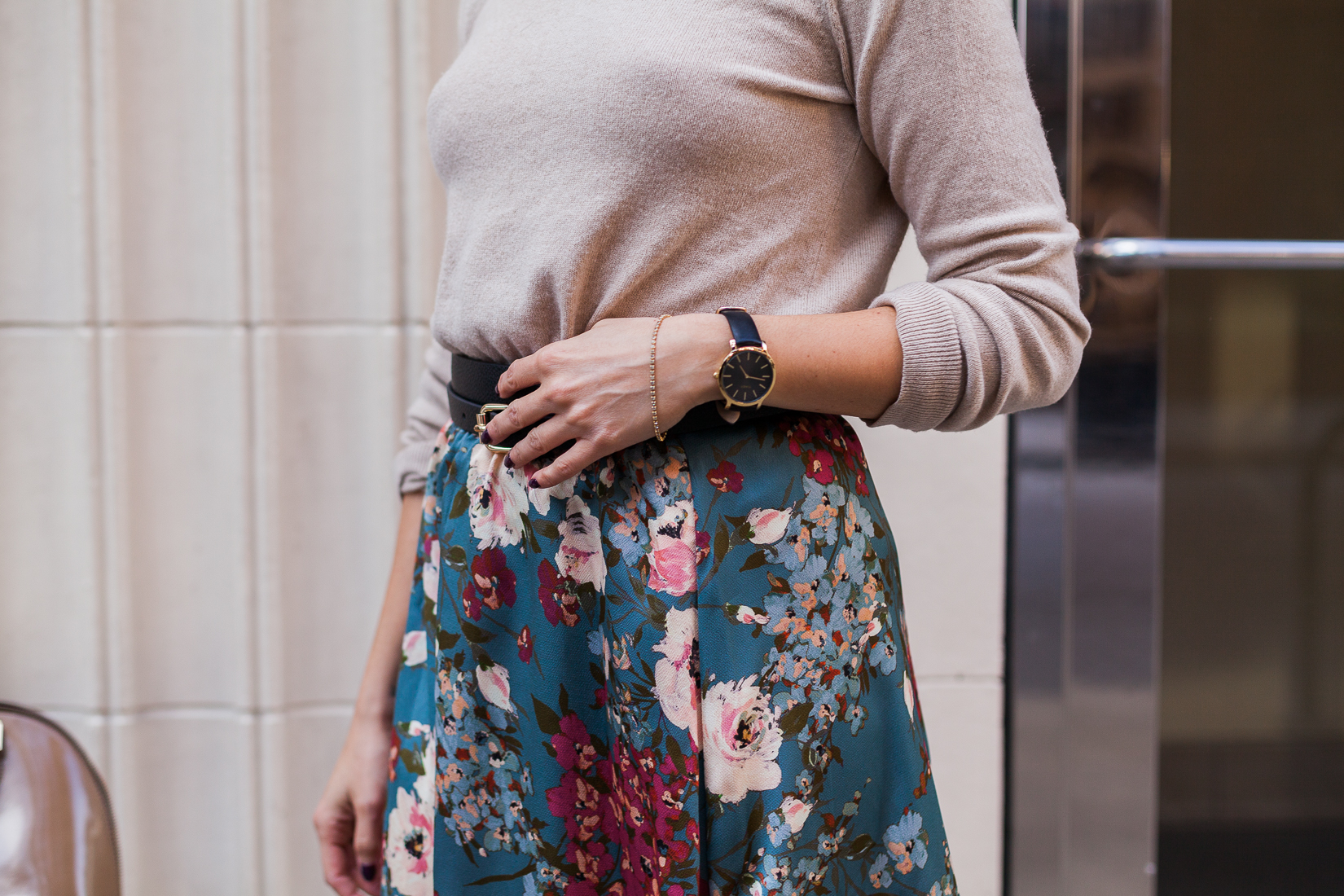 I know, I know…it's Halloween but mentally, I've already tuned into the next month with November's IT List! If you've been following along the past time here and here, then you know this is simply a roundup of some of the pieces I'm coveting, have already purchased or simply wish I could afford.  This month, there are quite a few pieces that are getting me ready, dare I say, for the holidays! From velvet dresses to statement earrings and must-have beauty gadgets. What's on your list this November?
1. The Velvet Midi Dress: I've been hunting for the perfect dress to wear to Holiday parties and events. I especially love this velvet, midi wrap-dress that shows a bit of decolletage but hits at the perfect length. Wrapped in a navy, rich suede it also comes in three other colors: black, merlot (another fave) and wine!
2. The Military Boot: These boots took about 30 seconds for me to decide that I must. have. these. asap! They happen to be individually handmade from a South Korean brand and are made to order. The 2-week anticipation and build up will be well-worth the wait. I have no doubt this will be one of my favorite boots!
3. The Statement Earring: Statement earrings are nothing new this season, and I myself, guilty of stocking up on this trend. Needless to say, these happen to a gorgeous design and while large and statement making, not overpowering!
4. The Go-To Mascara: I have a few mascaras I swear by and this happens to be one I always keep in rotation. The wand is big, plenty of bristles to sort through your lashes and a great effect for fuller, longer lashes. After all, it is called Monsieur Big.
5. The Facial Gadget: I'm a sucker for anything new on the skincare market, especially when Nurse Jamie is behind it! This facial beauty massaging roller has great reviews and is perfect for on-the-go.
6. The Bow Tie Dress : I have plenty of bow tie dresses in my wardrobe and I think they are a great essential for your Fall closet. This one just so happens to also be a midi-length and come in a fabulous pattern!
7. The Frill Top: This color is super out of my comfort zone, to the point that I'm surprised I love this top as much as I do. But I happen to really love the cut, the frills and the price!
8. The Over-Sized Biker Jacket: H&M has been killing it lately! I happen to love the cut and faux-shearling style of this over-sized biker jacket. Honestly, this should be a classic staple!
9. The Anti-Aging Highlighter: I keep hearing about this highlighter and I've known the brand, Chantecaille, to have a cult following. But a highlighter that illuminates and also helps with anti-aging. Yes, please!
10. The Furry Shoe: The furry shoe is no new trend to the fashion world but one that I haven't fully accepted, yet. Especially one I wouldn't drop $$$ on. When I saw this oxblood pair and the price tag, well, I was instantly sold!