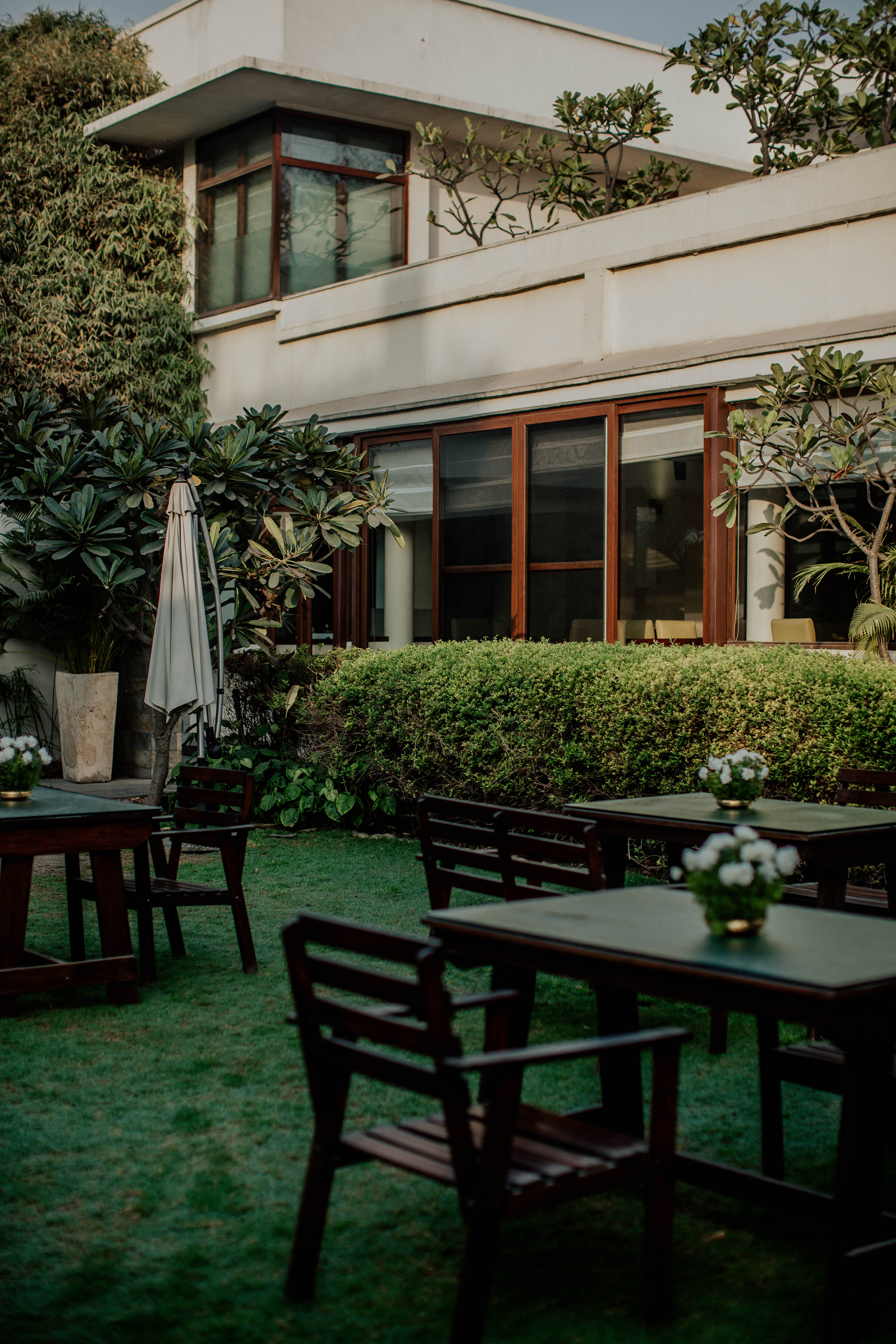 As ignorant an assumption as it may be, I simply presumed that when I booked my flight to India that hotels would be just as affordable. To say that I was quickly mistaken, would be an understatement. And sure, perhaps it had something to do with the fact that it was Holi or that I was booking a mere month before departure or, the more obvious scenario, my taste simply doesn't align with my budget. Needless to say, I tend to lean towards boutique hotels when I skip town, opting for an intimate space focused on details, design and tailored attention to the guest.
Scrambling to find a place to lay my head at night, I came across The Manor in New Delhi – rated the #1 boutique hotel in India and at a pleasantly affordable price. I managed to book the last room available, rewarding me with an airport pickup, a welcome drink and a massage….like I said, I welcome the attention of a boutique hotel.
A FEW OF MY FAVORITE THINGS…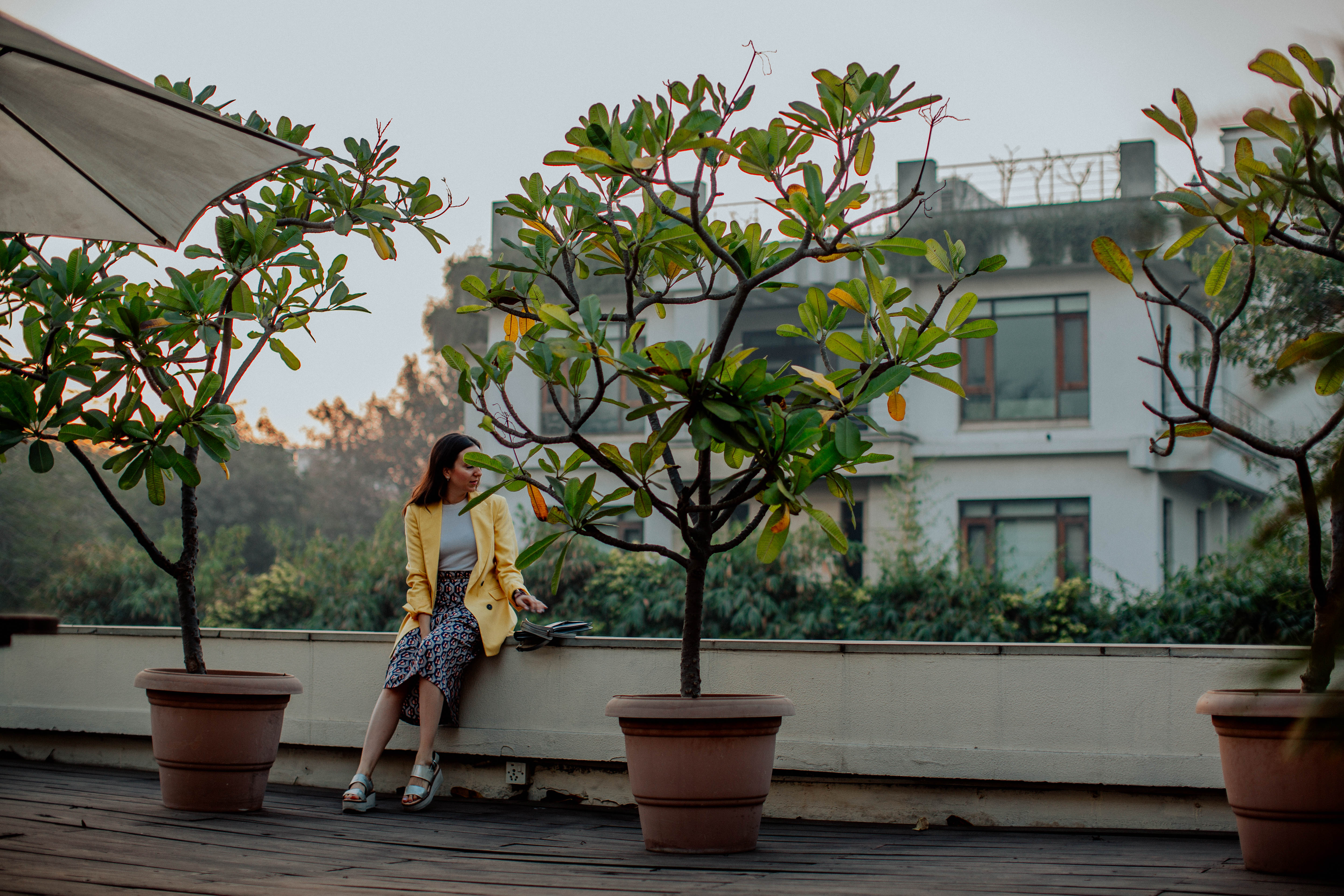 Originally built in the 50's as a country hotel, the intimate 15-room boutique hotel has quickly become a popular escape from the crowded city center of Delhi. Situated in a tree-lined and gated neighborhood, Friend's Colony; the luscious, leafy property truly feels like an oasis. After a day of exploring and navigating the sites and streets of Delhi, retreating to The Manor felt nothing short of a peaceful solace. The best part? The sprawling outdoor space filled with hibiscus flowers. Or was it perhaps the upstairs terrace that houses colorful umbrellas, teak patio furniture and serves cocktails at dusk.
I indulged in a fresh-squeezed pineapple juice in the mornings and naturally, paired it with freshly baked croissants. It's all about balance, right? The attention to detail in the hotel was truly noteworthy: from the fresh marigolds floating in water to the modern, clean design and over-sized black and white photography. The hotel felt fresh while still managing to pay homage to a different era. Truthfully, I never once felt the chaos from Delhi while staying at The Manor. I think it's the perfect way to ease into a new country and one as bustling as India.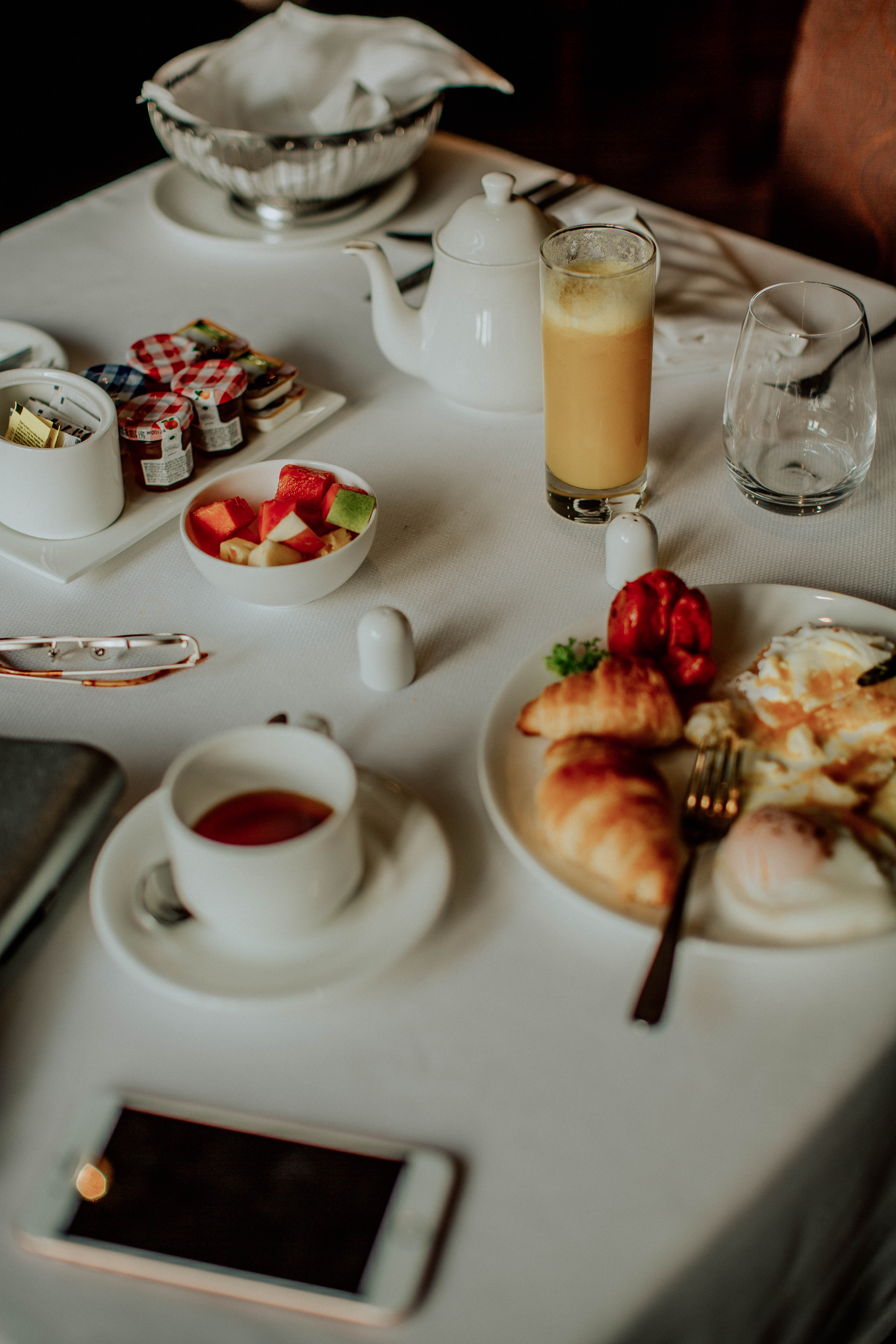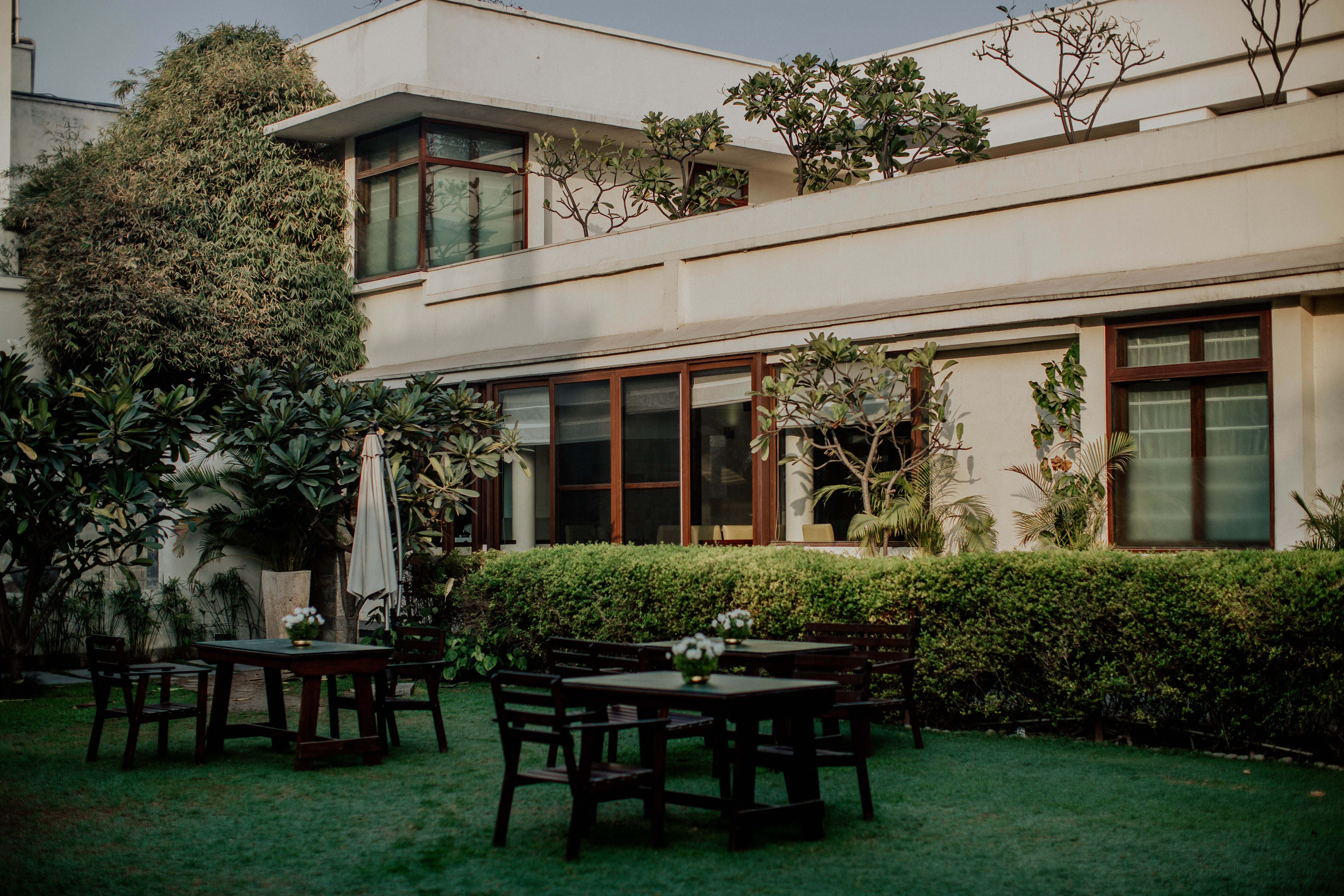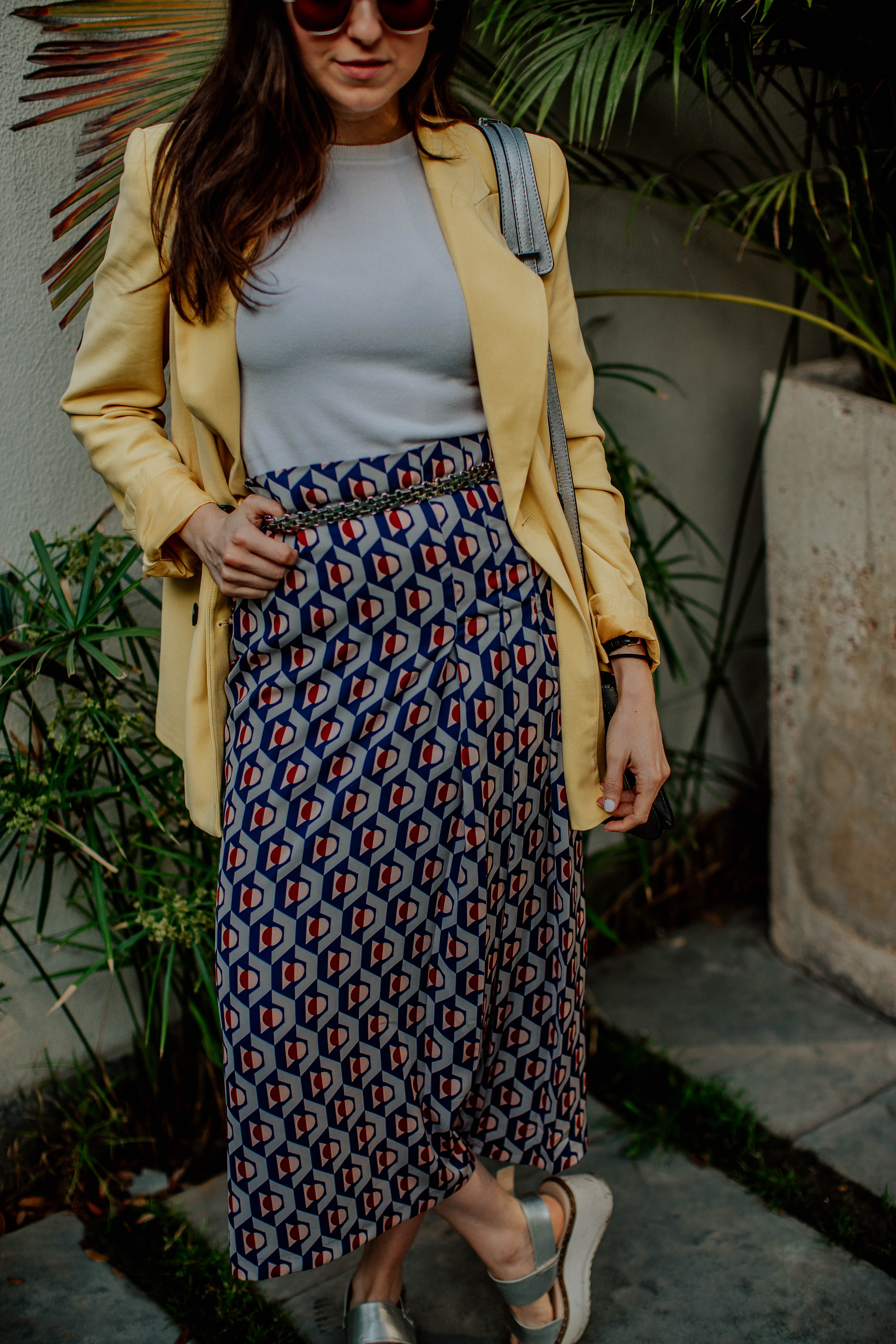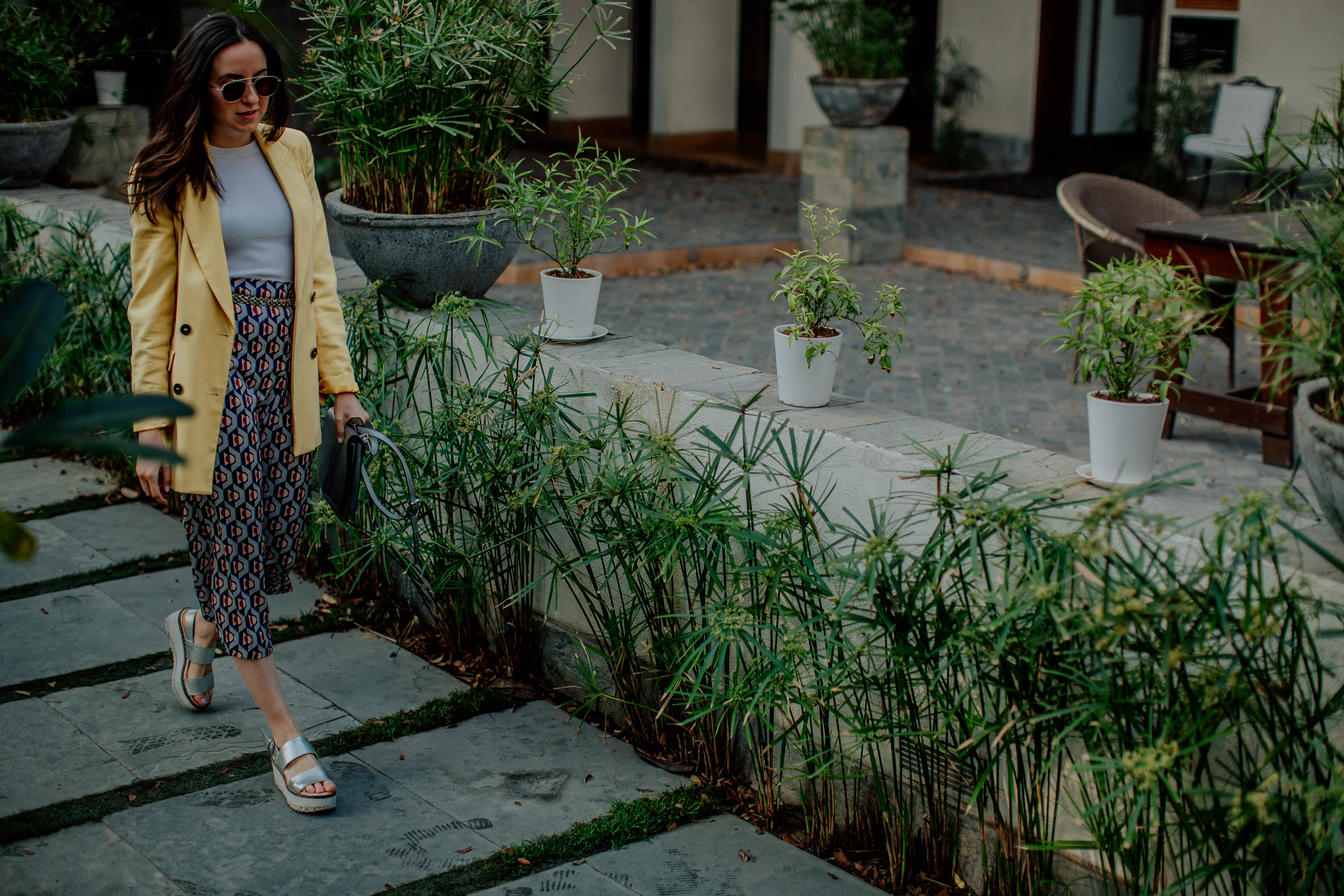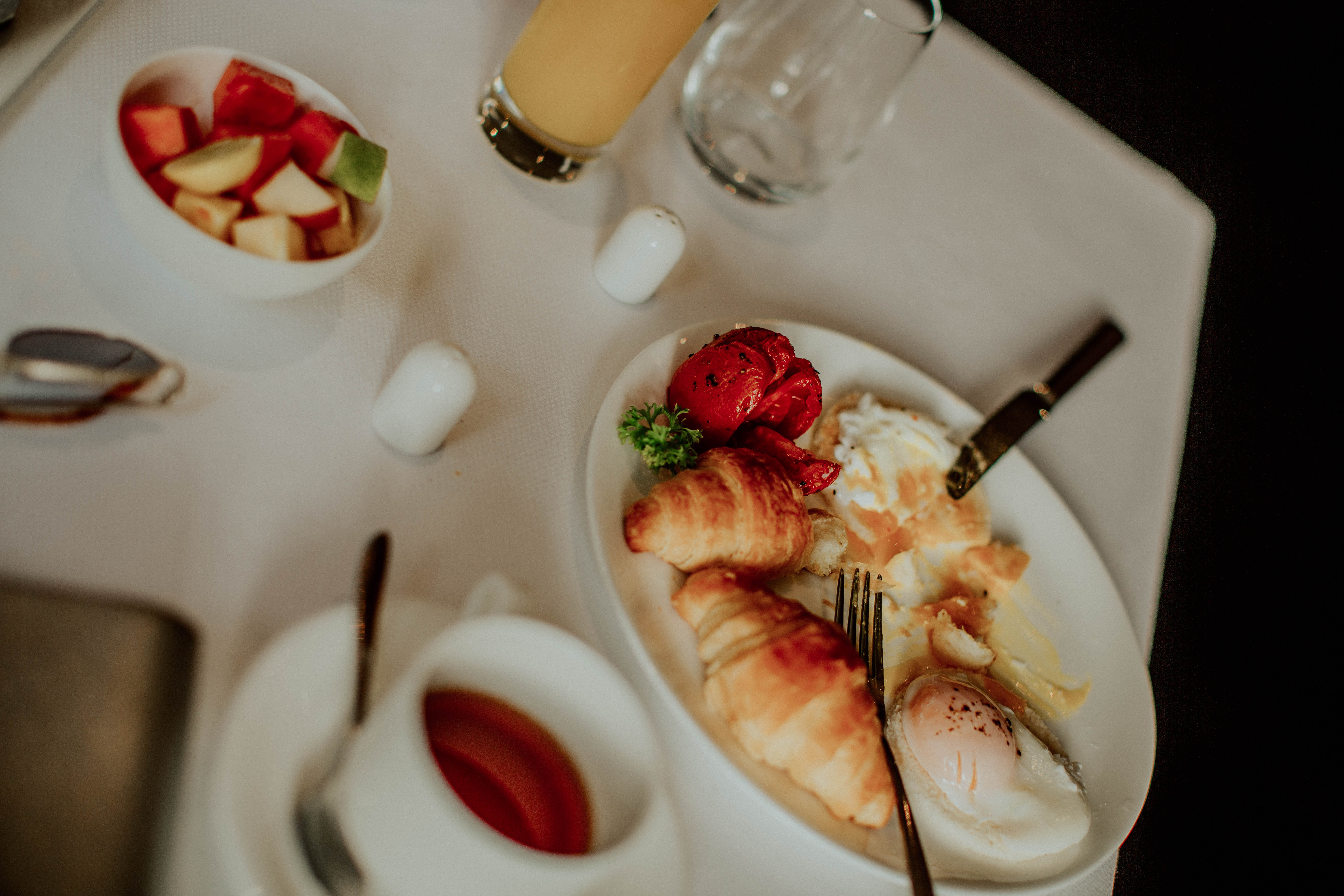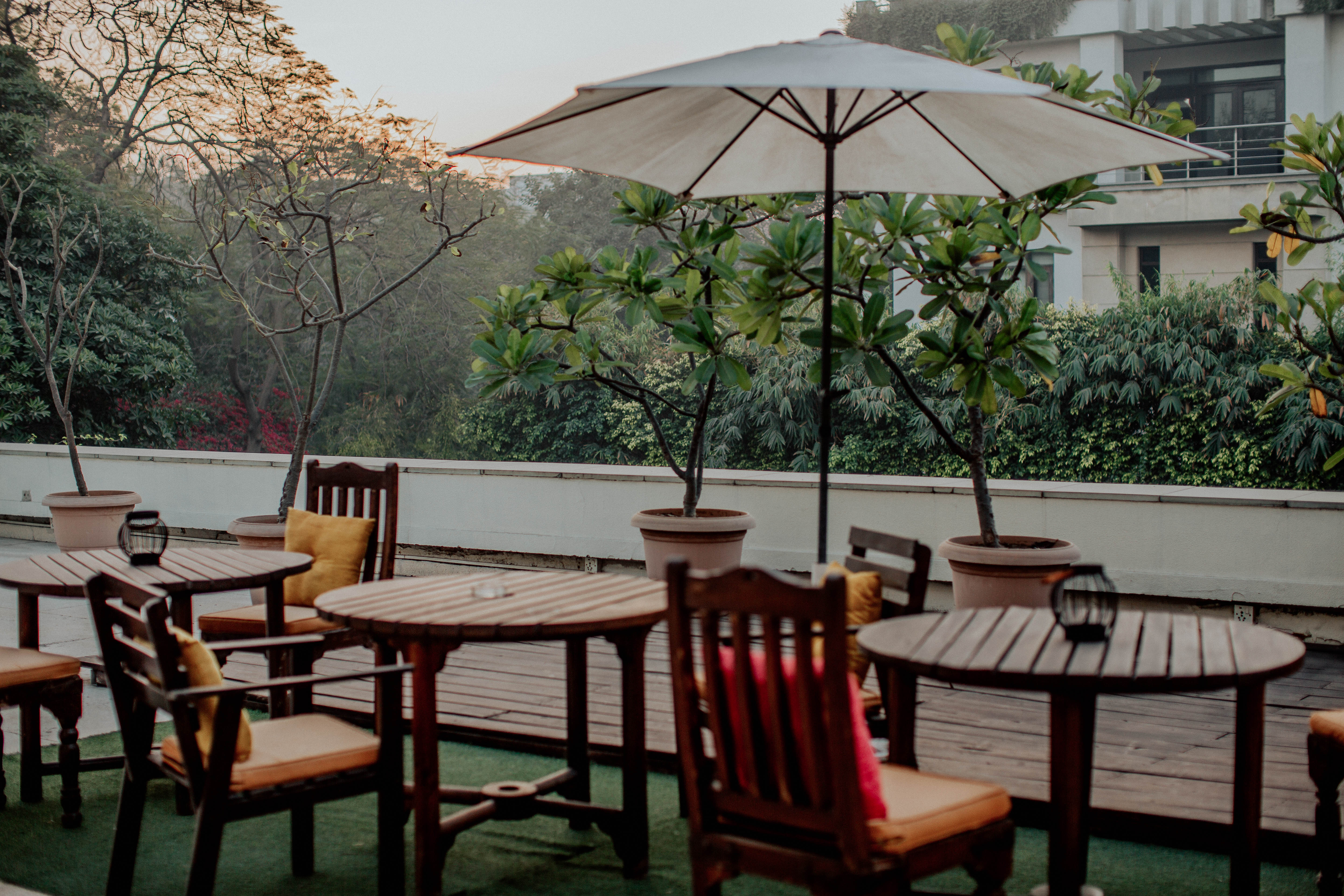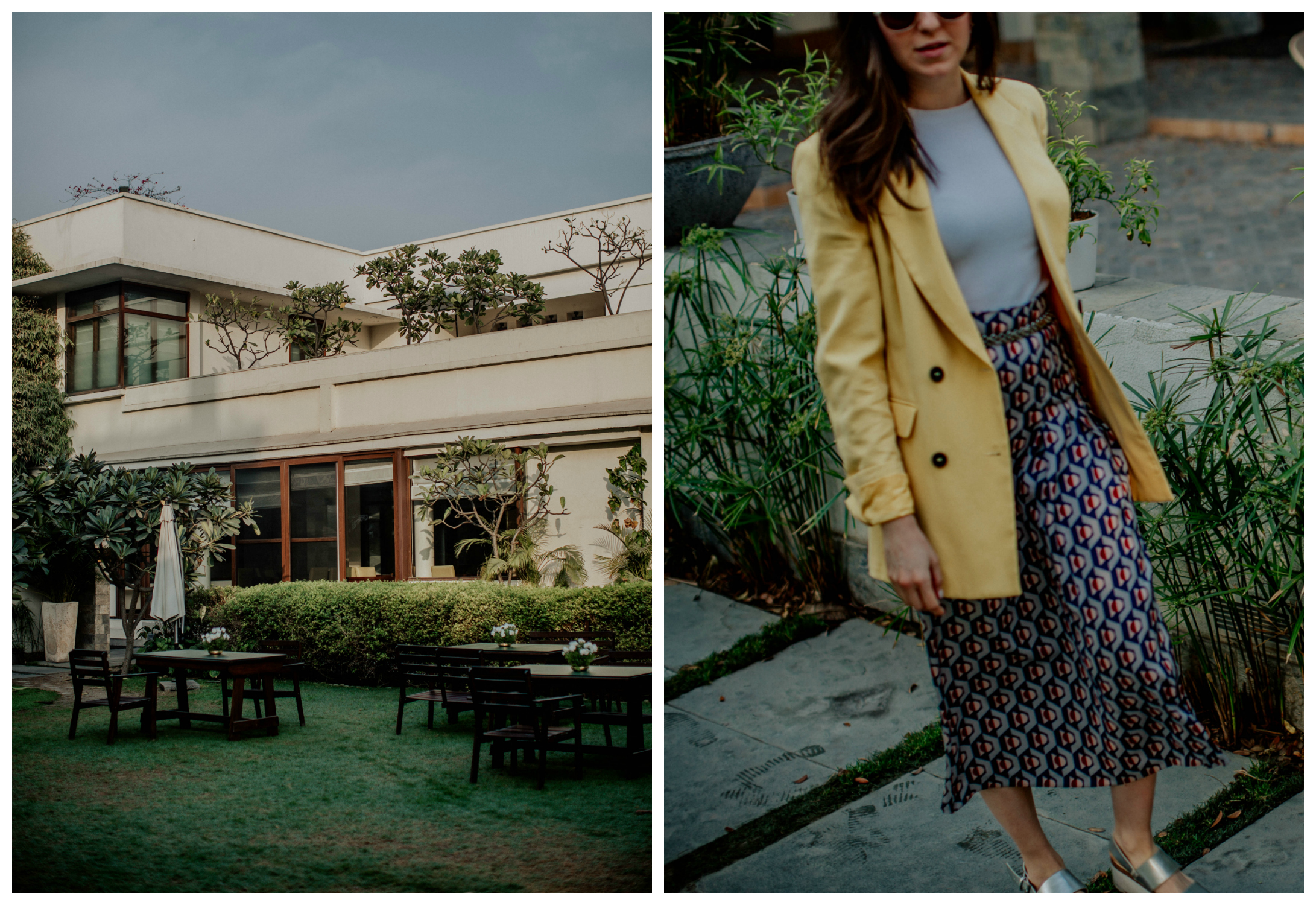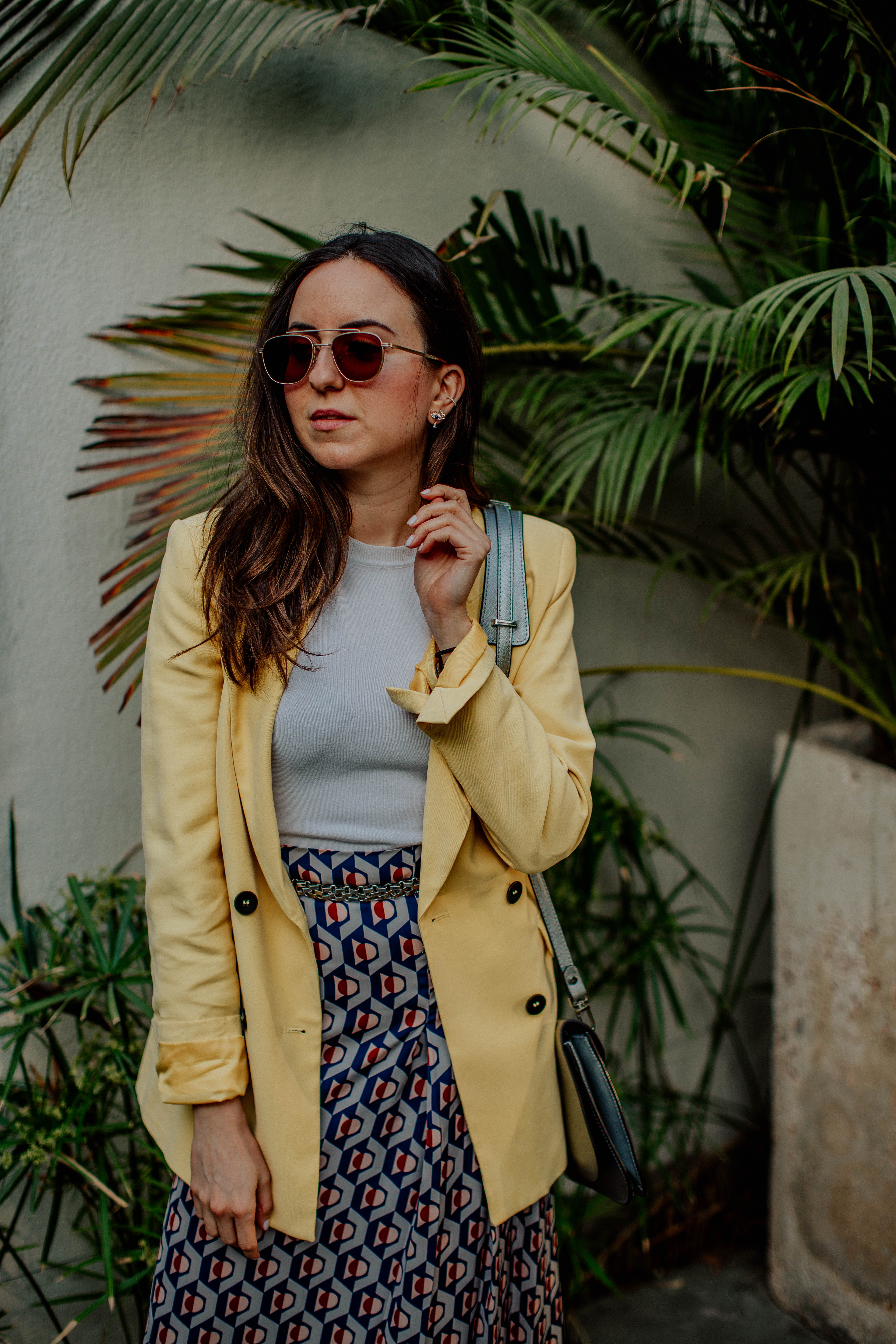 I booked through a new-to-me site, iescape.com that focuses primarily on boutique hotels. With an extensive, but curated, list of destinations, I found them to be incredibly resourceful throughout the duration of my trip and would highly recommend them. Also, make sure to have a peek at my most recent post on 5 lessons I've learned from traveling solo.
---
LOCATION: Southeast Delhi, an affluent and leafy suburb called Friends Colony and near major touristic attractions.                                  
TYPE: Boutique hotel with 15 rooms.
VIBE: Like entering into a contemporary, chic home. Definitely more about understated luxury with an oasis feel. A smart, well-traveled crowd.
RESTAURANT: Indian Accent, one of India's most prestigious restaurants sits on the hotel premises. Make sure to make a reservation, as non-guests come to dine.
WIFI: Included           
RATES: Starting at $82 USD 
POOL/GYM/SPA: Award winning spa and gym on site – perfect for working off that extra garlic naan bread. 
SHOP THE POST