A few years ago I threw my own spooky Halloween Fête and loved coming up with all the spooky and mysterious details. Since I've already decorated for Christmas for the Home Depot Holiday Style Challenge, I've skipped over poor Hallow's Eve, but I've found some serious inspiration. Makes me excited about next year. I've picked my three favorite table scapes and ideas for entertaining at home for Halloween…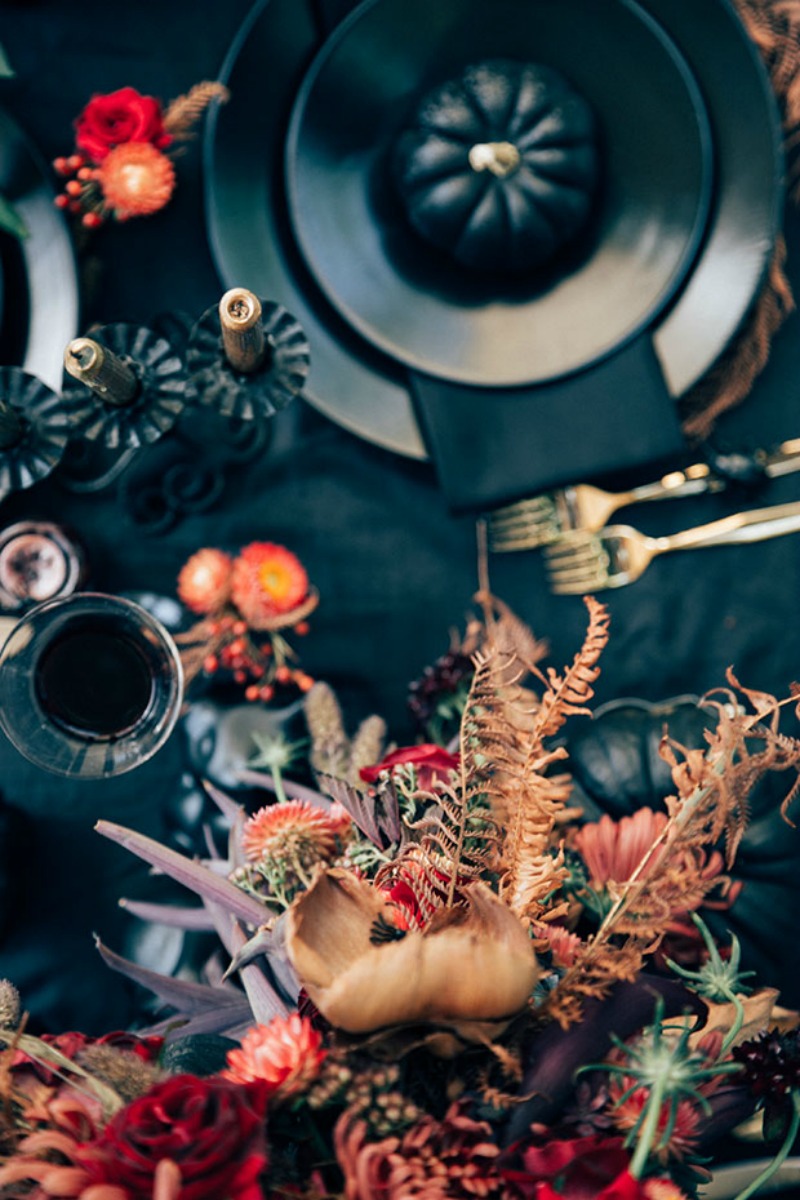 One of my favorites to date is this table scape by Justina Blakeney. I absolutely love how moody yet chic it is and how it all comes together. She mentions in the full post, here, that she thrifted the majority of pieces all for under $100!
Whenever I throw a party I always make sure to make a stop at a Goodwill or thrift store to pick up some accessories and decor. it's a great place to buy pieces you may not use again and won't break the bank. You can also spray paint or alter pieces to give them new life so that they can fit your decor perfectly, like the cats in this table scape!
This table scape by Coco & Kelley is an oldie but a goodie. The concept is still dark and moody but takes on an Edwardian feel with lush ferns, lace masks and antiqued silver. Garden statues that stand the test of time join you at the dinner table, black taper candles are the only light and curiosities, like the claw foot candle holder all add a surreal vibe.
And finally, this fun and fresh take on dinner with the Adams family by Camille Styles. Black decor with golden hues, coupettes filled with syrupy concoctions, and vintage silver dinnerware bring the table together.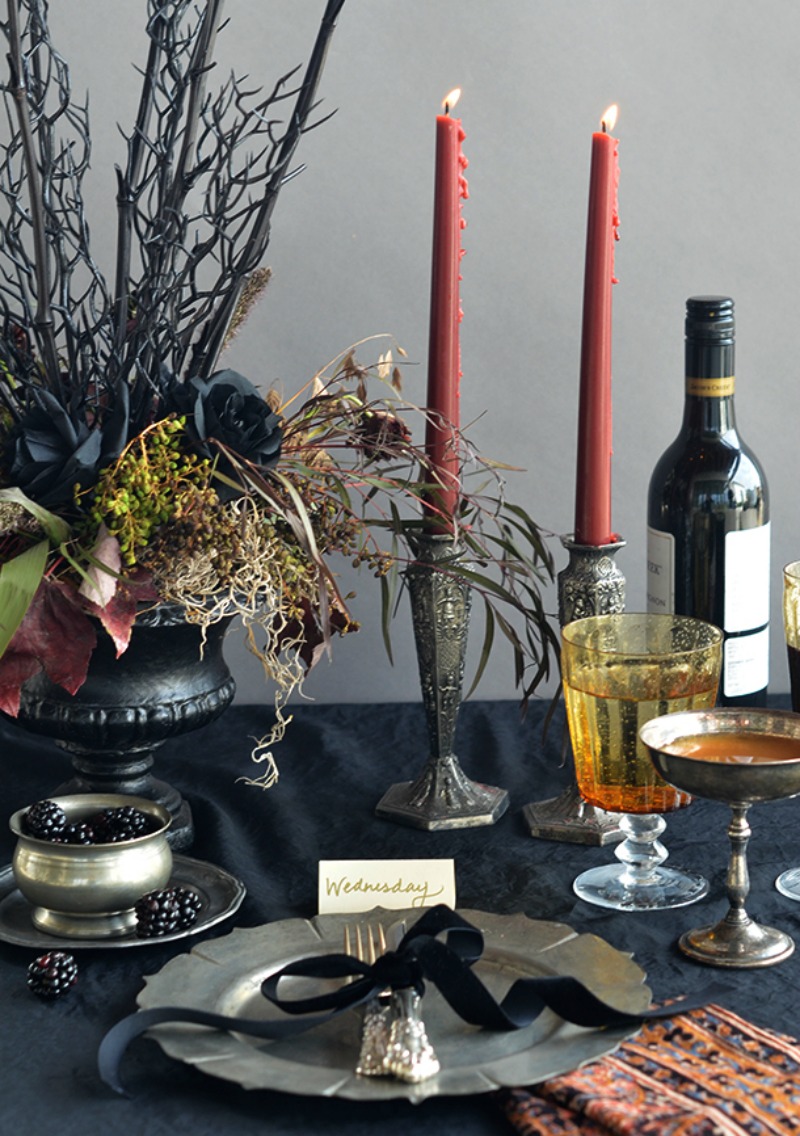 You can pick a theme and build on it from there or you can simply see what's available at stores and create a concept from your recent finds. Don't be afraid to search your own home for pieces, like antique silver, vintage dinnerware and the like, to create your own spooky soiree!