As if you couldn't tell; I'm in a fall mood these days. Fall in Chicago is so short that I try to squeeze every last drop out of it. Last night I made a trip to The Salvation Army in search of some entertaining pieces for my Halloween Fete. I found some great pieces and even though I'm horrible at keeping secrets, you'll just have to wait until All Hallows Eve to see how the look comes together!
After posting yesterday's Entertaining Essentials here, it got me thinking what exactly to serve on those fabulous plates. I've rounded up 7 fall dishes that look too good to pass up!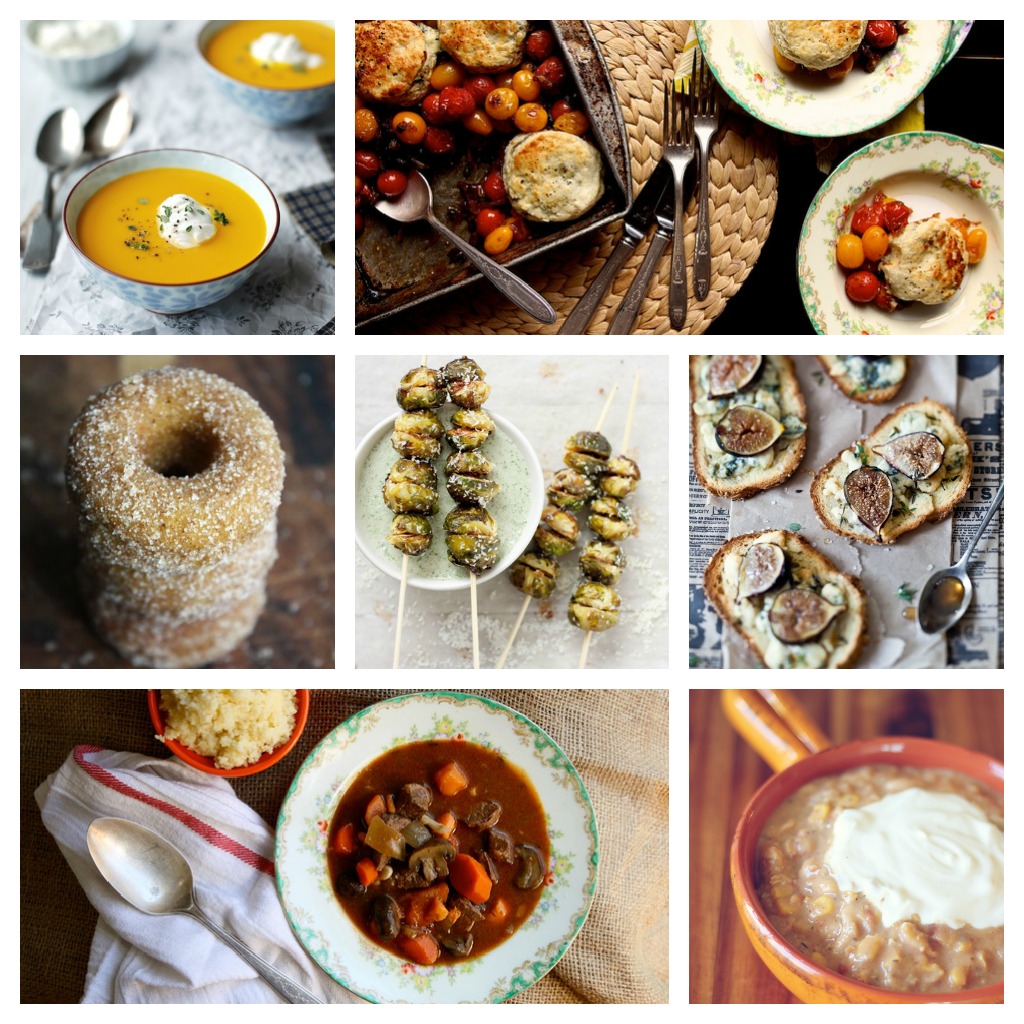 Butternut Squash Soup// Tomato Cobbler with Blue Cheese Biscuits// Pumpkin Spiced Donuts// Roasted Brussel Sprouts with Coconut and Mint Chutney// Fig Gorgonzola Honey Tartines// Beef and Sweet Potato Stew// Crockpot White Bean Chicken Chili 
All these meals warm you up from the inside out. Not to mention, all are fairly easy to make. I've added a crockpot on my "To Buy" list this fall; there are so many delicious recipes that call for a crockpot that I'm just dying to give a try. Are there any dishes you look forward to making (or just eating) in the fall? Would love to hear!
-Y