Good Morning NoMads!
 I mentioned yesterday here, that Petar and I selected our next destination/s. I will be giving away clues each day on Facebook and finally revealing on Friday. So check out NoMad's page and guess away!
 In case you missed it, here is Clue #1:  You can become a better writer in this city just by touching your pen at one of its statues that resembles the Grim Reaper.
Any ideas?!
Back to some interior  inspiration! As I've been perusing inspiration for dressers, I stumbled across Design Manifest Blog and was blown away. The thoughtful use of patterns, beautifully curated pieces (both high and low price point), and the bold use of colors is amazing. You would be surprised at how many IKEA pieces are in here-all refinished!
Take a peak at her loft…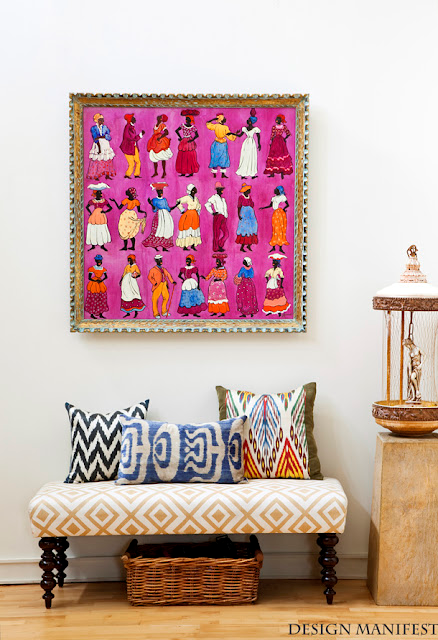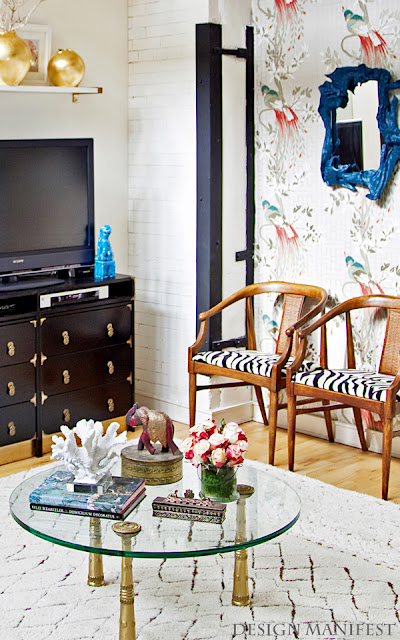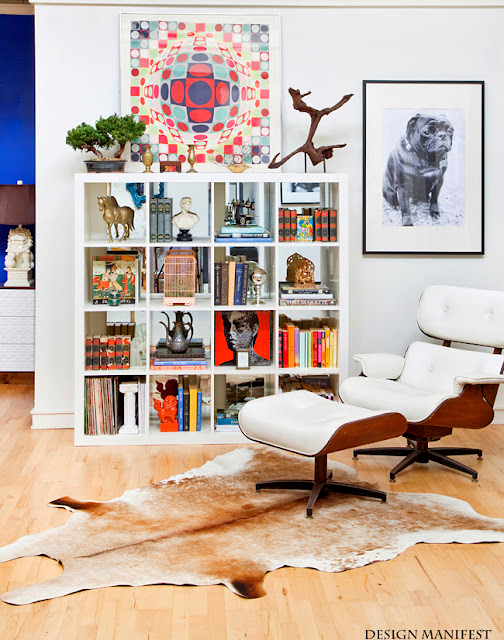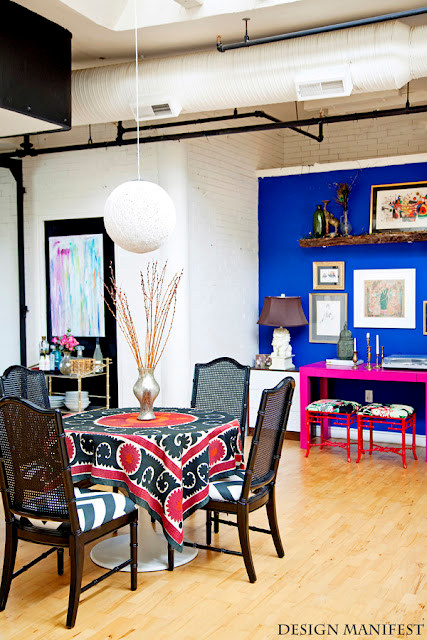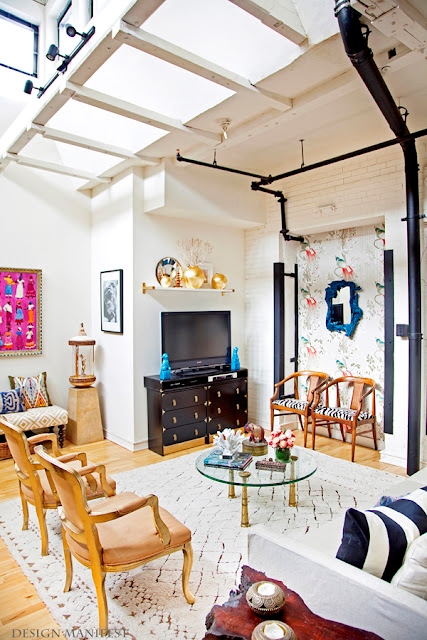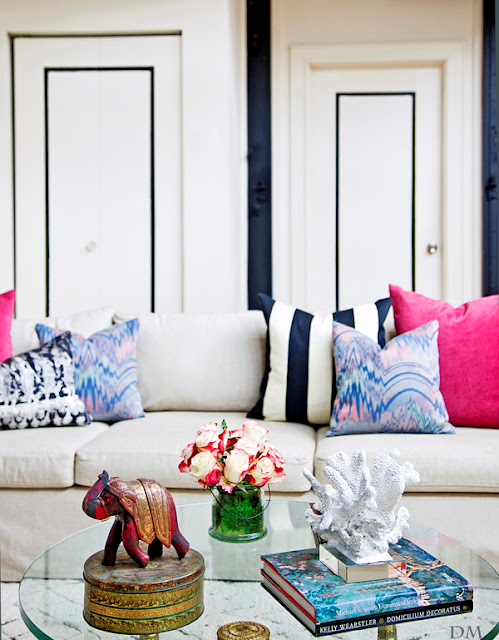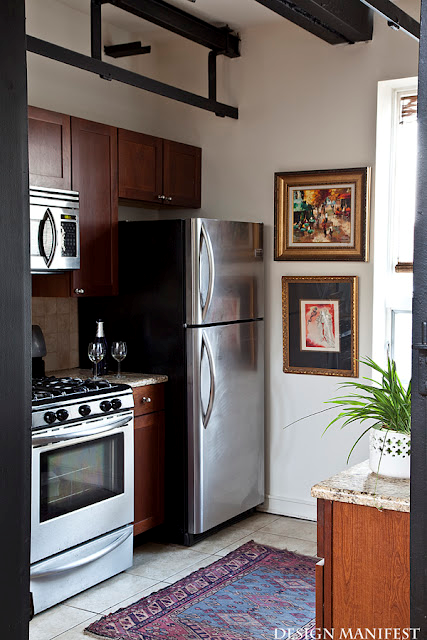 { All photos are from Naomi Stein's Blog, Design Manifest }
– Y