I am determined to step up my beauty game this year, or perhaps return to the little game I had back in the day. We're still talking about makeup, aren't we? It's true, however, that when I look at pictures of my younger self, I appear to have a better relationship, one of comfort and ease with makeup. Now, it's as if I'm trying to get to know an old lover. And while I can easily watch and gawk for hours at the amazing transformation of beauty vloggers, I can't seem to dedicate the same amount of time to this face of mine. Skin care, well you know already that's where any spare time of mine goes to. As far as makeup- give me quick, easy and natural and I'll come back for more.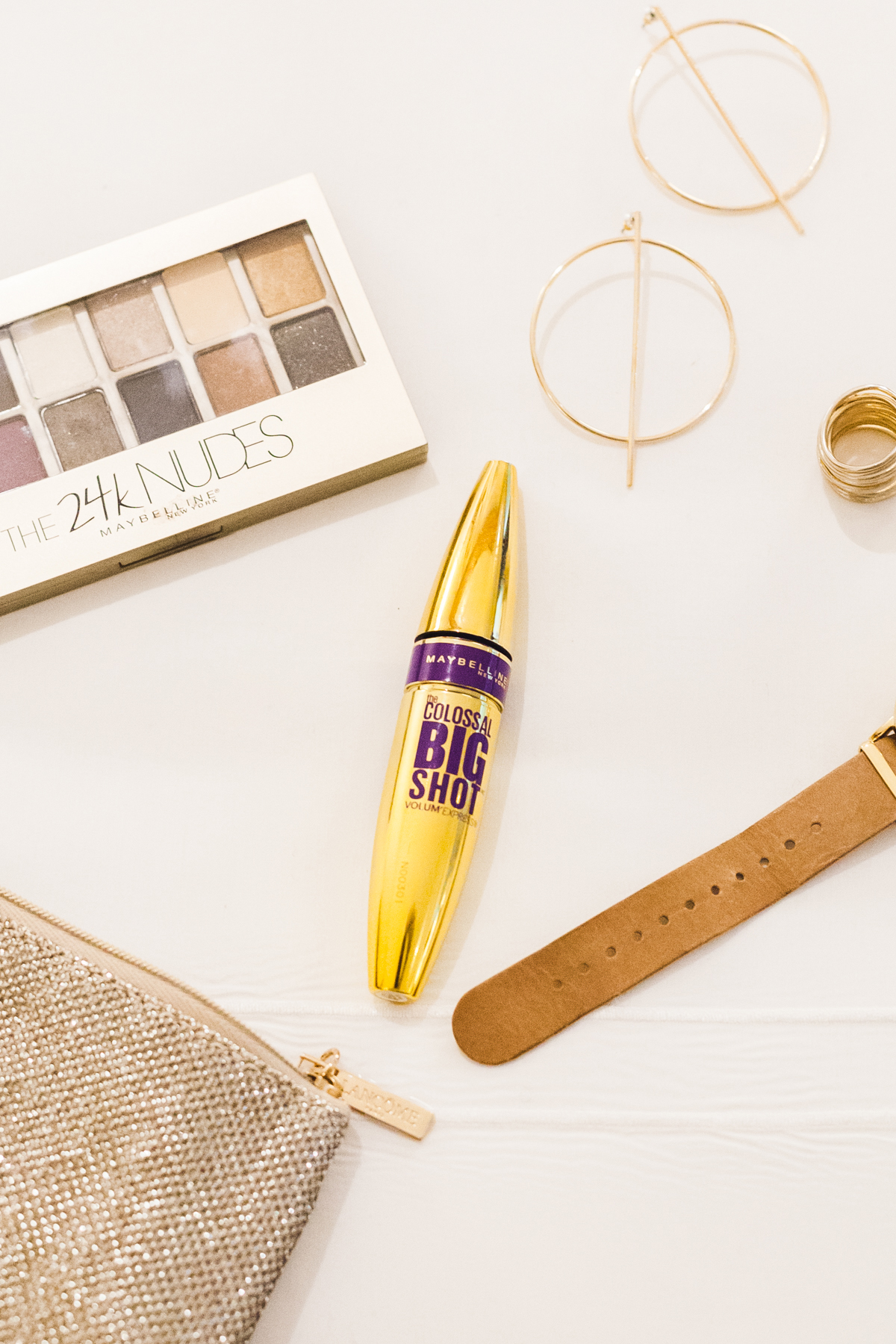 Balance is key, I apply this not only to my wardrobe but to my daily makeup routine, or the sad attempt of calling it a "routine". It's usually a grab and run out the door type of morning. You will, however, always find a mascara in my purse. A good one, like a strong cup of coffee (or tea, in my case) is just what I need to make me look awake and refreshed in the mornings. Without it, my big eyes simply fail to take center stage and no longer demand attention. In collaboration with Maybelline, my eyes get the attention they deserve. I've been on the hunt for a neutral eye palette and the 24karat nudes are exactly what I had hoped to find. A meritage of gold, bronze and copper tones that instantly warm up my skin tone.
But it's really this Big Shot mascara that's got me hooked- one coat and my lashes instantly perk up, doubling in size and they somehow manage to stay clump free. Kudos to Maybelline for always managing to keep their makeup collections to cost less than my morning cab to work. Which is about the only time I have to apply my makeup.
Photos by Jennifer Coffey Photography
Shop the products below ▼
This post is sponsored by Maybelline. All opinions expressed are my own, Thank you for supporting the brands that keep NoMad Luxuries' doors open