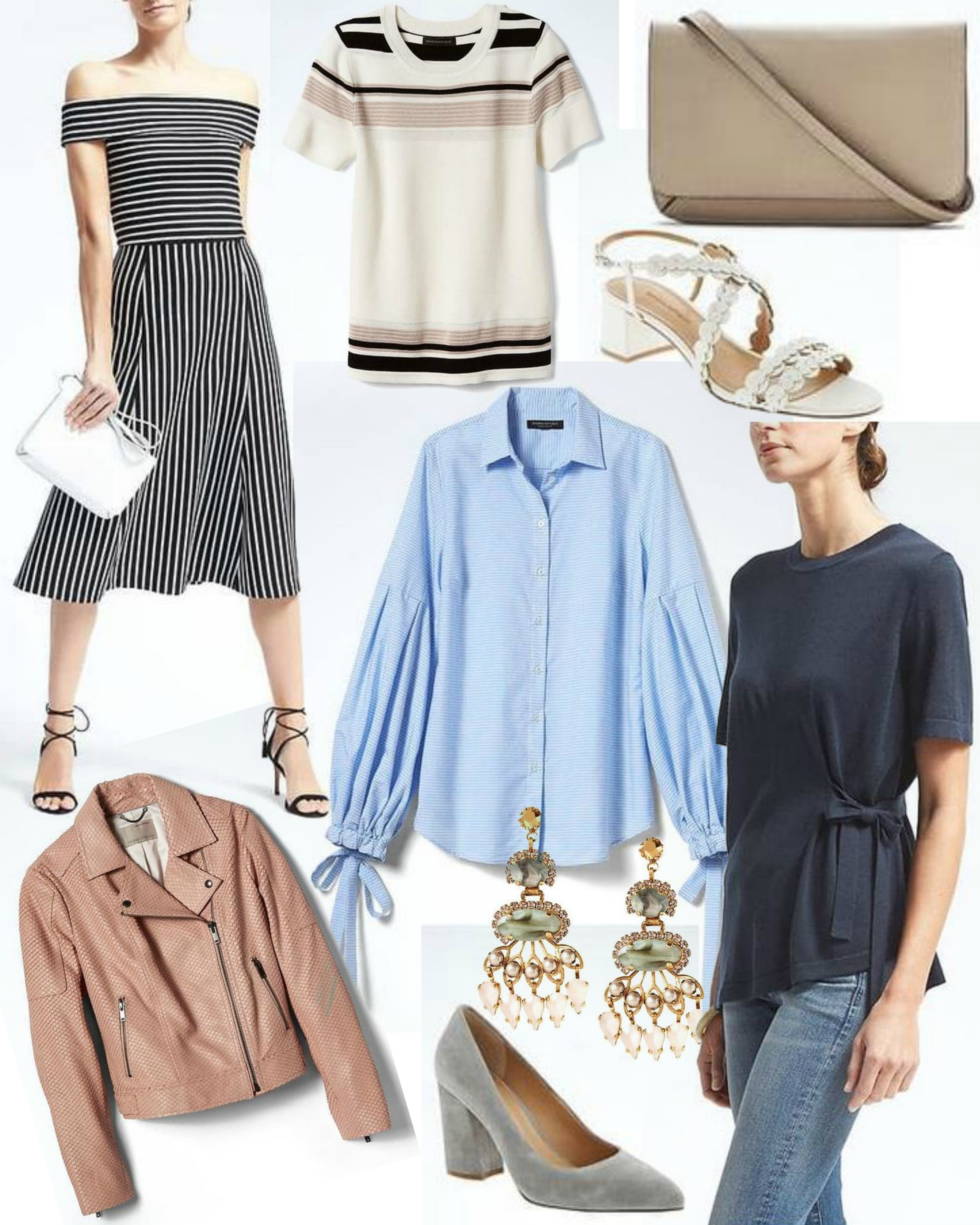 It seems that "sales" are the new way of shopping. Have you noticed? Sales used to be something we looked forward to on a biannual occurrence, perhaps a quarterly happening, but now… sales are commonplace. Don't misunderstand me, I'm thrilled by the shift in "shopping psychology". I know myself, I will rarely buy full price these days. After all, they will be on sale in a few, short weeks. Banana Republic is having a fabulous sale and on all of their new Spring pieces, too! They've truly stepped up their game. Even taken a few pointers from J.Crew but staying true to their own aesthetic. Bravo, Banana!
I rounded up a few of the pieces that caught my eye- like the side-tie silk/cashmere sweater and that pink, leather moto jacket. Those chandelier earrings are quite the statement piece! I already added that striped short-sleeve sweater and even paid full price. I couldn't help myself! It reminds me of Prada and I couldn't wait to add it to my Spring wardrobe.
Shop the look below ▼ Use code BRFAMILY to get 50% off 5 regular-priced items.