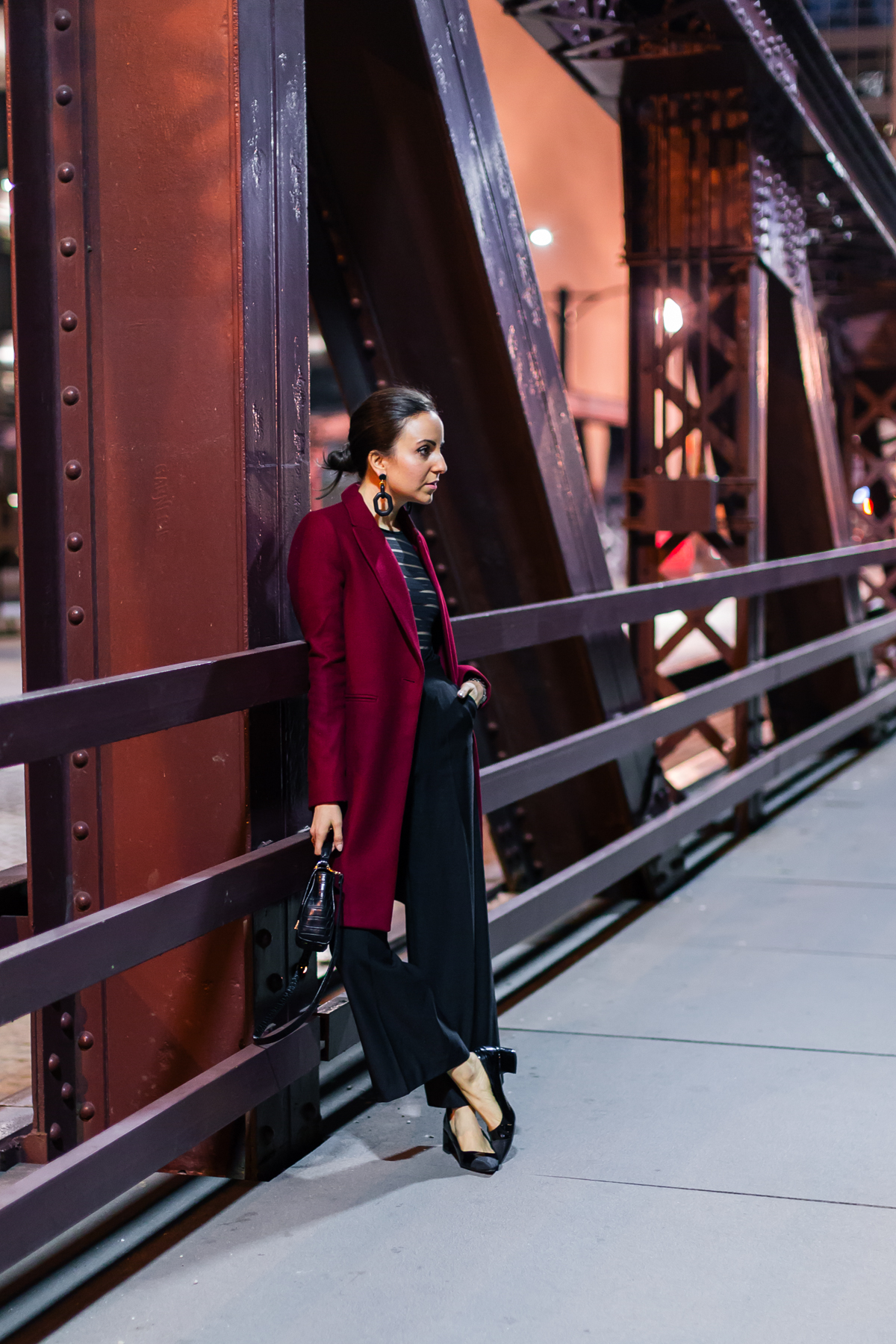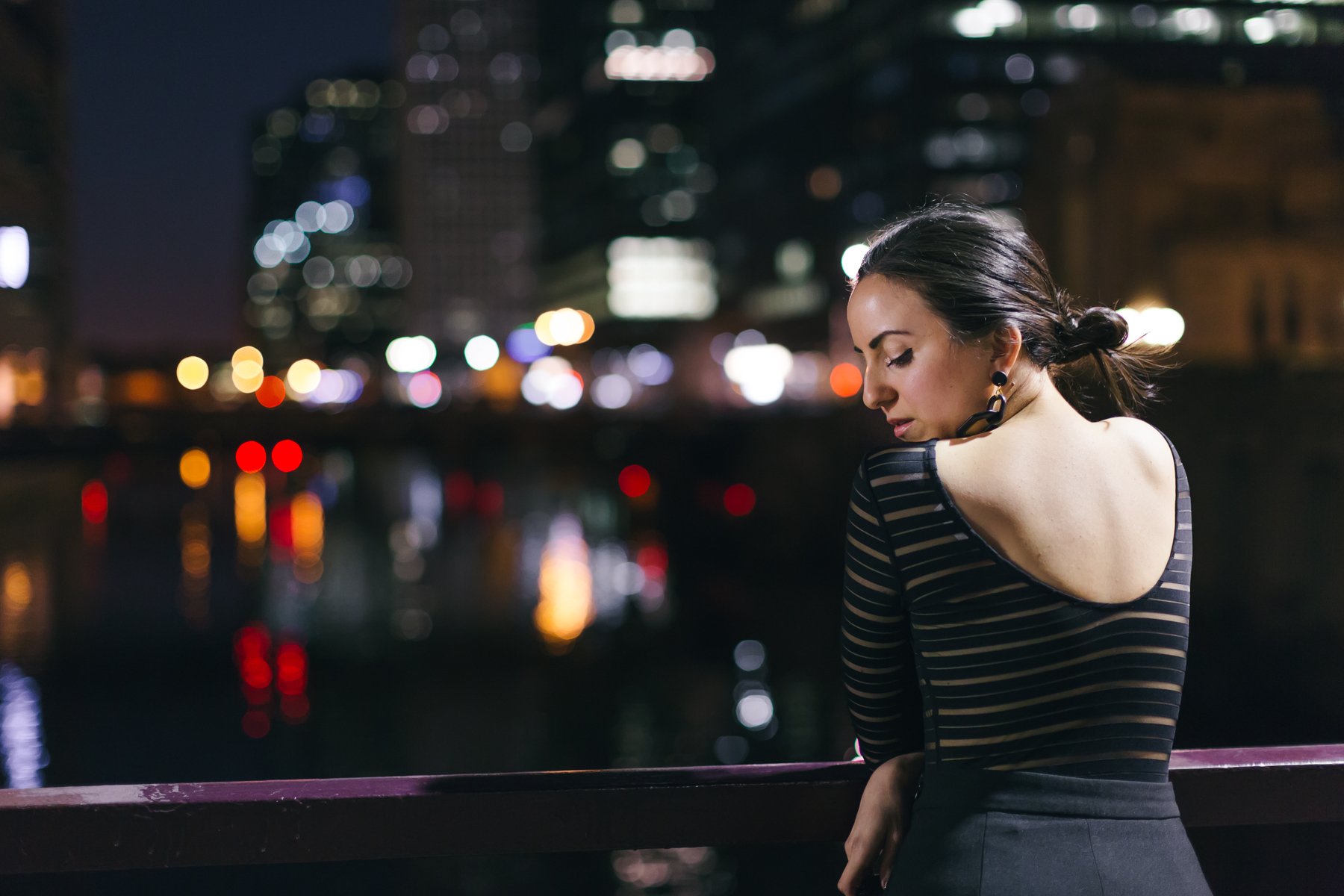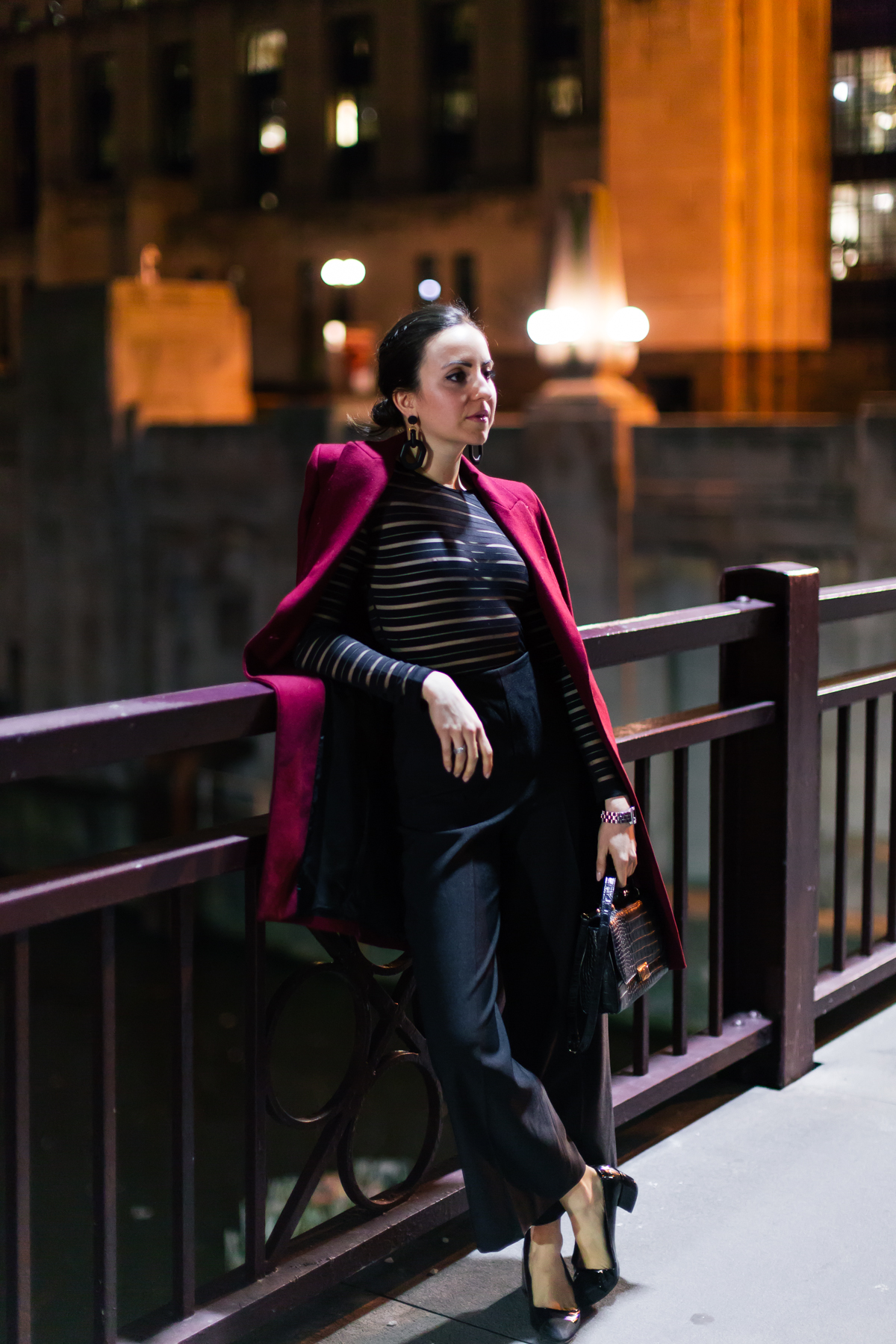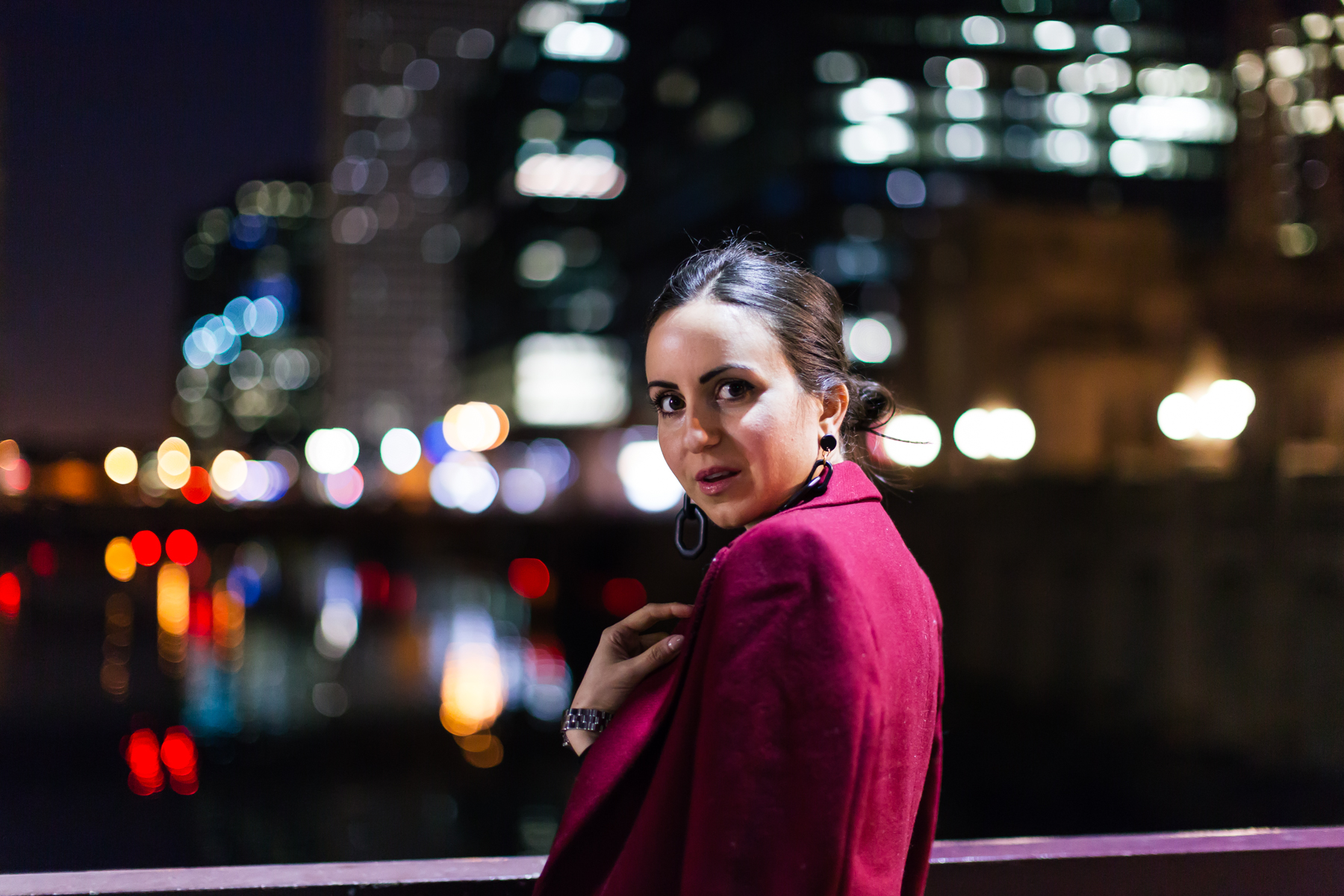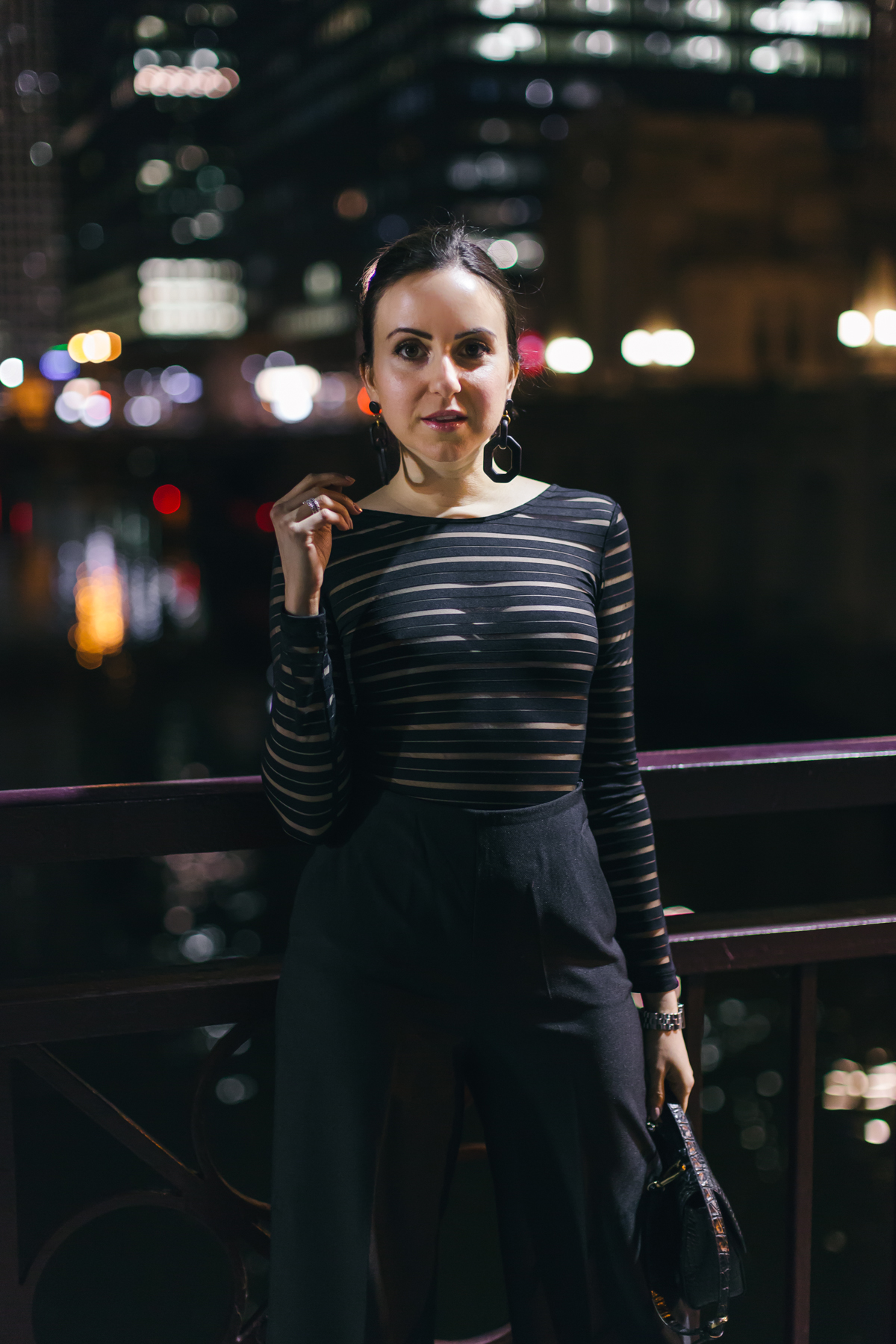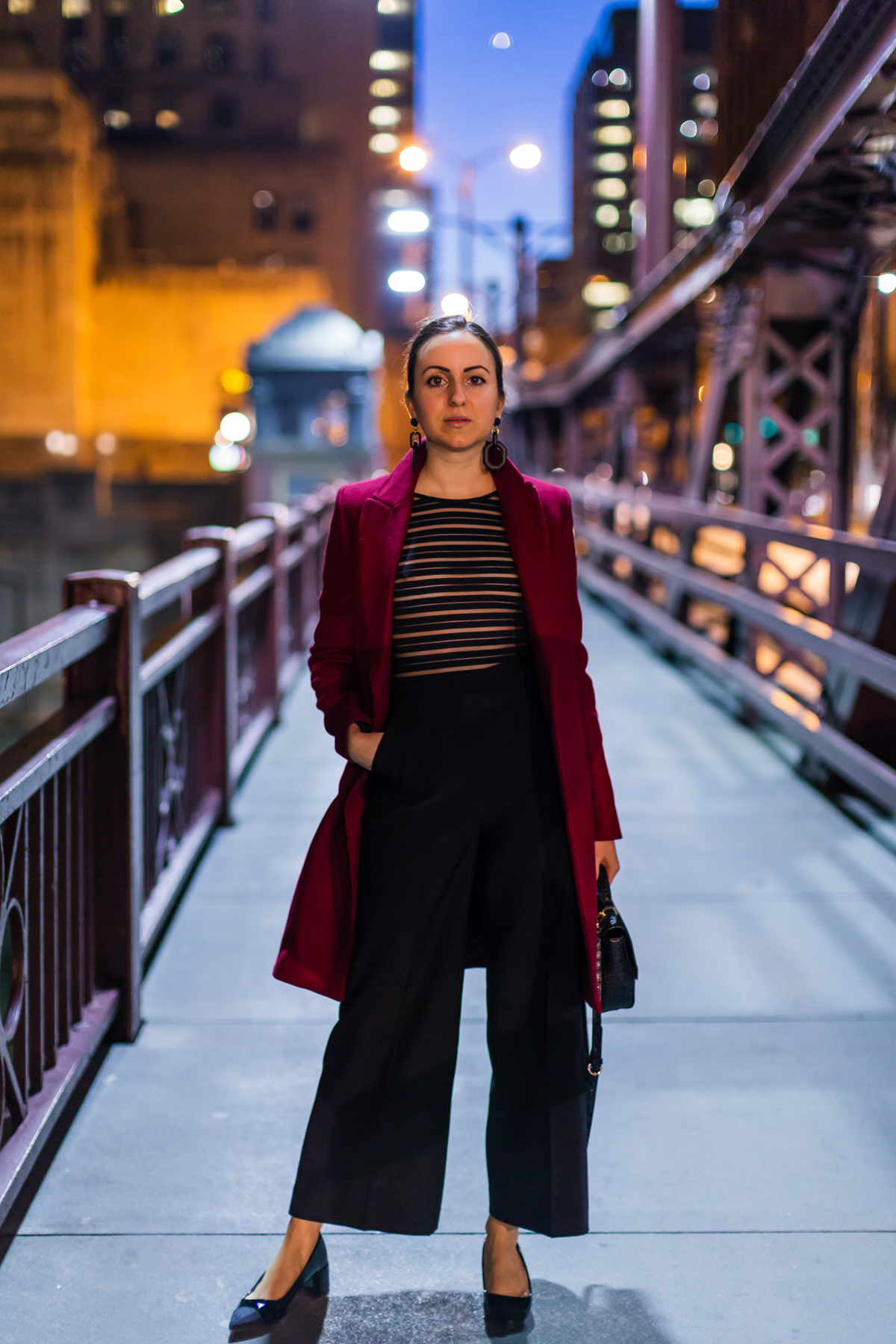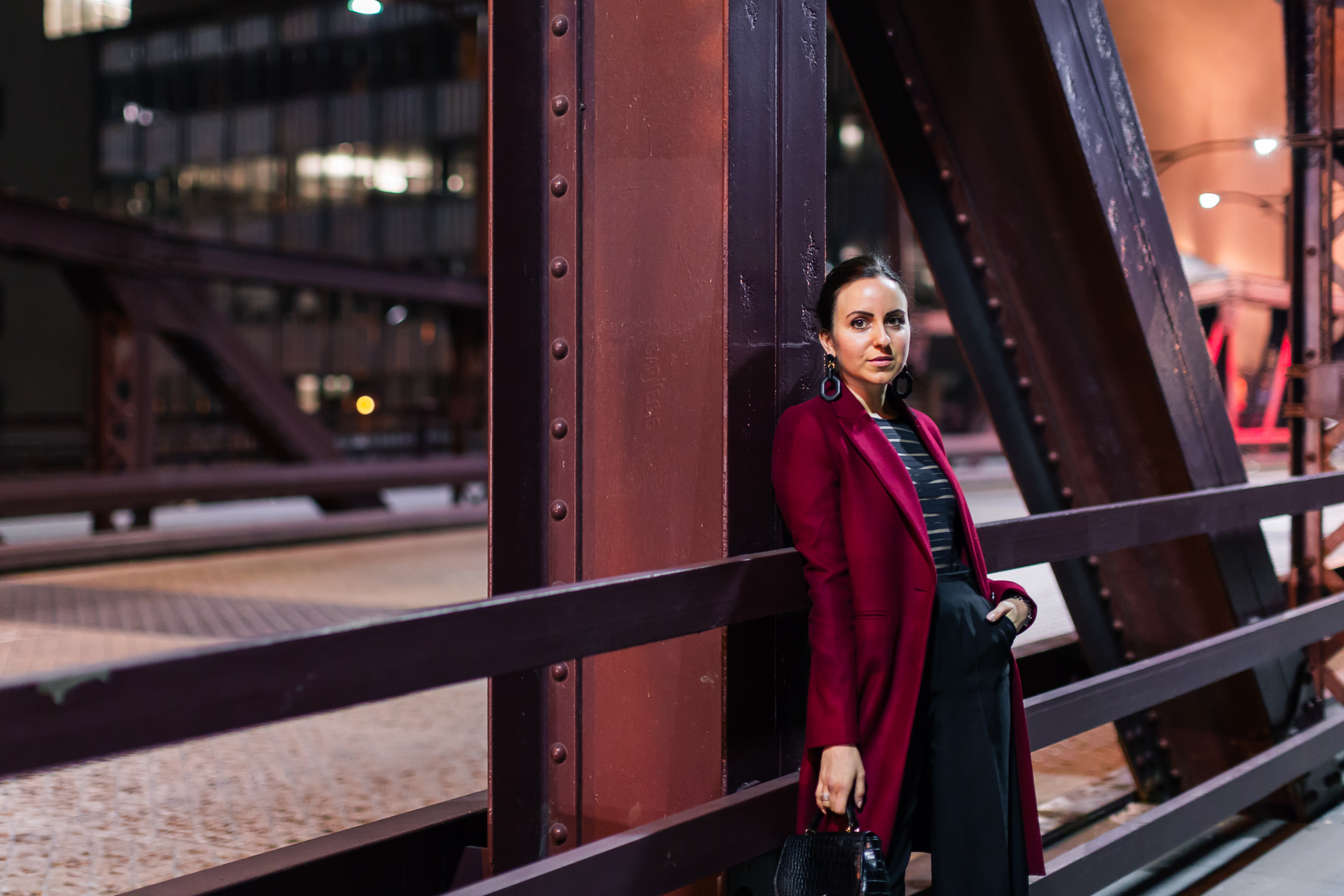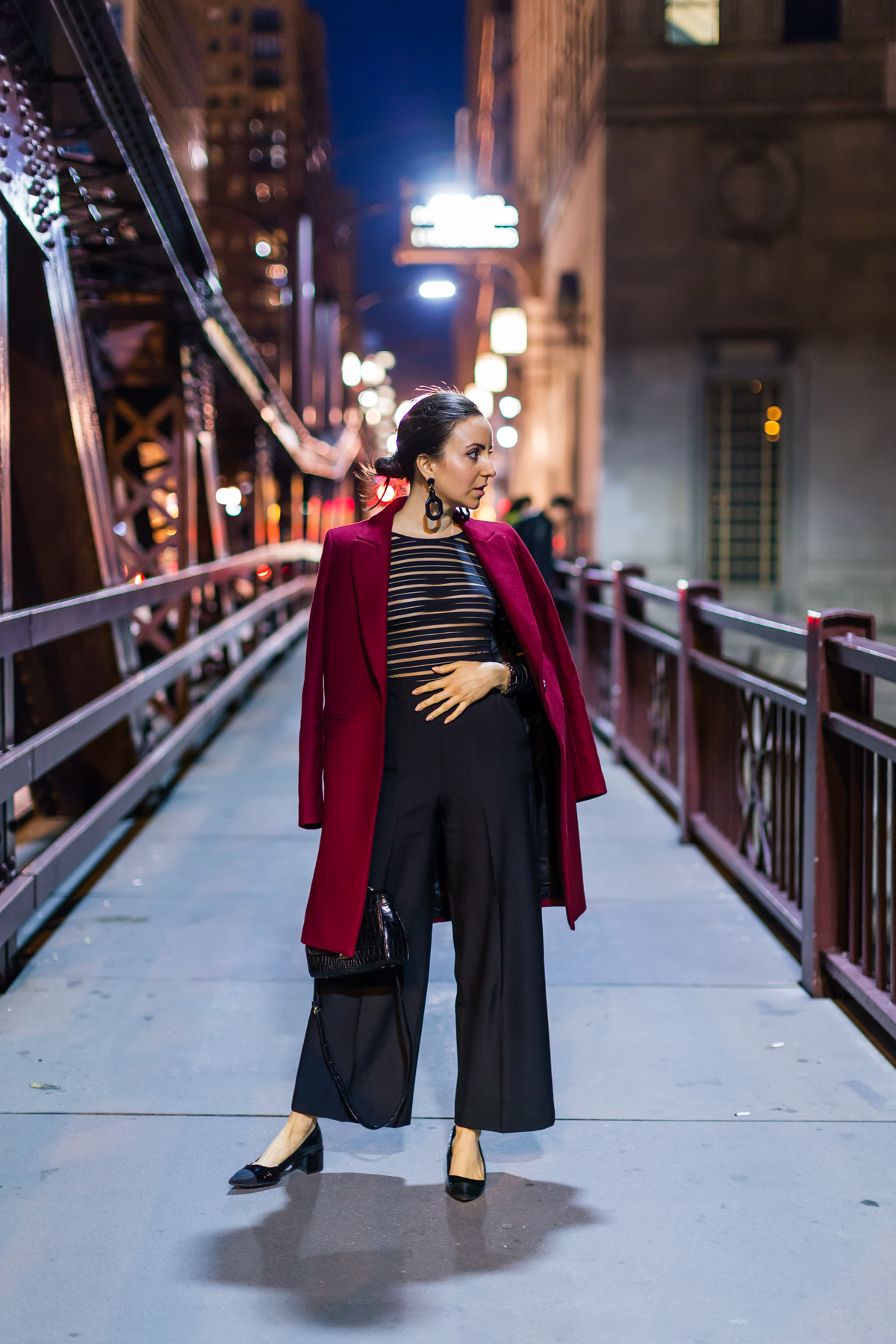 This bodysuit happens to be one of my favorite items currently hanging in my closet and sure, it may have something to do with the fact that a bra is entirely optional. You see, I have implemented somewhat of an unwritten rule these days; I have boycotted the confinement of an underwire and pinched straps on the weekends. After my trip to New York in February, I couldn't help but notice that bras seemed to be a notion of the past- one I was particularly happy to bid au revoir to.
This perfect ensemble was intended for a weekend of NYFW festivities but never made it out of my over-packed suitcase. A fever and an unexpected snowstorm will do that, and so, I had decided to take it for an evening stroll on an unusually warm Spring day back in Chicago. Would you still read my blog if I simply wore this look over and over again? Because I really would love to- a chic, slightly masculine yet incredibly feminine outfit that's become one of my favorite looks to date.
A coat that I've named "visnja" because it reminds me of the sour cherries I used to spend hours pitting with my grandmother. My fingers would be died a crimson red but they did make the most delicious of cakes. I'm not sure she would approve of my publicly displayed nipples, peeking out through the shadowed stripes of this very bodysuit, but then again, perhaps she would. I sense an unraveling commencing- it may not be noticeable to those around me, but I can feel a shift. Small acts of rebellion. And so, I find myself feeling liberated, in every sense of the word; looking forward to the weekends even more so than before.
Photos by Jennifer Coffey Photography
Shop the look below ▼