Good Morning! I've been busy, busy this past weekend. Accomplished some major things around the house (even though there is always a ton more to do) but nevertheless, I feel great about the progress!
Let's chat the entrance first! If you follow me on Instagram, then you know I added trim to our front door. While I would love the outside of the door to be glossy black as well, the condo management won't allow it. So the inside of the door got a fresh coat of glossy black paint which goes lovely with the gold hardware. A touch of brasso to freshen those babies up and they will be glowing! I picked up two woven baskets from Home Goods and love how they are neutral with a touch of metallic (hardly visible). A perfect spot to store my purses, our shoes and anything else we don't want visible. The snakeskin tray that was originally in the living room was transferred to the entrance and fits in quite nicely.
Here's what's left to do:
Add art
Hang the chandelier
Hang boxwood wreath to the inside of the door?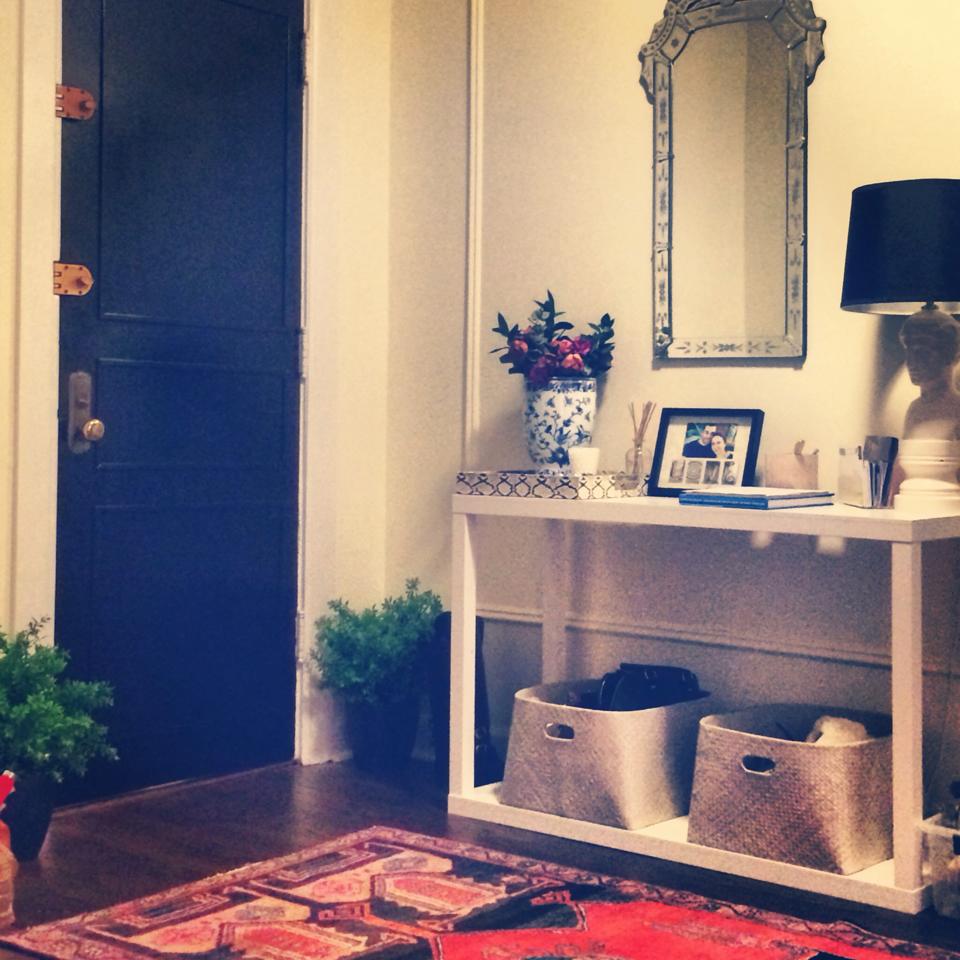 Now, on to the bedroom. The most recent update is that the x benches have made their way back from the upholsterer. I found 4 yards of the Schumacher Pyne Hollyhock fabric on Ebay for a steal and had these Safavieh benches upholstered. We upgraded our lamps for something a bit taller; I gave my vintage nightstands (from Genoa, Italy) a fresh coat of glossy black paint and had mirrored tops cut. Finally found a white duvet cover and also picked up these beautiful duponi silk shams from Home Goods but have not decided whether they will stay in the bedroom or be used elsewhere.
What's left to do:
Add curtains
Add art
Brass the trim on the bed
Find a rug (having serious difficulties with picking one– a post will be coming up this week)
Finish light fixture
Hopefully receive the cashmere blanket from One Kings Lane (in the right color)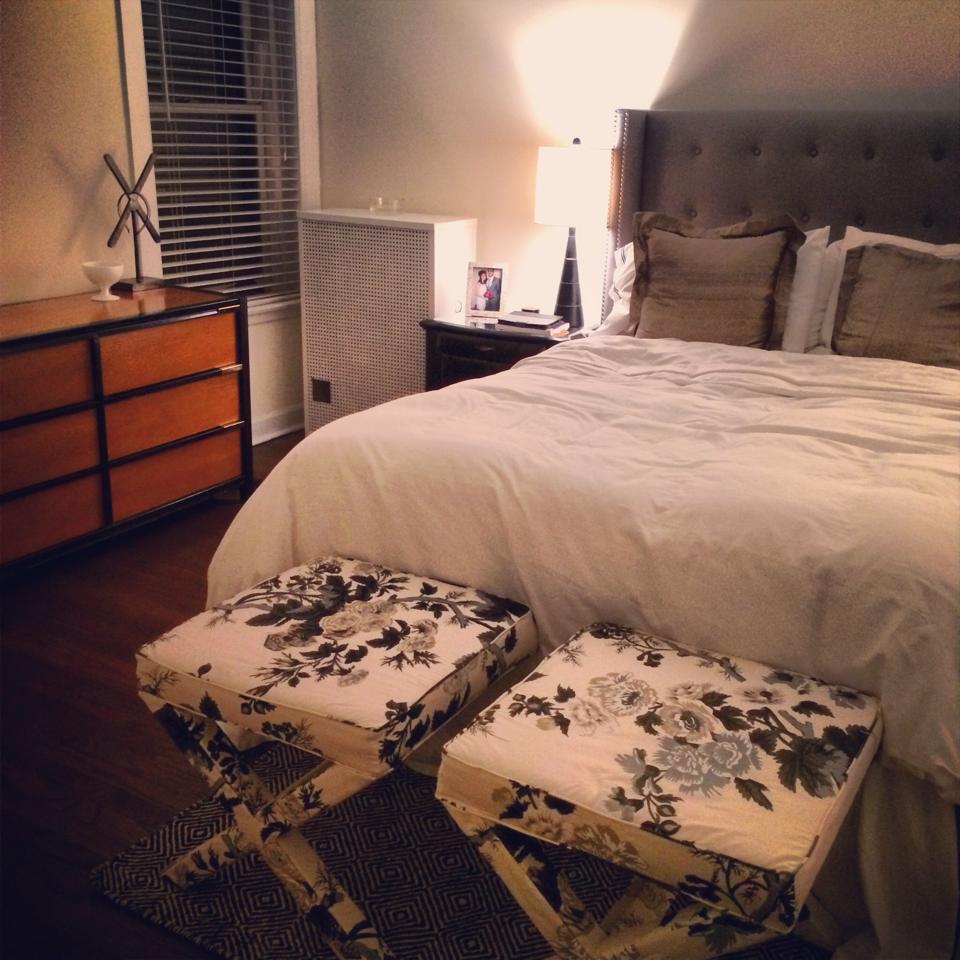 Things are ever-changing in the living room so I don't want to show any progress shots quite yet, but I promise they will be coming soon. Not to mention, we do have a photo shoot coming up soon!
What do you all think? Love hearing your thoughts and suggestions!
Xx
Y