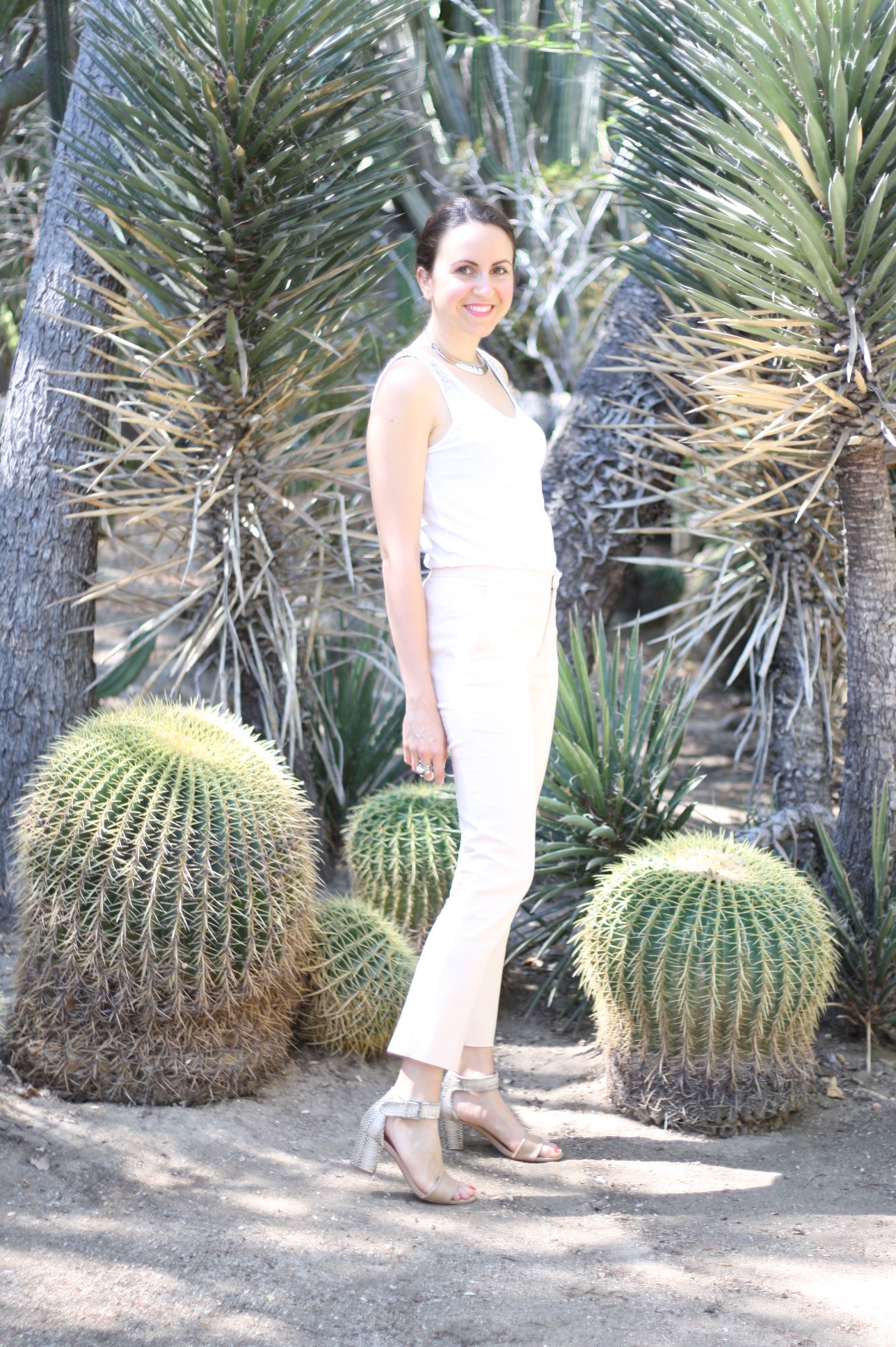 I have so many thoughts swirling around in my head that I don't even know where to begin. Let's start with a hello, friend(s). I've missed you. I stepped away from the blog for a bit to clear my head, find my voice and evaluate what I wanted this blog to become in the future. It's funny. This young industry is becoming more and more competitive, so competitive in fact, that it's hard not to get sucked into the trends. I found myself slipping into that rut and found it best to step back. Live life. Not for blogging purposes or what would look good photographed. But rather, just to live life.
If you have been following along on Instagram, then you know that I finally accomplished a dream of mine and opened up a boutique. It's small and still coming together, but it reinforced that sometimes, you just have to jump. And jump I did. The boutique is a place for me to share my amazing finds of vintage furniture, home decor and curated accessories and jewelry from some brilliant designers. It's a lifestyle boutique, just like this blog. Adding touches of luxury and global flair to your everyday. I hope you'll come by and visit- I'll be hosting a grand opening soon and will share all the details!
We spent this past holiday weekend in Palm Springs. Since Petar has been working in California for the past 8 months, I've been wanting to make my way to the infamous city in the desert. Granted, we probably should have gone earlier in the year when it wasn't scorching hot… but a celebration was in order. I would be lying if I didn't say that the long distance didn't strain our relationship, at times to an uncomfortable state. However, we grew stronger together and yet more confident in our own independence. It helped create a much-needed balance in our marriage. And while it was an opportunity to learn about each other, we couldn't be more thrilled to be back under the same roof.
We had a fantastic time in Palm Springs. Vintage shopping, tons of eating, relaxing and sleeping. It was so hot out, that I didn't feel bad about taking naps in the cool air-conditioned hotel room. I'll share a full recap of our weekend there, soon. In between naps and pool-lounging, I stopped by the Moorten Botanical Gardens and while it was small, the cacti were beautiful. And made for some great photos! This neutral outfit lasted maybe another hour before I literally had to peel it off and put on shorts.  But I managed to keep the jewelry on- I've been on a silver kick lately and I'm completely digging the global vibe.
What I'm Wearing: Zara Pants | Tahari Sandals | Vintage Top | Vintage Silver Collar Necklace
The Future: While I was on my blogging sabbatical, I realized that I wanted to invest the time and energy in putting quality content on NoMad Luxuries. What does that mean? I might be a bit more raw and personal on the blog. I want to dig deeper rather than just scrape the surface. Trends are exactly that – fleeting moments. I want to stay current but true to my own aesthetic. While I still plan on writing about fashion and interiors and my obsession with travel (and food!), it might not happen every day. Creating, researching ideas and putting them into motion requires time. I need to accept that and focus on the quality rather than just the quantity. Even though, I promise not to be gone that long, ever again!
For those of you that stuck around through the radio silence, thank you. For those that wandered to other amazing blogs, I do hope that you'll stop by again.
As always, thanks for reading and stopping by this little blog of mine. Xx