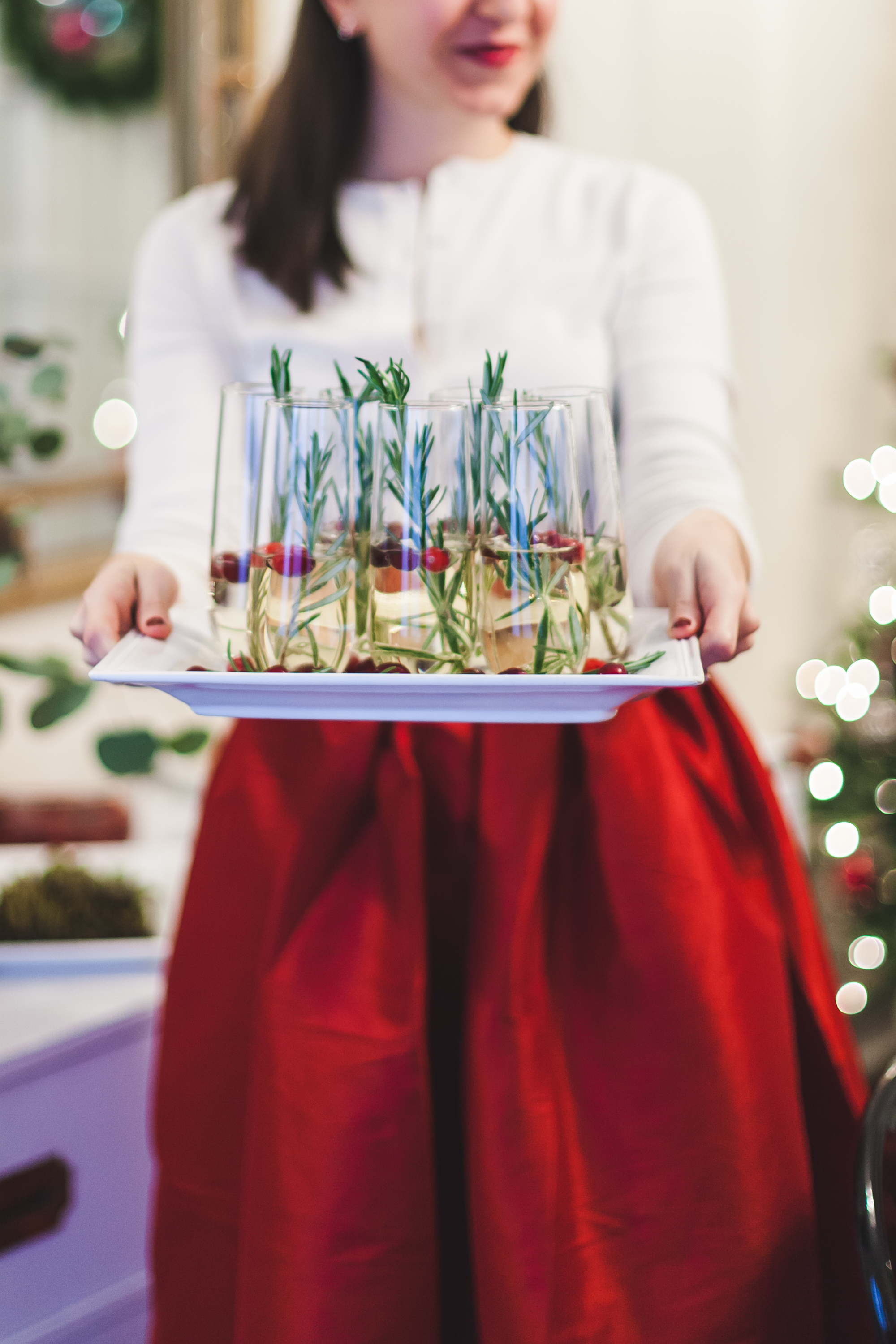 If you've been following along, you know that I participated in the Home Depot Holiday Style Challenge back in October! After decorating the house for an early Christmas party, I decided why not throw a dinner party while I'm at it! We invited a few of our close friends over to indulge in an early Holiday party and I learned a few things that will make your holiday entertaining a bit simpler this season…
1. Set Up Stations
I found it especially helpful to have cocktails, appetizers and small bites spread throughout the room to keep people entertained and encourage them to get up and mingle. This is especially helpful when not all of your dinner guests know one another; food and drinks act as a great icebreaker.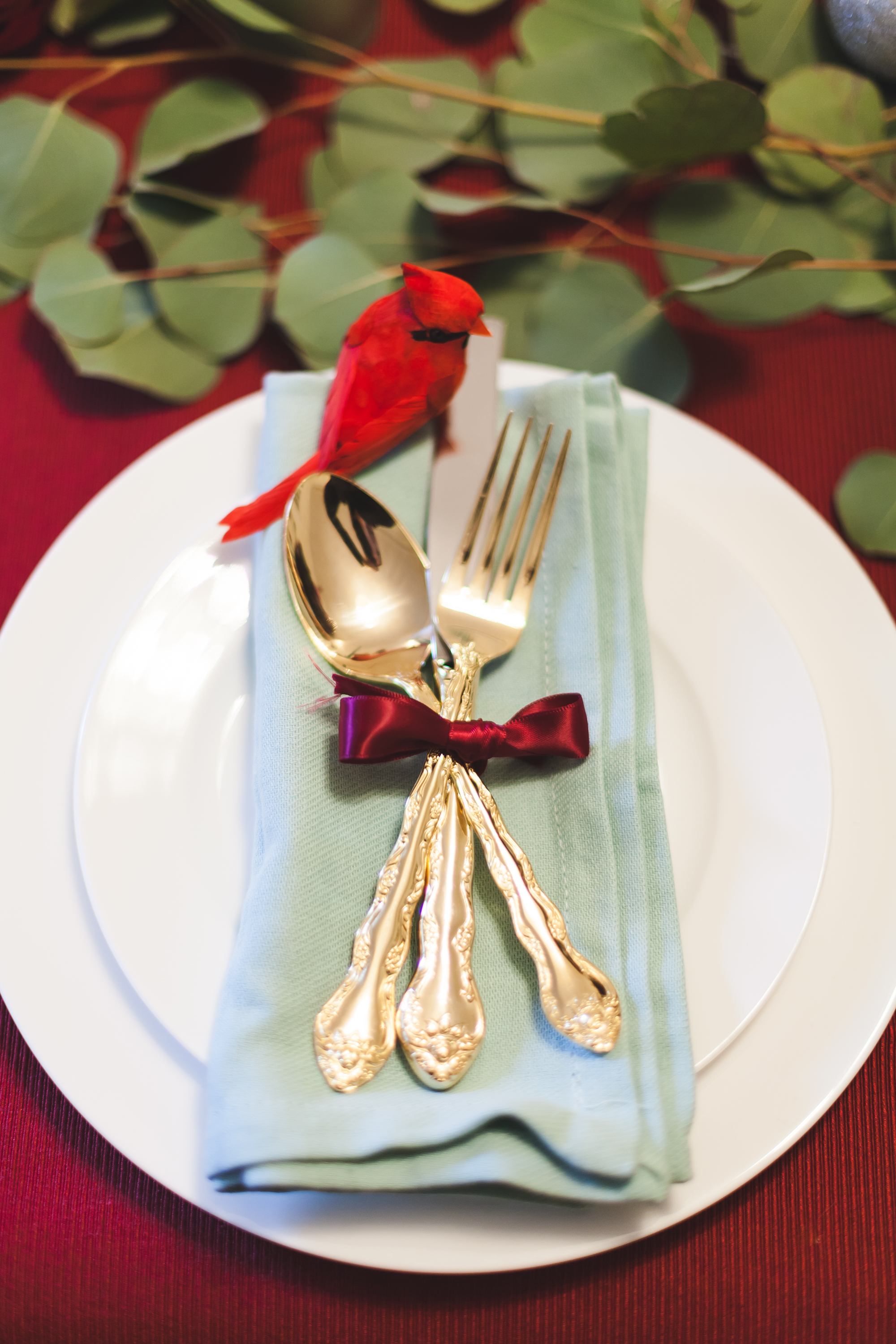 2. Create A Menu
Whether your dinner is for two or for eight, it helps to have at least an idea of a menu and the food you plan on serving. If the party is small enough, make sure to ask the guests of any dietary restrictions. Don't be afraid to break away from tradition. This year I made duck instead of Turkey and it was a big hit!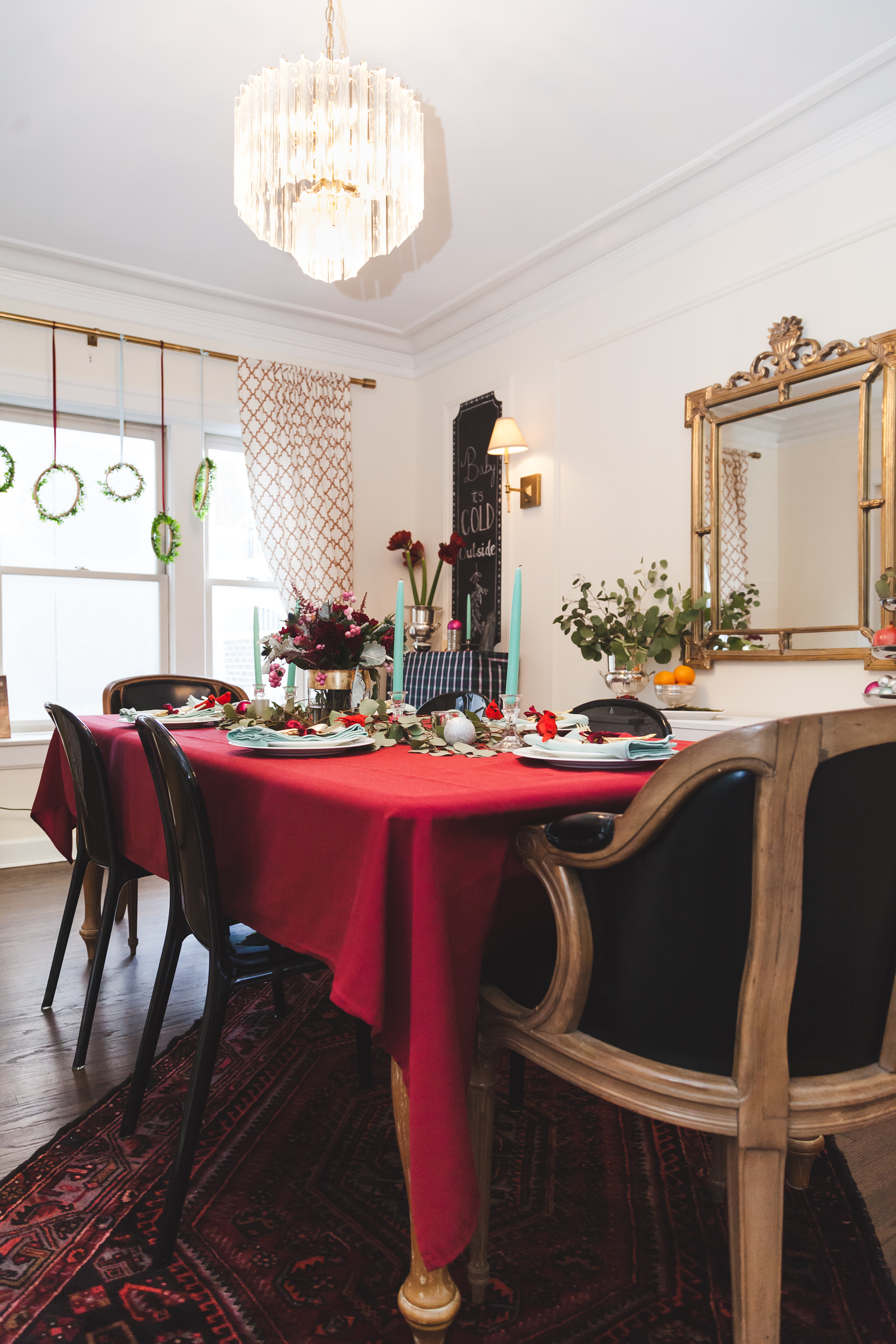 3. Prepare The Night Before
Let's be real- you're probably going to be stressing the day of the party anyway, so why not make your life a bit easier? I purchased flowers the night before so they had a chance to fully open in time for the event. I also made sure to set the table and finish any last minute decorations. Any items on the menu that could be prepared before hand, were. That way I could focus on the main dishes right before the guests arrived.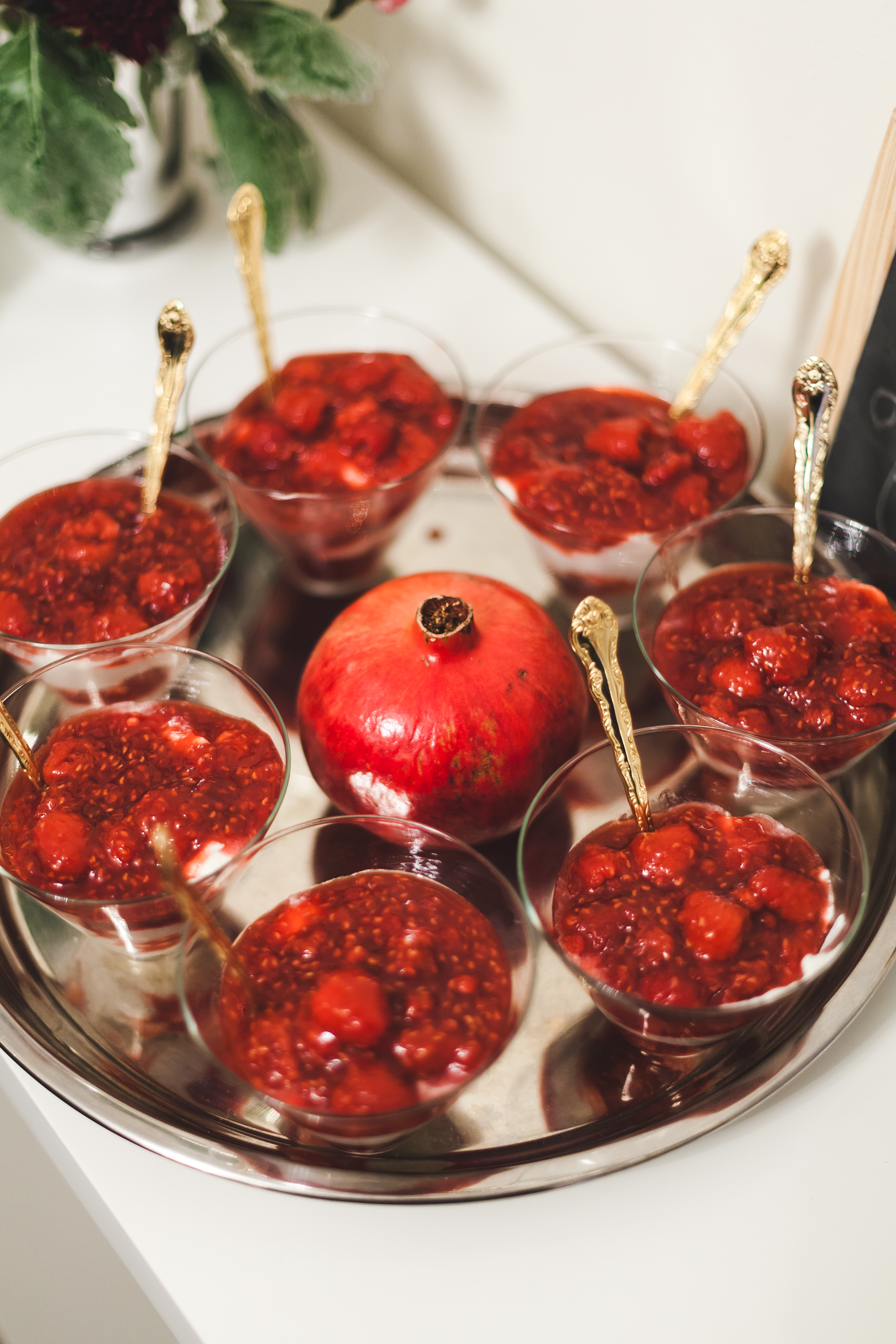 4. Presentation Is Key
This dessert literally is made from three ingredients and was so easy to make. I was even able to assemble it before hand and keep it in the fridge. Taking that extra step to present it in an unexpected and beautiful way, will make even the simplest of recipes stand out!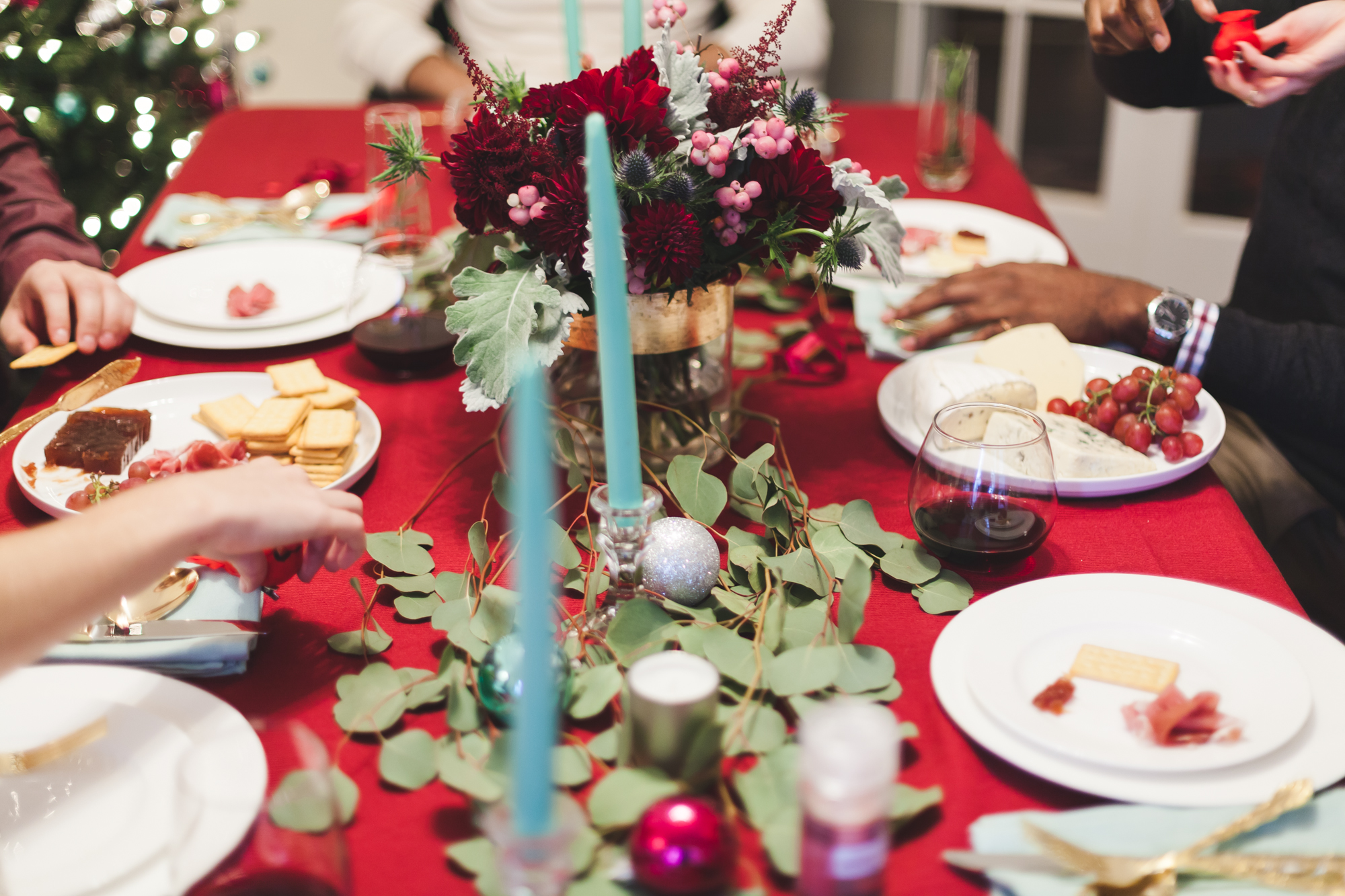 5. Enjoy Yourself
It so easy to get swept up in perfecting everything for your guests, but don't forget to join in on the festivities. After all, they did come to see you as well hostess, so make sure to break away from the kitchen and make merry!
Do you have any entertaining tips to get you through the Holidays? Share in a comment below! Xx
Photos by Jennifer Coffey Photo